Dr Andrew Cuthbert, Senior Innovation Fellow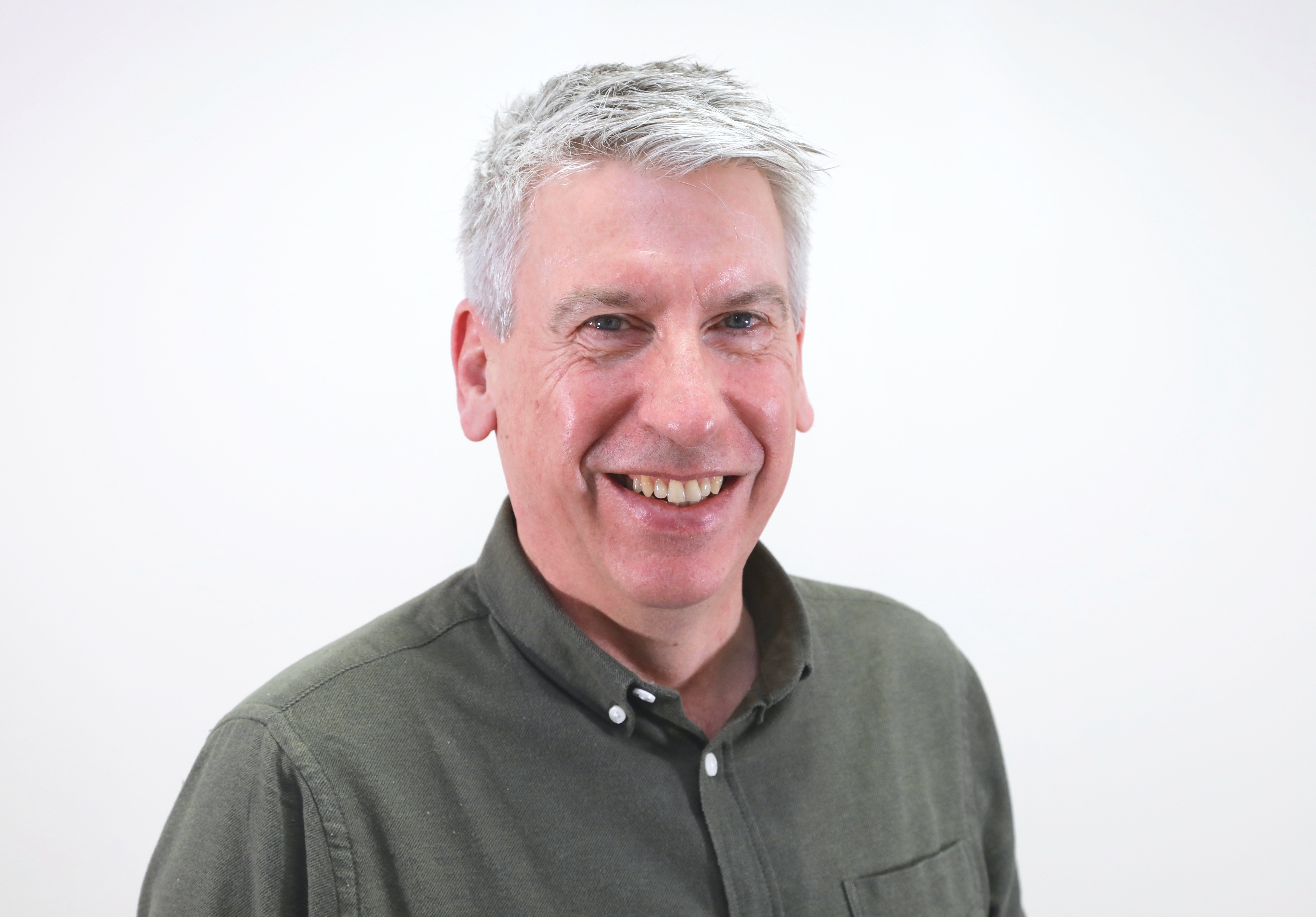 With 35 years' experience in academia and NHS services, Andrew has supported clinical innovation through a range of attributes. After a PhD in carcinogenesis and cancer genetics (Brunel) he took a fellowship at King's College London to investigate polygenic risk factors in autoimmune diseases, particularly Crohn's disease, identifying new biological insights in disease aetiology. After 18 years in research labs he re-trained and studied for a Masters in Genetic Counselling (Manchester), during which he worked in NHS neuropsychiatry services (Cardiff), gaining invaluable experiences patient care.
Andrew worked as a genetic counsellor and researcher for 12 years, firstly for the West Midlands Familial Cancer Service, specialising in bowel cancer syndromes. Working with surgical MDTs, histopathology and bowel screening services his team established improved regional care pathways to improve screening, diagnosis and follow-up for Lynch Syndrome and Familial Polyposis patients. Andrew also joined a NICE guideline development group to produce national guidelines for hereditary breast cancer care, having previously worked as a systematic reviewer for NICE. In 2014 he returned to his passion for mental healthcare.
Now based Cardiff, he works in psychiatric genetic counselling at the MRC Centre for Neuropsychiatric Genomics, running a clinical MDT for neuropsychiatry, genomics and NHS mental health services. The MDT and its academic links provided the foundation to establish a Knowledge Transfer Partnership (Innovate-UK) with the charity Cerebra. The project translates high quality evidence in genomics and neurodevelopmental psychiatry into improved information for families and health professionals, and enhanced access to services for children with rare developmental disorders.