Digital Event
Accelerating Innovation at Hywel Dda University Health Board
Digital Event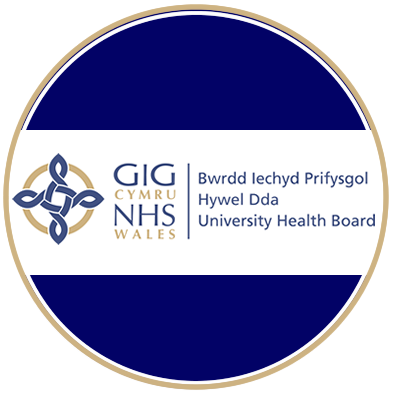 In collaboration with Accelerate, Hywel Dda University Health Board is inviting its staff to submit their ideas for:
A 

clever way of enhancing:

a hospital process

a service provision

patient experience 

staff experience
Improving or developing a medical device
We will then be holding a joint event on Thursday 17th of December 2020.
The four partners who make up the Accelerate programme will review the submitted ideas and  discuss how they could help you in translating these into reality.
The event will be an opportunity to discover more about the expertise and resources offered by the Accelerate partners, who will also be talking about similar projects they have supported in the past.
In order to collaborate with Accelerate you must:
Be prepared to collaborate with a Welsh business

Have an idea that meets a health challenge or an unmet clinical need

have a Research, Development & Innovation challenge
How the Accelerate team can support you
Make sure you familiarise yourself with how each Accelerate partner can assist you before submitting your idea, 
Clinical Innovation Accelerator (Cardiff University) have a proficient and knowledgeable team with a broad skillset and are experienced with facilitating healthcare innovation. They are looking to support shorter projects (3-6 months) that require evaluation/validation, pilot research information, academic scientific input, health economic analysis and clinical advice of products/services/processes to inform RD&I activities. They can provide you with:
Covid-19 CAT3 testing facilities with dedicated research associate staff and academic expertise for short-medium evaluation/validation/research activities of innovative products, prototypes, sterilisation methods, detection kits, coatings, etc

Well-established networks and access to their clinical Partnership MDT experts, including devices experts, regulatory compliance, industry and intellectual property experts and NWIS

Expert analysis and insights with support from innovation fellows with a wide range of research expertise, scientific knowledge and extensive access to scientific journals to deliver literature reviews

Access to a bank of multi-disciplinary technologists in CBS, PETIC, BioBank, CUBRIC and the Medicines Discovery Institute

Cross-disciplinary links and relationships including clinical and cancer genomics, psychological medicine and clinical neurosciences, CARBS, HuFEx, Schools of Medicine, Engineering, Bioscience, Pharmacy, Healthcare Sciences, Computer Science, Dentistry, Business and Architecture, Psychology.
Assistive Technologies Innovation Centre (ATiC) at the University of Wales Trinity Saint David, have a User Experience (UX) Research Lab in SA1 which is a unique, multi-modality, state-of-the-art laboratory focussed on understanding people's needs. ATiC has a range of research facilities to support you with your research and development challenges including; behavioural and emotion analysis, psycho-physiological measurement, bio-mechanical capture & kinematic analysis, thermal imaging, 3D scanning and data conversion, 3D computer modelling, visualisation, virtual and augmented reality, additive manufacturing (3D printing) and CNC prototyping.  It can support you with challenges such as:
3D scanning / data capture of human faces combined with computer-aided topology optimisation to help develop face mask or respirator designs in terms of fit and comfort to improve safety and long-term use

Facial expression analysis to evaluate the impact of face mask designs on effectiveness of non-verbal communication and emotional expression

Material selection and support with 3D printing and prototyping of new medical product designs for usability engineering, testing and evaluation

Ergonomic analysis and development of specialised seating or assistive devices for disabled users incorporating subjective measures alongside physiological measures such as pressure mapping and thermal mapping to test fit and comfort.

Behavioural testing using tools such as behavioural coding, eye tracking and facial expression analysis to evaluate user – patient interactions through online platforms or mobile apps.
Health Technology Centre (Swansea University) has a dedicated team of post-doctoral technologists, innovation and data science specialists, technicians and project managers, alongside its new high spec laboratory facilities. They can also help you with:
Cellular & molecular biology and provide access to start of the art facilities to investigate cellular molecular changes at the single cell and population level
Imaging and image analytics with 2d and 3d imaging for biological and natural/synthetic materials enabling
extraction of data from images using a range
of computer-aided techniques for atomic force microscopy, analysis of digital bio-images, scanning electron microscopy and much more
Data science with solid foundations in data science concepts and technologies for extracting information

Devices and sensors such as real-time monitoring technology, remote health monitoring, data visualisation and mobile/desktop application integration
Life Sciences Hub Wales has a strategic oversight role. It has extensive knowledge of the challenges and needs of health and care services in Wales and provides links with the broader Welsh life sciences ecosystem.
Life science Hub Wales help with:
Engagement 

-

Through their different streams of engagement, they can maintain their expert knowledge of the sector, spot gaps in the market and remain an active and influential voice within the life sciences.

Initial business or product scoping

- 

To ensure that your business is suitable to collaborate with the Accelerate programme, the Life Science Hub Wales's team will perform background research and initial due diligence.

Feasibility study 

- A feasibility 

study of your business, which will assist in understanding the market, obstacles and opportunities for your project. Their global sector database provides in depth analysis, with the study typically including:

Project submission

 - T

he team will offer the business support, coaching and guidance for creating the project proposal and ensuring it clearly describes the idea in detail.

Project sign off

 - 

Following agreement between the academic partners to progress the project, an academic partner will be assigned to take the lead role and take responsibility for moving the project forward.

Continued support 

- t

he team will continue to offer the business support where appropriate. They can draw from a multidisciplinary team of commercial and clinical experts.
And if you haven't got an idea to submit this time, we would still love to have you come and join in the conversation on the day.
If you have any questions, please email them to Alun.Franks@lshubwales.com