3 Assembly Square, Cardiff Bay, Cardiff, CF10 4PL
The Industry Forum meeting will cover key areas of interest highlighted at the Launch in October 2019.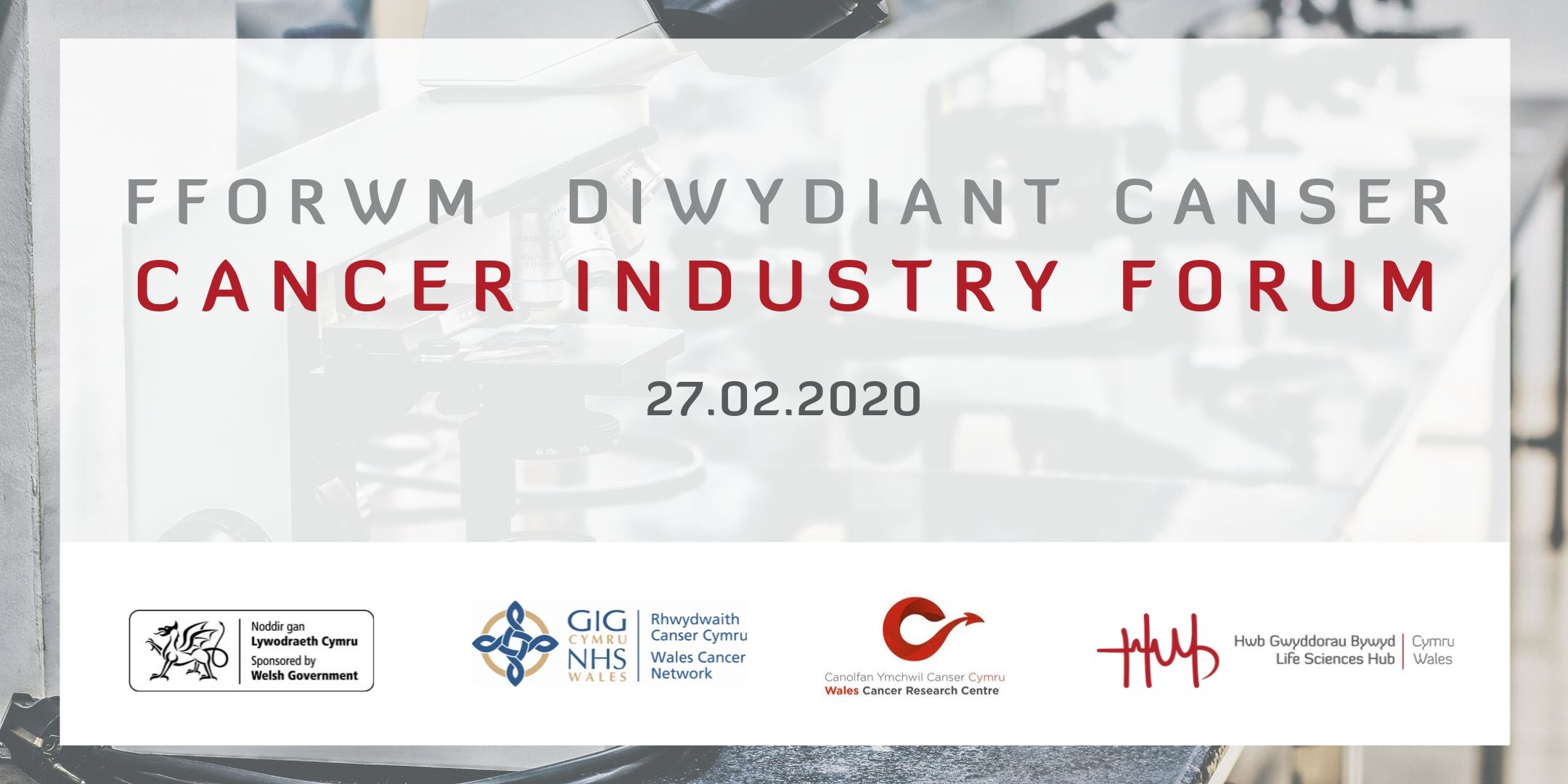 There will be representatives from Welsh Government and NHS to discuss the wealth of data available across Wales and the mechanisms of making use of that data to inform patient care. Additionally there will be discussions on joint working agreements and an update from the Wales Cancer Network with information on how industry can engage with NHS Wales more efficiently. The meeting is being organised by Wales Cancer Network and Wales Cancer Research centre and will be hosted by Life Sciences Hub Wales, attendees will include key decision makers in the Healthcare sector and there will be opportunities to network throughout the day.