Hwb Gwyddorau Bywyd Cymru, 3 Sgwâr y Cynulliad, Caerdydd CF10 4PL
This event will promote understanding of open architecture in the context of health and care in Wales and what this will mean for external stakeholders and partners.
We're keen to explore what stakeholders most want to see or want to see first in terms of open architecture, and also identify what experience stakeholders have of really good practice.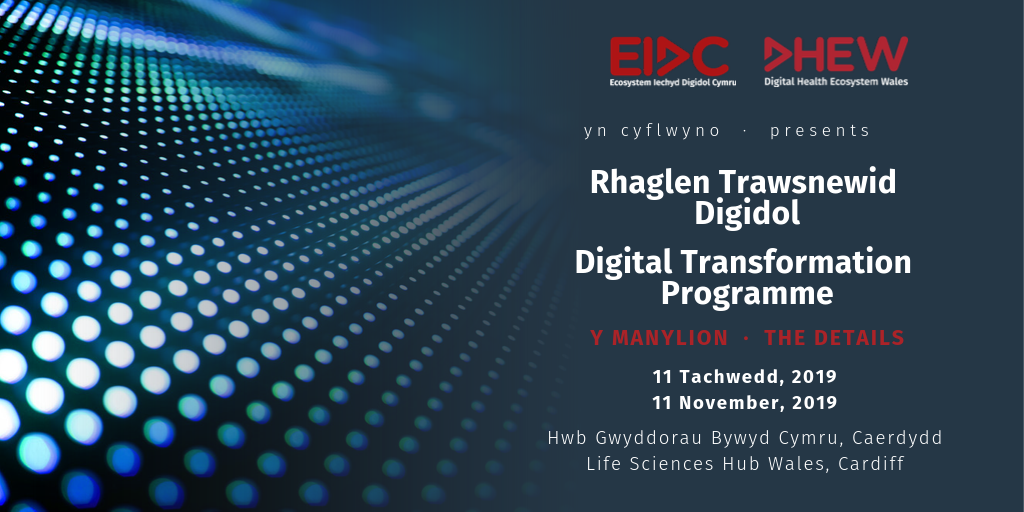 Why should you attend?
Welsh Government's Director of Technology, Digital & Transformation for Health and Care, Ifan Evans, will be talking about the new Digital Transformation Programme.
The programme will deliver and co-ordinate actions in response to the Digital Architecture Review, Digital Governance Review, and other digital transformation priorities.
This event will discuss the following key questions…
What will the NHS Wales Digital Transformation Programme deliver?
How will the Enabling Open Architecture Project drive the recommendations in the Digital Architecture Review?
How will you be able to get involved in and influence these changes and help move to new ways of working?
Lunch from 12.30, event 1.30pm – 3pm
How to book