Life Sciences Hub Wales' Innovation Network for Health and Social Care in Wales would like to invite you to join us 

for the group's summer meeting.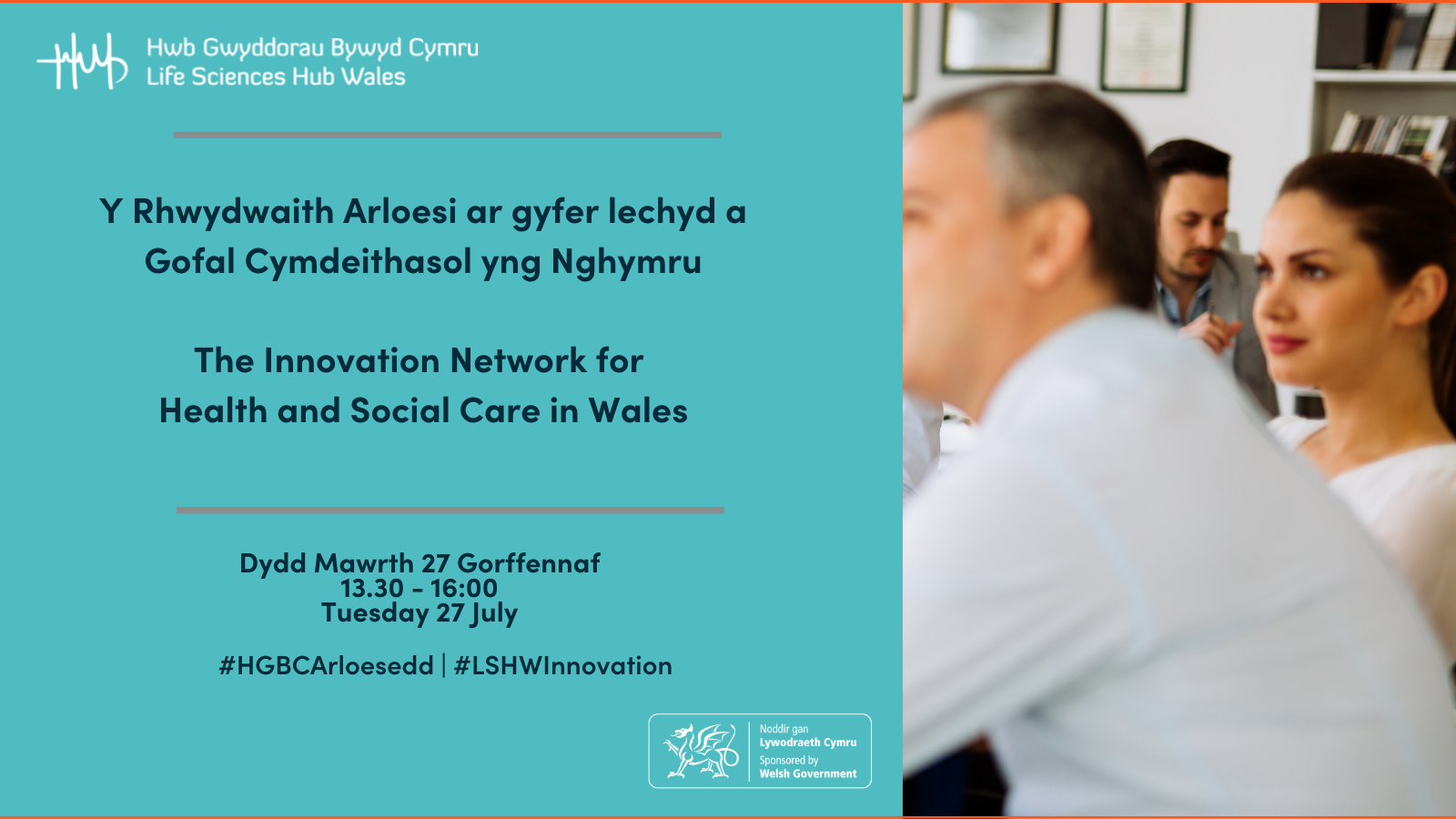 Meeting Overview
Dr Alan Willson, Senior Research Officer, Faculty of Medicine, Health & Life Science at Swansea University

 will be talking about the new Life Sciences Hub Wales

Achieving Innovation resource

which has been developed to support industry, health, and social care in developing and embedding innovation into systems. It offers key insights, new research, and fresh perspectives from multidisciplinary thought leaders to equip innovators with the information needed to navigate health and social care systems.

SimplyDo

will be joining us to talk about an innovation

network online space where members can come together, connect, and support each other to understand, develop, and deliver innovation across health and social care in Wales.

Dr Megan Mathias, Chief Executive of the

Moondance Cancer Initiative

will be telling us about the work the organisation is doing and supporting to improve cancer survival outcomes across Wales.

The Association of the British Pharmaceutical Industry (ABPI

)

will be updating the group on a new project repository which aims to demonstrate how collaboration and partnership can support delivery of NHS priorities.

We will also be taking some time to reflect and work with you as members to understand the future direction of the network so that its content, activity, and approach meet both your needs and the wider innovation needs across Health and Social Care in Wales.

Charlotte Rand, Project Manager, Cwm Taf Morgannwg Research will talk about the work she and her team have been doing.
The Innovation Network for Health and Social Care in Wales will continue to offer members the opportunity to:
CONNECT individuals from across the innovation landscape with representation from health, social care, industry, academia, and many more

LEARN about innovative solutions and project activity

SHARE experiences, resources, and skills

SHAPE health and care innovation activity in Wales