The much-anticipated event is back with a brand-new venue in the heart of the Swansea city centre and will be opening on Saturday, 22 May from 10am to 4pm.
Oriel Science brings science to the community through exhibits, workshops and talks. Their innovative project uses Swansea University's research to show how important science, technology and innovation are to our everyday lives.
They also aim to engage with school students, inspiring them to become the next generation of scientists, technicians and engineers.
Visit the exhibition for free!
Entry is free and will feature two exhibitions entitled 'Movement and Motion' and 'Swansea University's Response to Covid-19'.
This year, the Accelerate Healthcare Technology Centre (HTC), one of the four Accelerate programme partners, will be joining in the event and exhibiting two projects (including one project that was a collaboration with Assistive Technologies Innovation Centre (ATIC), another Accelerate programme partner).
HTC, which is led by Swansea University Medical School, will showcase two collaborative projects that have been undertaken through the £24 million pan-Wales Accelerate programme and will form part of the 'Swansea University's Response to Covid-19' exhibit.
At the exhibition there will be two projects involved with Accelerate:
Cambria Dental, a project that used UVC disinfection in a dentists practice to reduce the risk of Covid-19 cross-infection after surgeries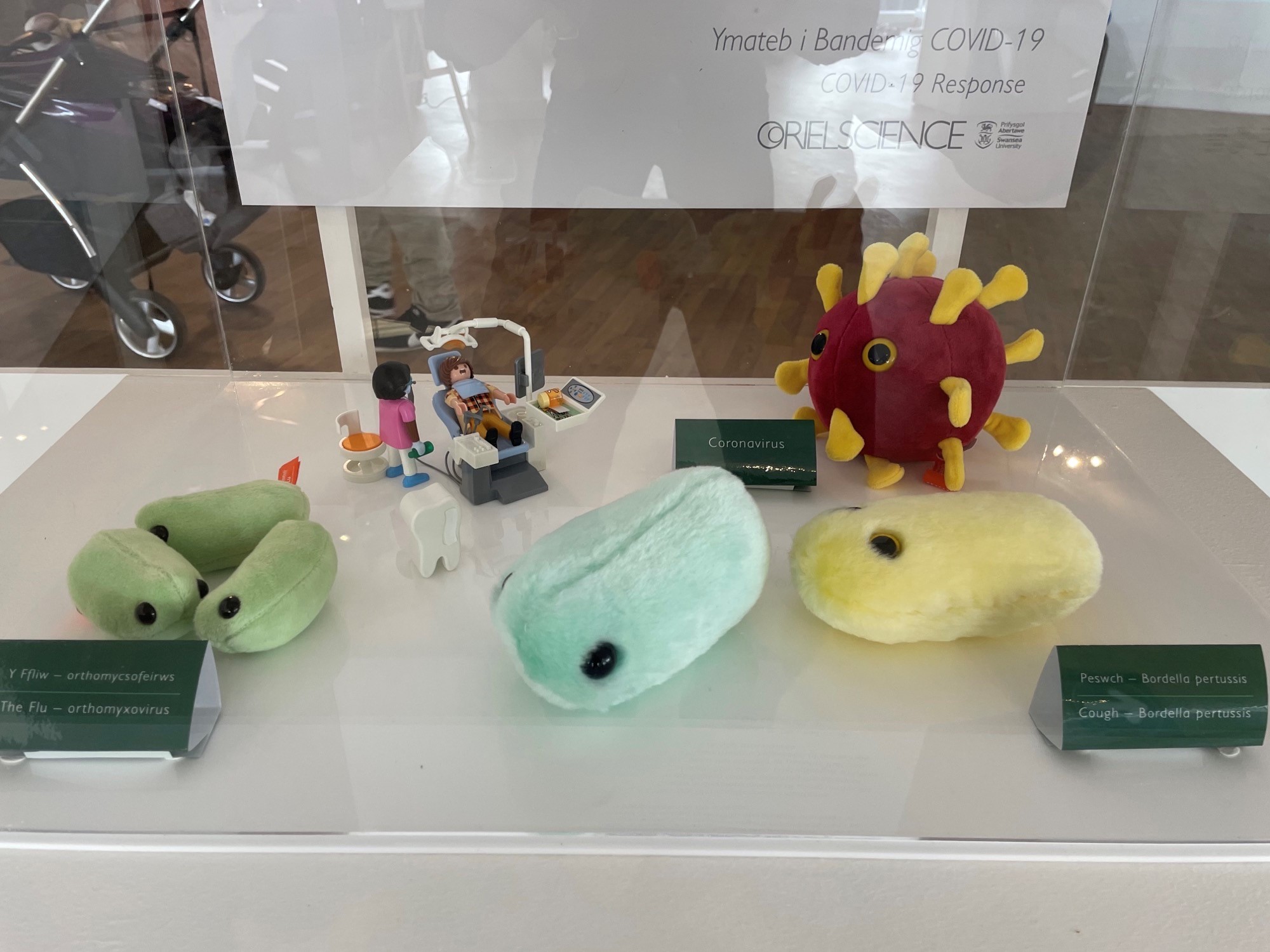 As a result of the pandemic, visiting the event is going to be a bit different from previous years. Visitor and staff safety is their top priority so there are several Covid-19 safety measures throughout the venue.
When you visit, please ensure that you follow the Welsh Government guidelines and:
wear a face-covering

sanitise your hands on entry (sanitiser is provided)

adhere to social distancing and follow the one-way system.
With spaces limited due to social distancing measures, make sure you plan your trip in advance.