ONLINE EVENT
Life Sciences Hub Wales and NHS Wales Shared Services Partnership would like to invite you to an online event which may be of interest to you and your colleagues.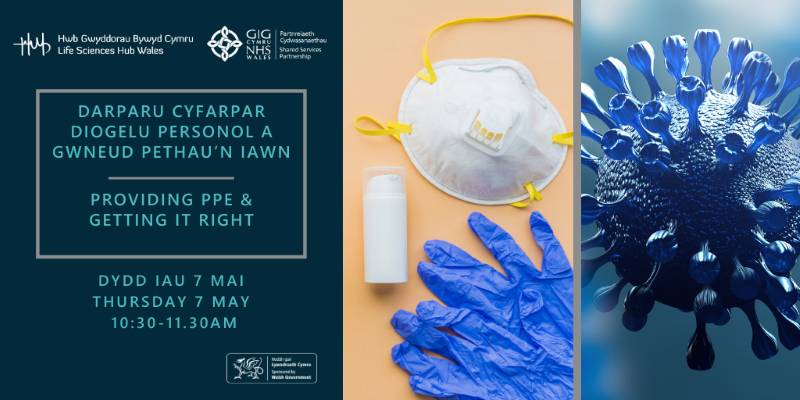 During this online event, a guest panel of contributors will:
Explain how

PPE is used in different health environments.

Provide up-to-date information on

the current requirements for PPE in Wales for the health and social care sectors.

Outline w

hat manufacturers need to do, and consider, in order to effectively produce and supply PPE products.

Provide an overview of Life Sciences Hub Wales' innovation portal and how it's being used to receive offers of support from industry.
'Providing PPE and getting it right' is chaired by Chris Martin, Deputy Chair of Life Sciences Hub Wales. Attendees are invited to submit a question to the panel on registration – to enable the panel to respond to key queries and concerns of participants.