Earlier this year, Respiratory Innovation Wales launched their first virtual event in partnership with Life Sciences Hub Wales. The event was the first in a series of talks on the respiratory landscape across Wales.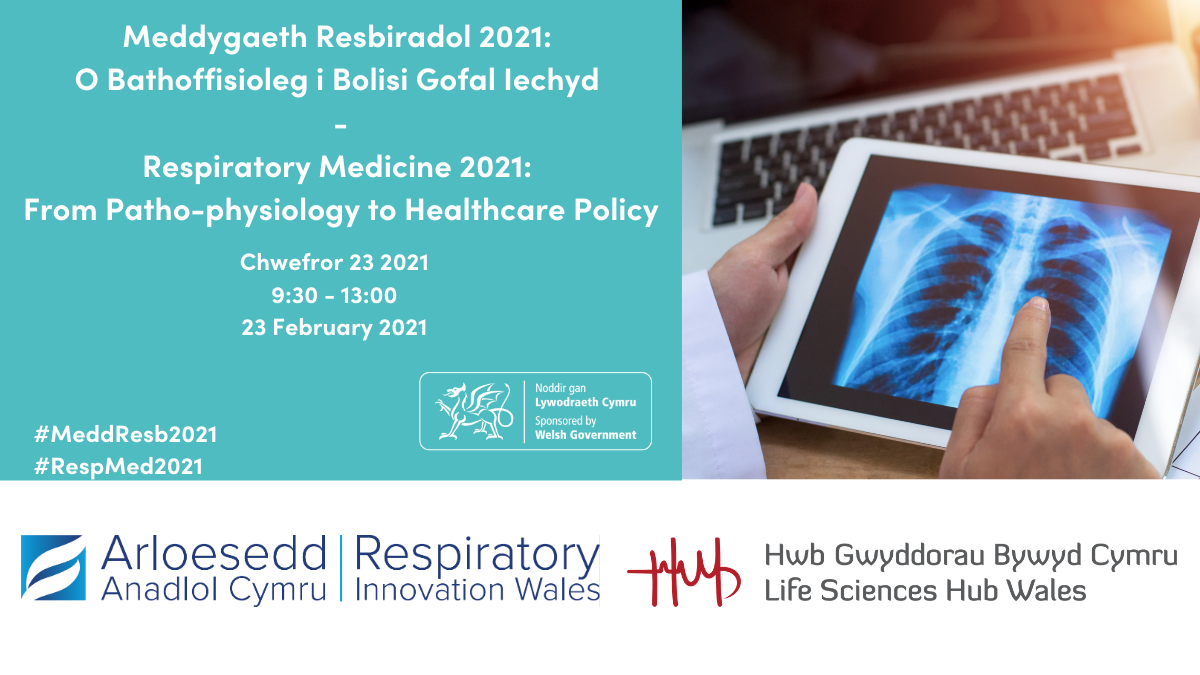 Speakers from health and academia discussed a variety of topics including the Wider respiratory medicine ecosystem, working with the NHS, and navigating the devices regulatory landscape.
Over 75 representatives from across industry joined the half day webinar.
For those unable to attend or who are interested in learning more, we have provided a video with highlights of all the sessions across the event below. 
Morning Session
Afternoon Session
Be a part of the next Respiratory Innovation Wales event!
Join us from 10:00 – 12:00 on Tuesday 1 June 2021 for the second meeting of the network, as the focus shifts to Identifying the Value of Innovation in Respiratory Healthcare through the lens of Value-Based Health Care.
To learn more about this and other upcoming events, email events@lshubwales.com