Life Sciences Baltics Digital Forum is the Baltics' only international forum and one of the largest in Northern and Eastern Europe for world-class biotechnology, pharmaceutical, and medical devices experts from all around the world.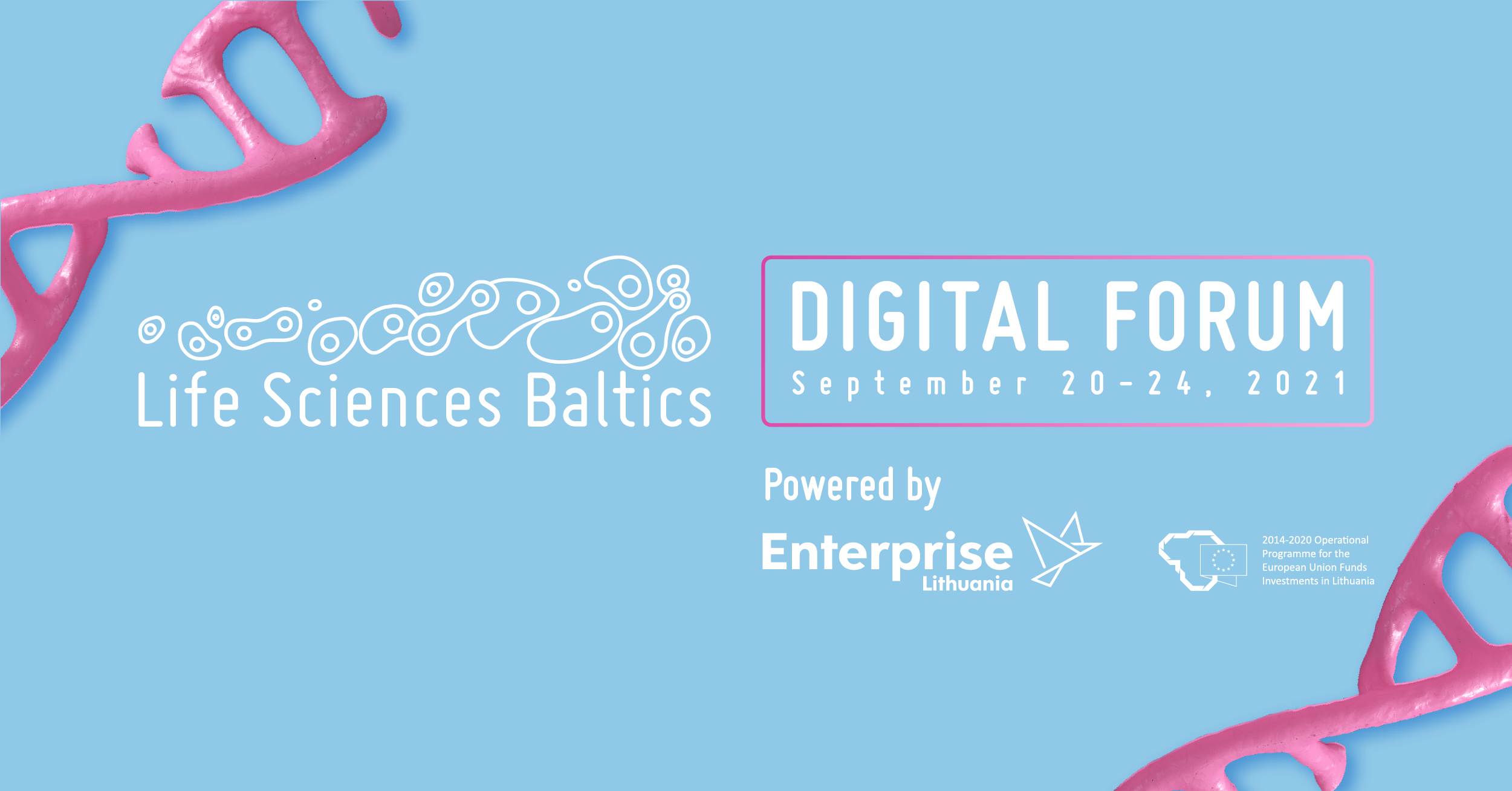 On 20-24 September this year, the event gives a unique opportunity to explore the potential of the Baltics countries and meet companies, research teams, and startups from the Baltics and beyond. 
The bi-annual event will be held for the 5th time this year. In 2018, around 1,900 participants and 68 exhibitors from 43 countries gathered in Vilnius and more than 1,300 B2B meetings took place. Life Sciences Baltics Digital Forum 2021 will combine: 
International Conference – gain knowledge from key life sciences trend-setters who will discuss latest industry trends. 
B2B Meetings – make new connections and meet potential partners. 
Exhibition – present your business solutions or projects in a virtual exhibition. 
Startup Masterclasses & Pitch Battle – the event offers the chance to help learn how to pitch your big idea and have it heard by industry leaders and investors. 
Poster Session – reach relevant target audiences interested in your findings.
Find out more information about Life Sciences Baltics and the opportunities to attend and take part online here. 
We are pleased to be able to share discount links for those wishing to take part. By using the following link, you will receive up to 20% discount when registering as a participant. 
Also, investors, early stage startups that want to participate in startup masterclasses, participants in scientific poster session are invited to take part in Life Sciences Baltics without any fees. More information:  
If you would like to reach out to the event organisers, they can be contacted at info@lifesciencesbaltics.com