The All-Wales rehabilitation modelling group are providing an opportunity to ask questions and further understand the modelling resource.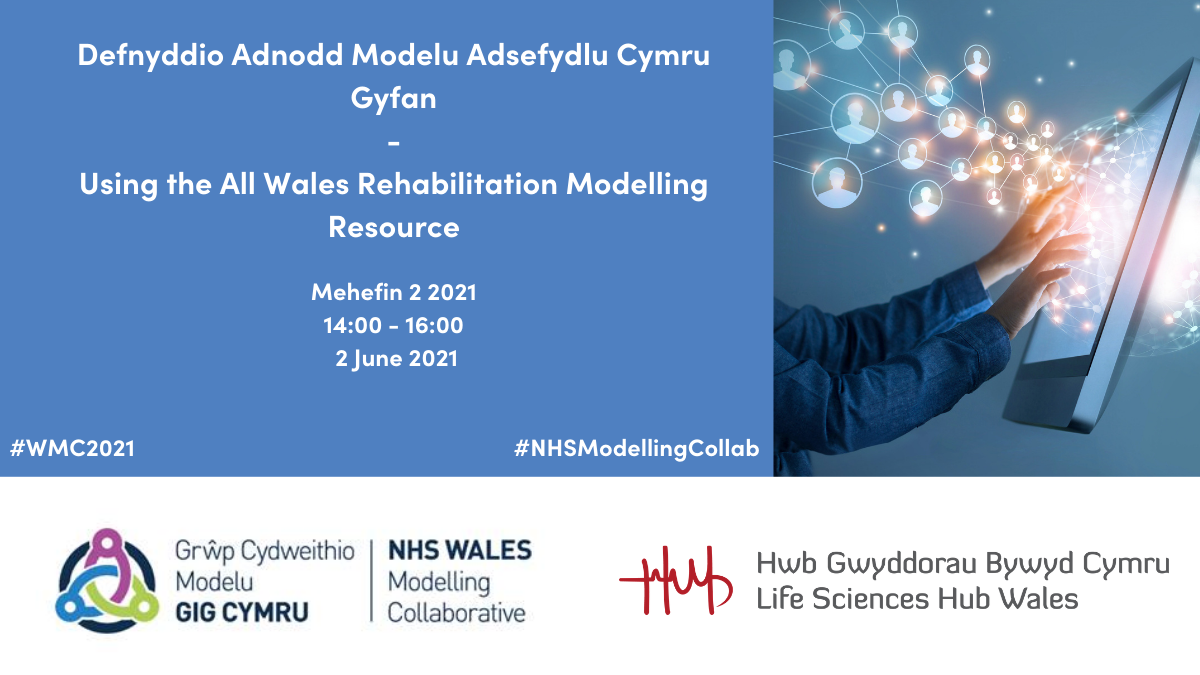 The All-Wales rehabilitation modelling group and Life Science Hub Wales are partnering to share their experiences of developing and using the rehabilitation modelling resource in a variety of practice areas.
The All-Wales rehabilitation modelling resource was developed by modellers, leaders and clinicians from services across Wales and initially focussed on understanding the demand and provision of rehabilitation services for people following COVID infection.
This is the second event on the rehabilitation model. The aim of the session will be to share the learnings taken from using the model across other areas of practice related to post-COVID-19 recovery and non-COVID related practice.
Agenda
14.00 Welcome and introductions
14.10 Setting the scene: A brief overview of the original post-COVID rehabilitation model
14.30 Questions and discussion
14.45 Technical run through of the modelling tool using examples drawn from rehabilitation for people with post-COVID syndrome
15.30 Questions and discussion
16.00 Close
If you have any questions ahead of the event, contact events@lshubwales.com.