Following the inaugural Life Sciences Hub Wales Value-Based Health Care Specialist Interest Group (SIG) meeting in January 2021, key areas and challenges faced by Industry were highlighted to progress in further meetings.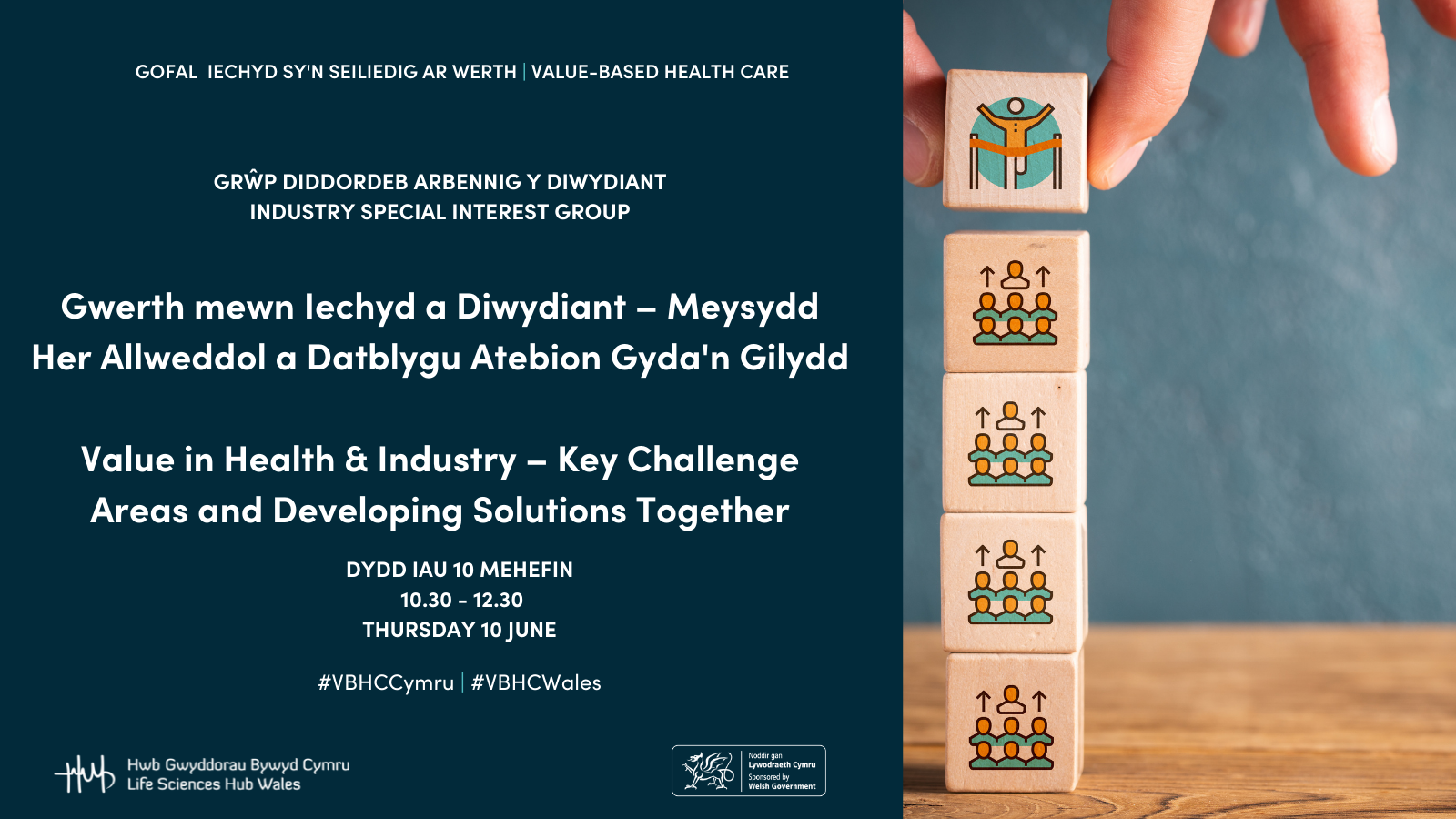 Our next meeting will take place on Thursday, 10 June 2021 at 10.30am to 12.30pm via MS Teams. We have brought together speakers on three of those key areas with a focus on Industry – Value-Based Ecosystem in Wales, Value-Based procurement in NHS Wales, and Value-Based health and care data and intelligence – the questions, measures, collation and use for health and industry.
Speaker line-up:
• Dee Lowry, Head of Value-Based Health & Care, Life Sciences Hub Wales
• Adele Cahill, Assistant Director / Programme Director, Value-Based Health Care / Procurement
• Navjot Kalra, Assistant Director, Digital Transformation Value in Health, Swansea Bay University Health Board
• Sally Cox, Principal Specialist Information, Digital Health and Care / Wales
• Brian Mangan, Value Based Procurement Project Lead, Supply Chain NHS England
We hope that you will register to join us in these discussions and to learn and develop Value-Based approaches in Wales.