Value in Health Week is a series of online events celebrating value based healthcare adoption in Wales.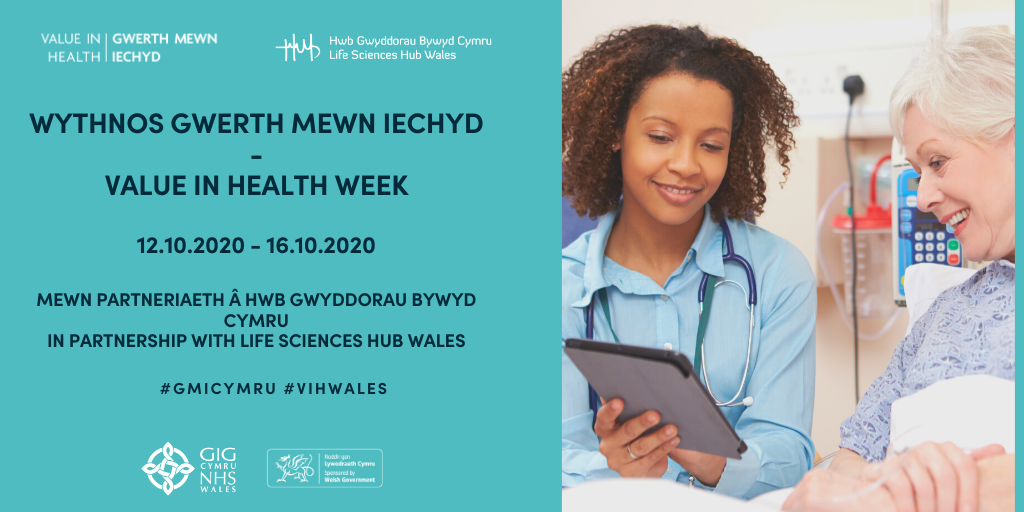 Choose from a wide range of FREE sessions throughout the week, ranging from an introduction to value based healthcare, training sessions tailored to specific audiences, panel discussions on topical issues and case studies from the field; all expertly delivered by clinical teams, policy leads, academic colleagues and industry partners.
Read about our Guest Speakers or review the Programme Page to read more about Specific Sessions. Book your place for Value in Health week today.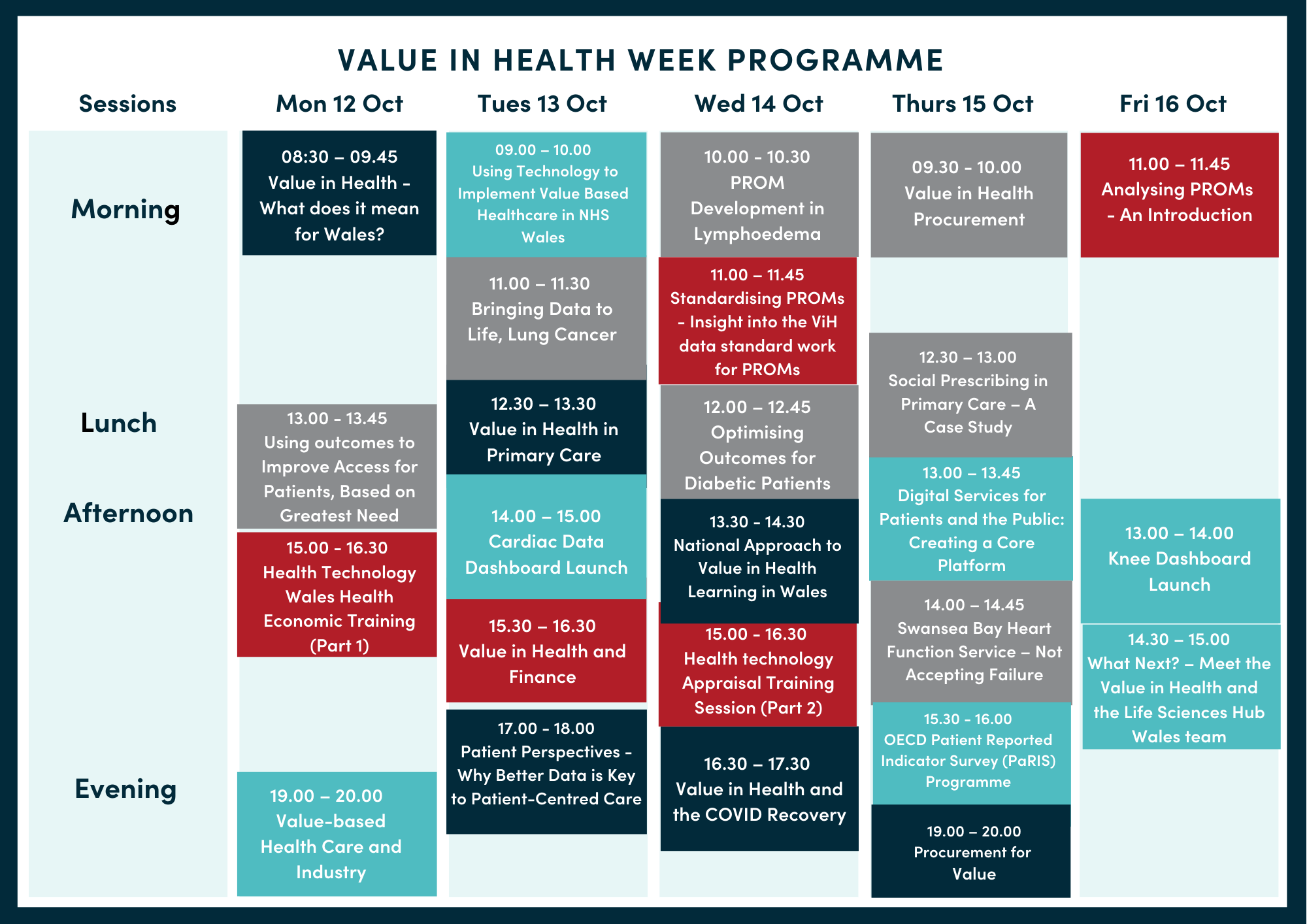 Programme mapping definitions
Plenary: keynote sessions introducing the collaborative national Value in health vision and the strategic opportunities available in Wales.
Panel: Panel of experts discussing topical issues spanning different elements of Value in Health, applicable to Wales and beyond.
Training: Introductions on specific and well defined technical topics with clear learning outcomes.
Case study: sessions highlighting specific pieces of Value in Health implementation from across Wales. 
All sessions will be recorded and made available via the Life Science Hub and Value in Health websites.