-
Life Sciences Hub Wales, 3 Assembly Square, Cardiff Bay CF10 4PL
Join us for the Welsh Health Hack 2019 – Now in its third year, the event will again bring healthcare professionals together with digital, technology and data companies to solve clinical problems and challenges from across the health and care system in Wales.
To register your place, click here.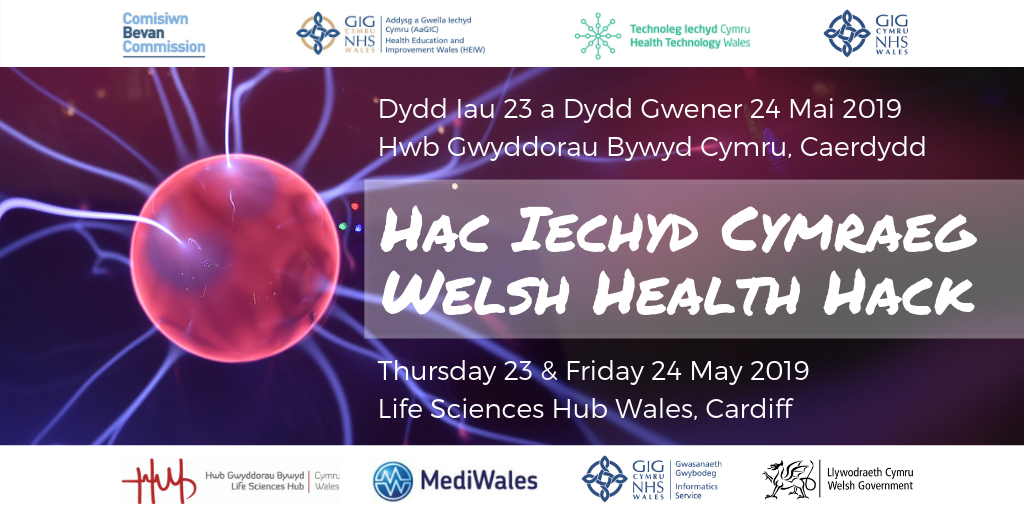 How does it work?
Traditionally used as a productivity exercise in the computer technology industry, the principles of a hack event have proven valuable in many environments, harnessing the format's power to gather experts to focus on problems and the accelerated development of practical solutions.
Following registration, health and care professionals will have the chance to suggest topics for challenges the hack will address, a selection of which will be pitched on the first day of the event before discussion on which participants can most effectively work towards solving.
Organisers will be in touch with participants a few weeks before the event to discuss submissions and help refine challenges and prepare pitches.
Day One – 9am to 5pm (Followed by reception)
Selected health and care staff will 'pitch' their challenges.
Small cross-functional teams will form and, over two days, work together to create solutions, a product idea, or prototype.
Day Two (9am to 3pm)
Teams will present their ideas or prototype to a 'Dragon's Den' panel of experts from Life Sciences Hub Wales, Welsh Government and NHS Wales.
Promising projects will be invited to pitch  for Welsh Government funding and receive ongoing support from the Bevan Commission. 
The event is open to everyone motivated to solve healthcare challenges through innovation. Also feel free to join if you just want to contribute and help others work on their challenges, collaborate with like-minded individuals, and shape the future of health tech advances in Wales.
This is a great opportunity to develop your career, gain new skills, network, or even kick-start your own new company!
This two day event is a collaboration between Accelerate, the Bevan Commission, Digital Health Ecosystem Wales (DHEW), Health Education & Improvement Wales, Health Technology Wales, Life Sciences Hub Wales, MediWales, NHS Wales, NHS Wales Informatics Service, and the Welsh Government.
Refreshments will be provided during both days, with a drinks reception at 5pm on Thursday evening.
Follow preparations and all the action of Welsh Health Hack 2019 using #WHH2019
To register for the event, click here.