ONLINE EVENT
The 8th Welsh Health Hack will take place online on 10 and 17 November and again offers a great opportunity for NHS Staff, universities, and industry to collaborate and network to develop early-stage ideas that might solve operational health challenges in Wales.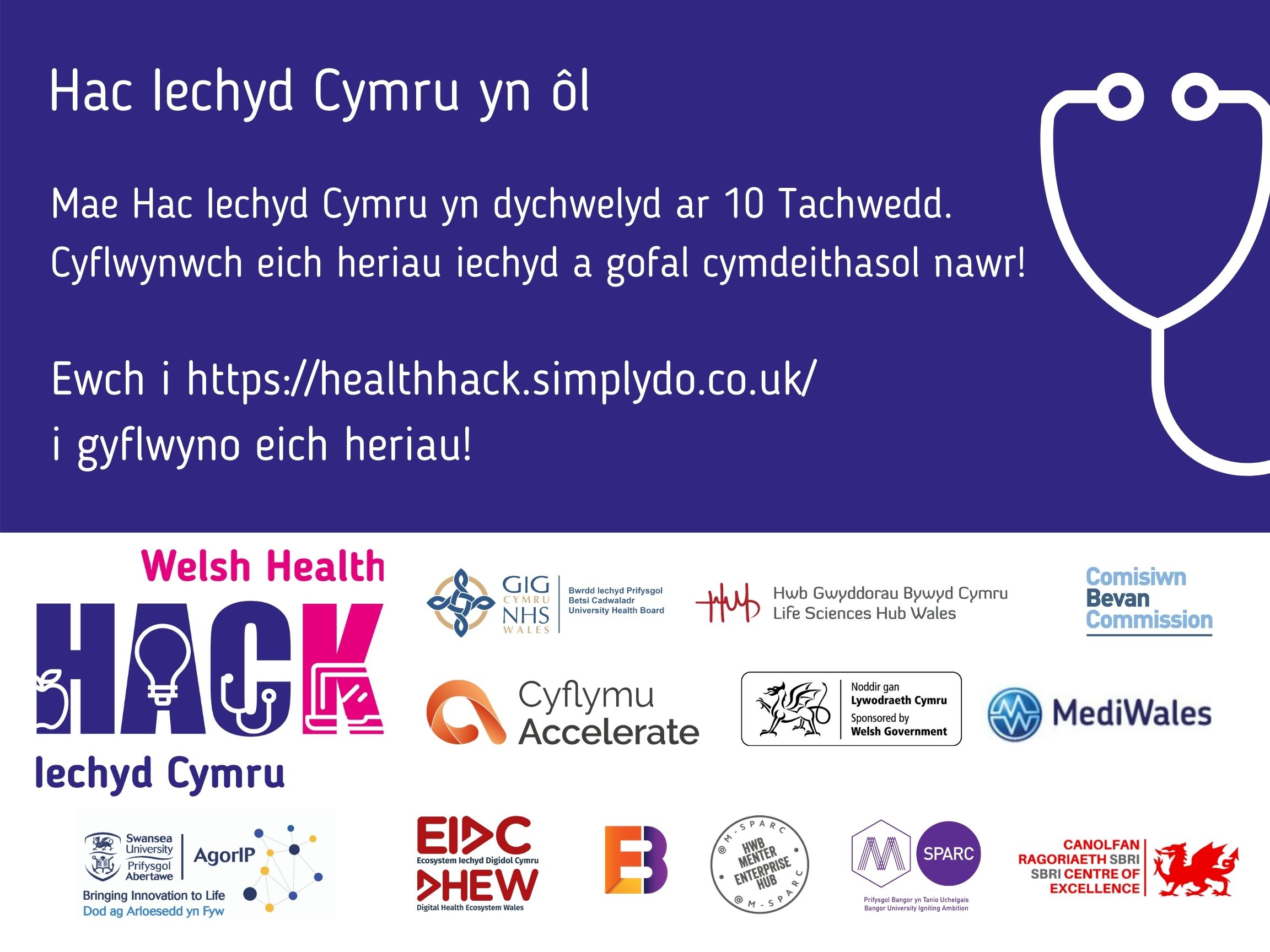 Participants will gain access to innovation experts who will offer advice on how to take proposed solutions forward, as well as having the chance to secure part of the £200,000 prize which has been jointly funded by Welsh Government and Agor IP. 
Want to submit a challenge?
Do you or your team have a health and care challenge that might benefit from an innovative solution? If so, join the Welsh Health Hack by submitting your challenge here. Once your challenge is published, colleagues from health, industry, and academia will have the opportunity to open up discussions around the challenge areas and network ahead of the event.
Part one of the event focuses on pitching your challenge and finding a partner to collaborate with to develop a solution to be shared with an audience and panel of judges in the second stage of the event. 
Want to collaborate on finding solutions?
You can view, like and comment on the Challenges in 3 simple steps:
1.    REGISTER / LOGIN here to the Welsh Health Hack Innovation Portal.
2.    VIEW and LIKE the Challenges that interest you.
3.    LEAVE A COMMENT at the bottom of a challenge(s), providing your personal and professional insights. 
Want to attend?
Be sure to register to attend both parts of the Hack and join the event online:
Challenge pitches, 10 November, 7pm 
Solution pitches, 17 November, 7pm 
If you have any questions, you can reach the organisers at events@lshubwales.com