Our health and social care services are facing unprecedented times. The coronavirus outbreak has impacted almost every aspect of our lives - affecting our health and wellness, economy, and the very societal norms that we value.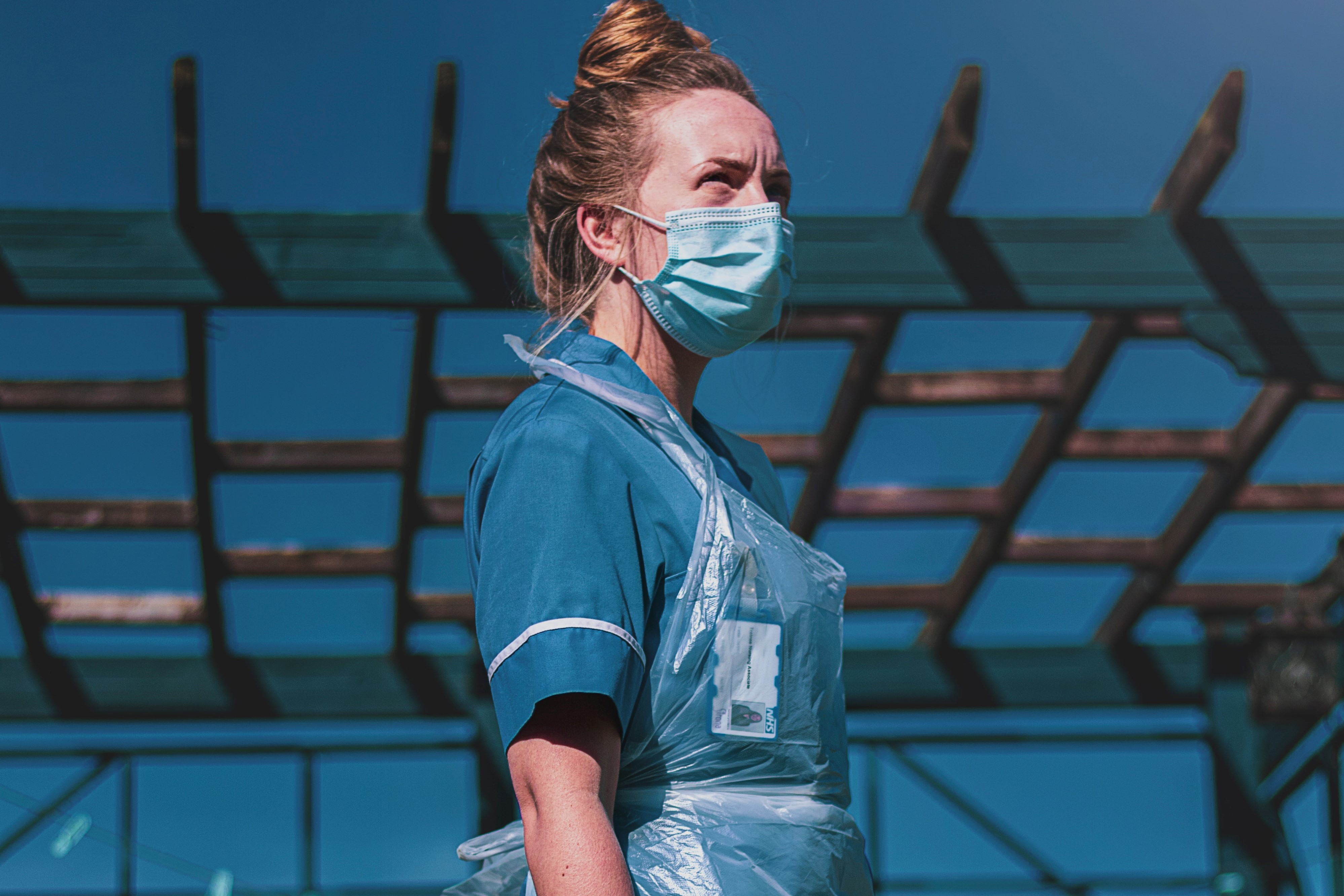 For our healthcare service, the Covid-19 disease presents the most urgent and serious health challenge faced in generations. There is an ongoing and urgent need to innovate and secure expanded supply chains to support the heroic efforts of healthcare workers in fighting the pandemic and saving lives.
More than ever, our NHS and care services need our collective support. Collaborations with industry are key to accelerating the development and availability of in-demand products, both quickly and in high quantities.
How can industry help?
Across the country we are seeing businesses from a range of sectors adapting and innovating to help in the fight against Covid-19, including organisations changing their production lines and offering urgently needed equipment and service support. 
It's fantastic to see so many businesses wanting to get involved and provide their assistance. To ensure the quickest and most effective turnaround of products and services,  it is important that all parties involved understand the systems, pressures and limitations that are in place when it comes to bringing innovations to the NHS frontline during these critical times. Similarly, we must all appreciate that not all offers of support will be able to be progressed.
Understanding the procurement process
With many companies ready to go with offers of support, it is right to constantly question why offers of products or services aren't being implemented right away. For businesses who are used to being agile and responsive, we recognise that this can be frustrating.
Of course, getting new products and solutions to the frontline quickly is a top priority for everyone right now and teams across Government and the NHS are working tirelessly to meet an unprecedented challenge. Our colleagues in NHS Wales Shared Services Partnership are co-ordinating national procurement and rapidly adapting processes to ensure relevant service offers get where they need to be as quickly as possible.
While scale and pace are key, it is also vital we continue to ensure quality assurance to protect the safety of frontline workers and patients. This requires rigorous and robust checks be made to ensure correct product specifications are met and that supplies are safe and certified for use.
Products that undergo testing, such as respirators, surgical masks and hand sanitisers, will have their testing certification reviewed by the Surgical Materials Testing Laboratory (STML) – part of the NHS Wales Shared Services Partnership - to enable procurement services to undertake evidence-based purchasing. This process is now being undertaken in 24 to 48 hours.
Life Sciences Hub Wales' role
Life Sciences Hub Wales has been appointed by Welsh Government as the main contact between industry and NHS Wales in the fight against coronavirus. A key part of our role is to act as an initial central point of contact for offers of support, undertaking due diligence on offers before they are submitted to the NHS.
This builds on our ongoing work to bring together industry, academia and healthcare to identify challenges faced by our healthcare services and develop solutions to address them and make a positive difference to people across the nation. Our unique role and links with industry and the frontline mean we are well placed to contribute to the efforts in combatting Covid-19.
Getting solutions to the frontline
Since our original call to industry last month, a staggering influx of offers of help from businesses , have been received and processed, spanning a huge variety of sectors from healthcare and manufacturing, to IT and food and drink.
Take hand sanitisation products for example. We have worked closely with Welsh suppliers to enable them to increase their production. Welsh distillers have also innovatively and rapidly changed their production to create hand sanitiser and we have worked with them to ensure that they have access to the materials and expertise they need to safely produce and distribute these products. Our role processing the industry offers made to NHS Shared Services Partnership has also enabled us to fast-track these products to get them where they are most urgently needed.
The assessment process – not all offers are suitable
With every offer we receive, a number of considerations need to be made before they can be referred, including whether the business in question has the necessary expertise or ability to deliver at scale and volume. The reality is that, as much as some individuals would like to help, not every idea or production line will be suitable to progress. We have put together a handy guide of frequently asked questions about the process for any businesses who are interesting in supporting efforts against Covid-19 .
If you are a business that is able to help support NHS Wales though the Covid-19 pandemic and have an offer of support to submit, please do so by visiting our Covid-19 Industry Call page.