M-SParc, a Bangor University Company, goes #OnTour to the city of Bangor, to bring workshops, business support, hot desks, and an entrepreneurial spirit to the Students, Businesses and Community of Bangor.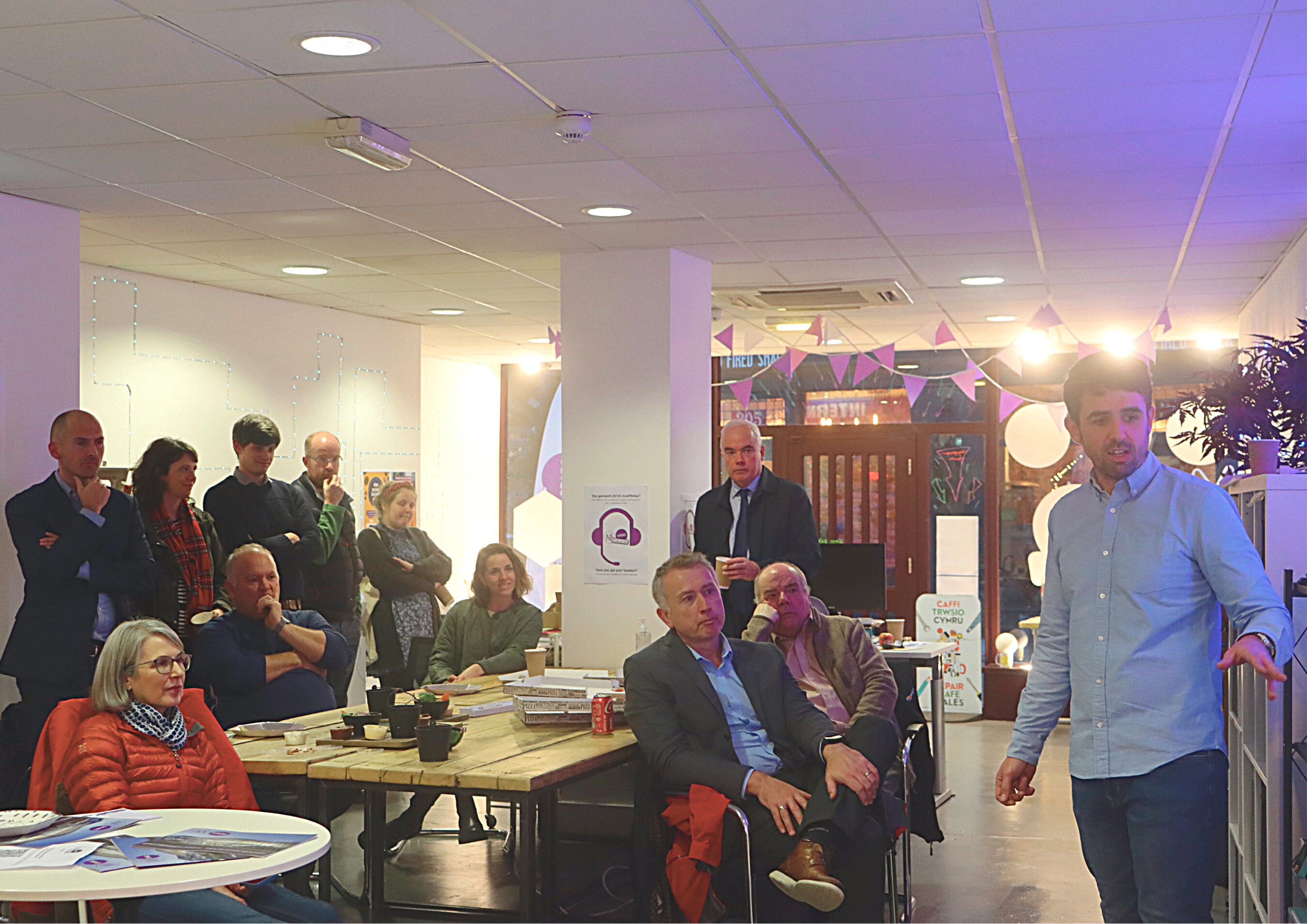 The #OnTour project brings the opportunities available at M-SParc on Anglesey, right to the heart of communities in Gwynedd and Conwy who may not otherwise feel they can access them. Workshops in the fields of science and technology are offered for free, and a Ffiws makerspace allows for prototyping and testing of ideas. Business support providers from the ecosystem are present to give advice to businesses and those with ideas. The space opened on the 18th of October, and is hive of likeminded people, studying, working, and learning.
After leaving its mark in Caernarfon with almost 500 people through its door, 74 businesses given business support and over 200 children attending STEM workshops in a 6 month period, there is real excitement around the arrival of #OnTour in Bangor. M-SParc also remains in Conwy, with a space on the High Street until March.
Ben Roberts, On Tour Project Officer, said,
"Anyone can come to the space! It's open to students, businesses, the public, even school groups will be invited in to be inspired. We want to create a community, and for people to feel there is opportunity on their doorstep to be entrepreneurial and to explore the fields of science and technology."

"We have also been offering student societies a place to meet and socialise and have started connecting them with some of the fantastic tenants over in M-SParc. This is going to be an invaluable asset for them especially once they graduate and are looking for jobs. It's all about collaboration"
The celebratory launch evening with local partners and businesses this week saw the space filled and people queueing in the street to get in. The link to the community is extremely important; #OnTour is here to support and work with local venture. The venue is now open to the public and is welcoming people through the doors.
Professor Andrew Edwards, Pro-Vice Chancellor Civic Mission and Welsh Language, Bangor University said:
"As a university, we are delighted to see the M-SParc #OnTour project on Bangor High Street. A thriving High Street is crucial for the University, and strengthening our links with partners to improve and regenerate the city centre is a key priority. The University has recently launched its new Civic Engagement Strategy, setting out how we will expand and deepen the wide range of relationships between the University and communities in Bangor and beyond.
Through our Community Board, we also have a platform to work with key partners in north-west Wales, and there is no doubt that #OnTour will attract interest, encourage collaboration and add value to the regeneration work already underway in Bangor. We wish our #OnTour colleagues the very best over the coming months." 
You can find M-SParc #OnTour on 204 Bangor High Street, and they continue to be located on the High St on Colwyn Bay. Be sure to follow their social media or pop in to SParc your innovation and creativity, see you soon!