Skin Solved (originally called Essential Skin and Body Butter) is a new company based in Neath Port Talbot in South Wales.  The company manufactures a range of body butters and rubbing oils for cosmetic and potentially medicinal benefits.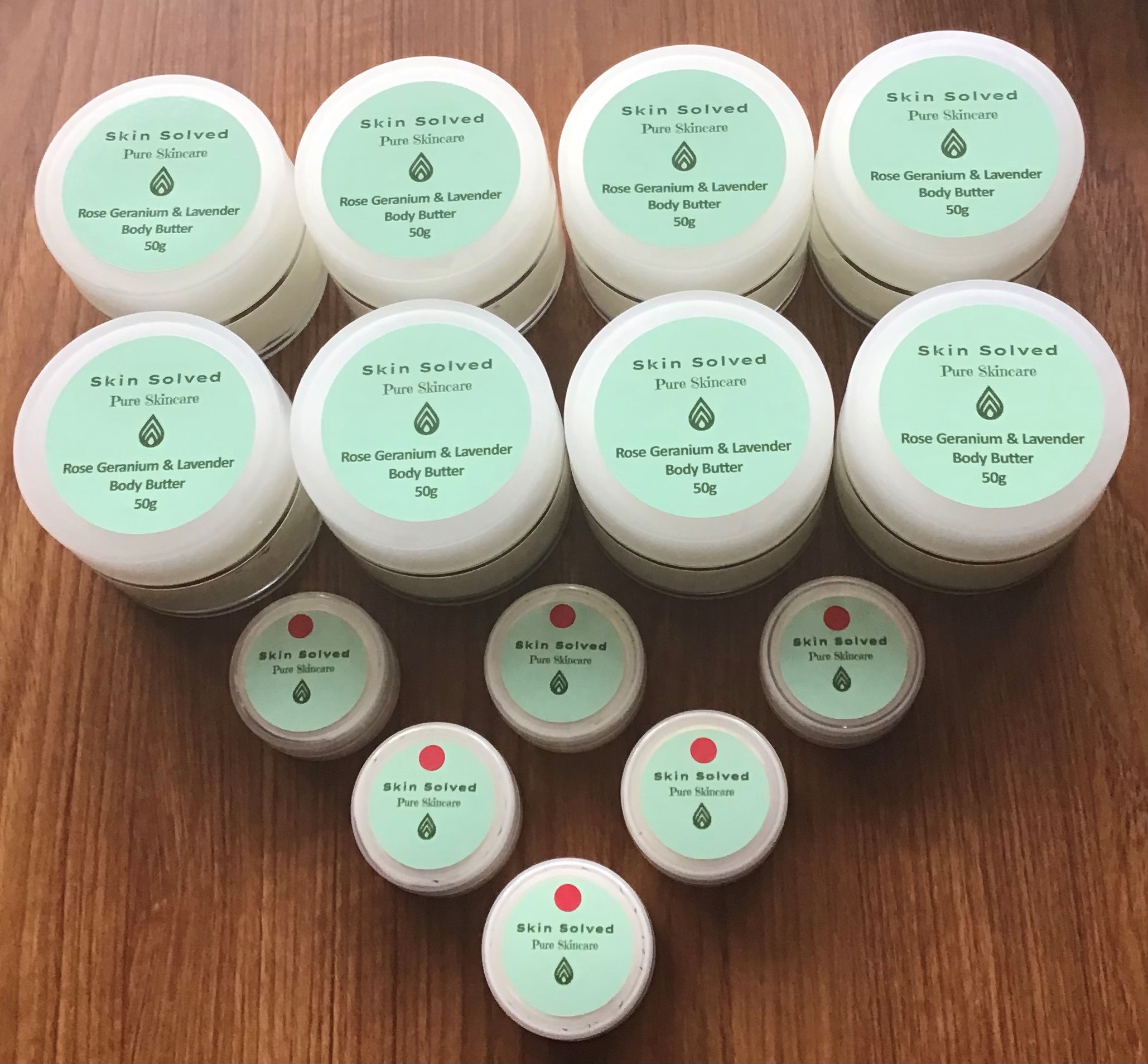 The company contacted the Healthcare Technology Centre (HTC) for scientific support to determine whether the rubbing oil mixtures can result in pain relief through the transdermal uptake of active ingredient.
Initial data found oils might have positive effect on pain management
HTC has provided Skin Solved with essential support and guidance on how to bring cosmetic products to market within the UK, supporting the generation of a new enterprise in Wales. Also provided was initial data looking into how these rubbing oils might have a positive effect on pain management.
A literature review was compiled detailing the process to bring a cosmetic product to market within the UK. A second literature review was compiled detailing how medicinal linked products could be brought to market within the UK, via MHRA guidelines and potentially THR.
Alternative formulations of the rubbing oils were investigated to try and improve detection.
Through true collaboration, Skin Solved began trading as a sole trader and has brought four new cosmetic products to market.
Barbara Waters, Owner, Skin Solved:

"I found the collaboration with HTC fascinating in the way they went about exploring the possible effectiveness of the essential oils I had chosen for this project. I do not have a scientific background and it gave a completely new perspective which was essential in knowing if my recipe was going to be effective. The benefits of working with HTC mean that I have confidence going forward in knowing the correct path to take when bringing this product to market."
For more information visit: www.skinsolved.co.uk
This project is part of the Accelerate programme which is part-funded by the European Regional Development fund, through Welsh Government.