Innoture holds worldwide patents in the manufacture of microneedle patches, the only company that has increased the mass production of flexible base patches worldwide.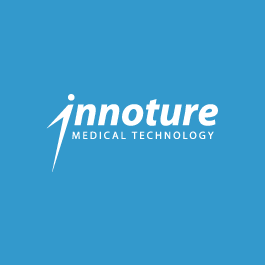 Innoture Ltd customise the design and manufacture a microneedle platform technology through 3D precision printing by altering their height, width, materials and sharpness. 
Knowledge transfer partnership 
As the result of a successful, long-standing relationship, Innoture Ltd is currently a tenant at Swansea University's Institute of Life Sciences (ILS) business incubator space. 
Swansea University's Healthcare Technology Centre supported research to standardise the application of the micro needle product that is essential for adoption; followed by prototype ideas as the company is challenged with no in-house capabilities. This was addressed using knowledge transfer to increase the companies capabilities. 
The collaboration was also able to find a research partner in close proximity, which allowed for joint prototype development and cost effectiveness. 
Ionut Ichim, Senior Scientist, Innoture: 

"We have been based in the incubation space in Swansea University for a few years and the support has got the company to where it is today.

"There was a critical aspect of our product development where no in-house skills were available. We required an investigation into the physics and application to a human for our device to be standardised. New data could then be generated to ascertain the optimum speed and force when administering the device. The facilities and expertise are second to none." 
For more information visit: www.innoture.co
This project is part of the Accelerate programme which is part-funded by the European Regional Development fund, through Welsh Government.