Huntleigh Healthcare Ltd, Clinical Innovation Accelerator (CIA), Cardiff University and the Welsh Wound Innovation Centre, have announced a partnership to evaluate a wound healing device supported in part by the Accelerate programme.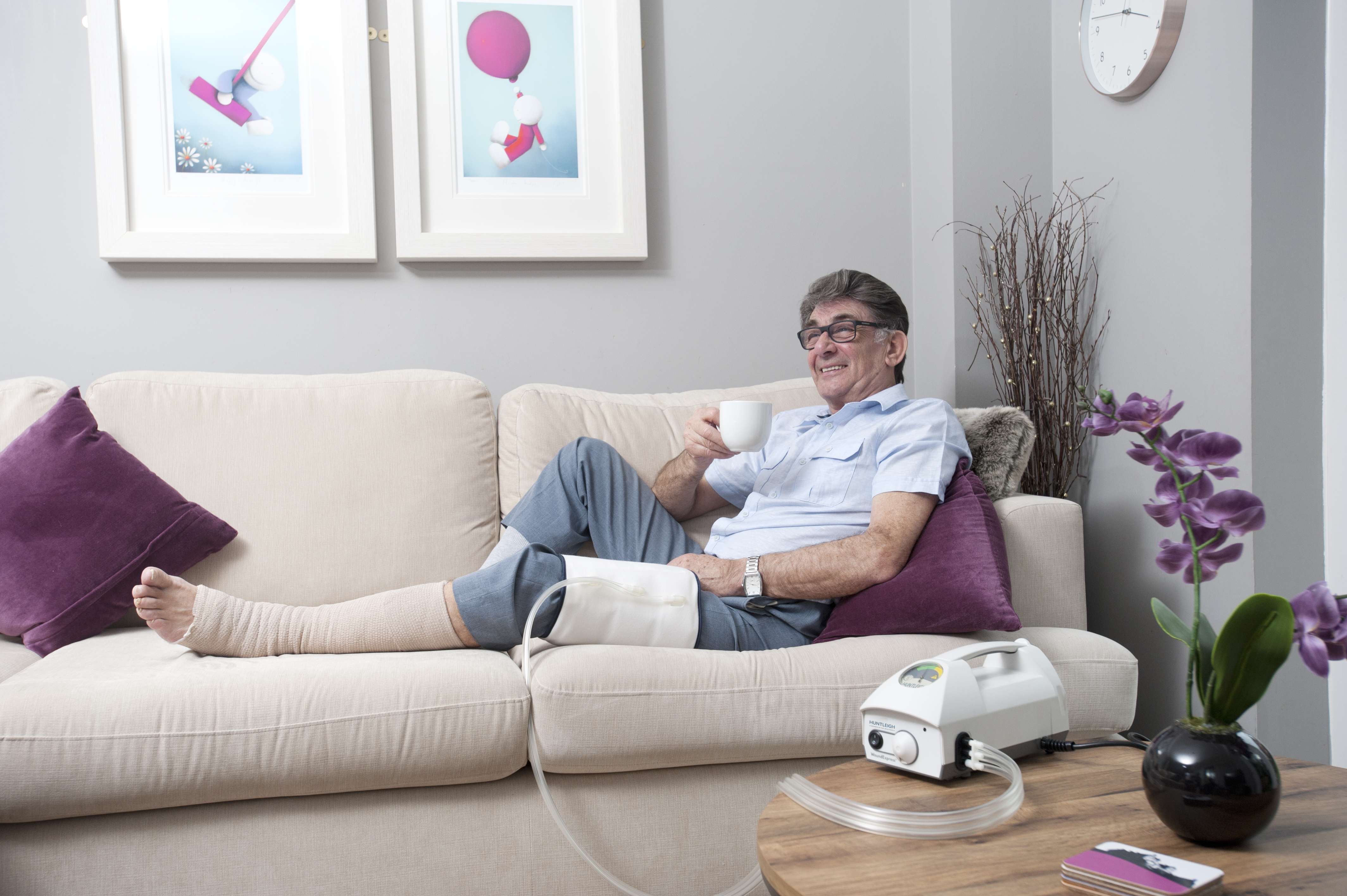 This study aims to evaluate a wound healing device to determine its impact on chronic non-healing wounds, specifically venous leg ulcers.  Huntleigh Healthcare Ltd has developed an innovative intermittent pneumatic compression (IPC) device (WoundExpress™) which applies compression to the thigh of the afflicted leg (proximal compression), away from the actual leg ulcer sites which are situated below the knee.  Smaller pilot studies have shown the utility of the device in conjunction with standard wound care. 
The impact of an improved treatment regime for non-healing chronic wounds cannot be underestimated.  The increasing frequency of chronic wounds is recognised as a growing healthcare issue globally as the prevalence of non-healing wounds is increasing due to an aging population and a rise in the incidence of diabetes and obesity.  
The estimated cost of wound treatment per annum for chronic wounds in the UK is £2-3 billion (3-5% of the NHS spend).  The NHS manages an estimated 278,000 venous leg ulcers (VLUs) every year, of which 47% (130,660), do not heal within 12 months. These wounds are both painful and uncomfortable for the patient and expensive for health authorities as community nurse visits are time consuming and contribute towards a large part of the cost.
To determine the impact of this treatment on chronic venous leg ulcers, a large-scale Randomised Control Trial (RCT) has now begun recruiting patients and will look at whether the new method provides added benefit when used with existing standard treatments.  It will operate across 4 countries with up to 10 sites across UK and Europe to assess the clinical evidence in support of the WoundExpress™ device.
It is a project that has strong Welsh roots. The Huntleigh team who make the device and own the Intellectual Property associated with WoundExpress™ is based in Cardiff and the clinical team from the Welsh Wound Innovation Centre are based in Llantrisant. The academic partners are based at Cardiff University, and there are now centres recruiting patients to the clinical study from multiple European countries.
Dr Jane Davies, Clinical Support Manager at Huntleigh Healthcare Ltd said:
"As a company, we very much value the opportunity to collaborate with our esteemed colleagues at Accelerate, Cardiff University and WWIC. Their combined expertise and assistance is invaluable as we work together on this important research project with the aim of improving the lives of those who suffer from lower leg ulceration."
Professor Keith Harding, Clinical Professor, School of Medicine, Cardiff University said:
"The development of a novel method of assisting healing of many leg wounds is an exciting prospect to enable patients to heal their wounds faster and with much less pain and discomfort.

This is an example of how the Accelerate programme can undertake challenging and potentially game changing work in an important aspect of clinical care."
Read about other projects on the Clinical Innovation Accelerator webpage.