Digital Health Ecosystem Wales to host Data and API winter event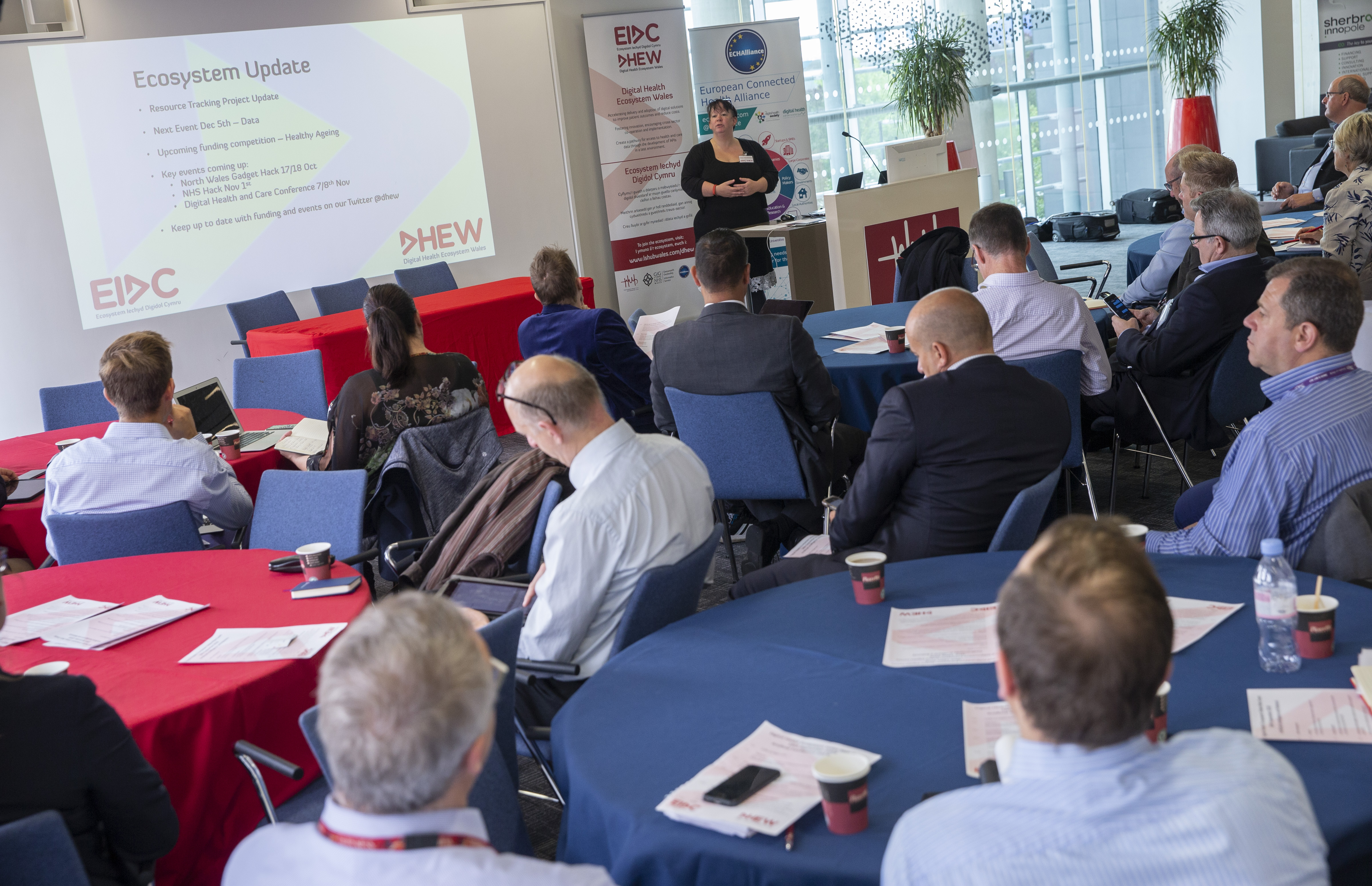 Digital Health Ecosystem Wales is hosting it's winter event on Wednesday 5th December at the Life Sciences Hub Wales, Cardiff Bay. The event focusses on how data driven solutions can improve patients' outcomes and help design better services
The day will be split into three parts. The morning session will highlight key data projects happening within NHS Wales such as Dr Doctor, Patient Knows Best and Here as well as highlighting a new Resource Tracking pilot taking place in Cwm Taf UHB. NHS Wales Informatics Service (NWIS) will present on the National Data Resource and the opportunities for better decision making that will be created by this new vital project.  
The afternoon will focus on the Ecosystem's API programme. We will be holding a workshop to get input from clinicians, informatics and industry on what APIs the Ecosystem should be developing in 2019-20. In addition there will be a technical session to demonstrate the API platform which is already in place. 
The day will also feature an emergency department triage challenge. The Poeth team are developing a new decision tool that will help track the best possible response, or pathway, for a patient's presenting condition. This framework will not only track patients but also to measure the demand in an ED in real time, calculate levels of operational escalation and inform strategic development of emergency services nationally. The Poeth team are keen to discuss their challenge with industry and there is a potential commercial opportunity available. 
The programme will also release the first in a series of publications: 'Artificial Intelligence, Machine Learning and Robotics' based on the Autumn event, which looked at ground-breaking health and care innovations currently taking place with health across Wales and Europe using Artificial Intelligence and Robotics. 
The Life Sciences Hub Wales are pleased to be hosting the DHEW event. We believe strongly in developing a network of innovators and organisations with innovative digital solutions with the NHS in Wales as a significant step to improving the health and wealth of the people of Wales.
The event will be chaired by Helen Thomas, Director of Information at NWIS, and will include speakers from Industry, Academia and the NHS, including:
Paul Howells, NWIS

Sarah Wright – Patients Know Best

Hamish Laing – Professor of Enhanced Innovation, Engagement and Outcomes at Swansea University

Nikki Ellery and Matt Arnold, Abertawe Bro Morgannwg University Health Board

Gareth Williams, Lead Applications design Architect, NHS Wales Informatics Service

Rob Salter – Specialist Healthcare Scientist, Cwm Taf University Health Board

Sam Horwill – Practice Unbound

Dr Jonathan Serjeant, Cofounder and Director of Creative Partnerships, Here
Helen Northmore, Programme Manager of the DHEW programme, said:
"I am keen that the Digital Health Ecosystem Wales events kickstart important conversations such as how data can be used to improve patient experience and drive efficiencies within healthcare. I'm looking forward to working with our programme partners, NWIS, to get insight and user feedback on our API platform. NWIS. Bringing partners in on the discussion around future API platform development will be key in developing new and innovative digital health solutions. Finally I am excited to see a new challenge being issued by the Poeth team, a potential commercial opportunity to develop new tools to improve triage in Emergency Departments – it's a packed day"
Places are still available so please register for free today.
The event will commence at 9am until 4pm with registration and coffee.
For more information, please visit the DHEW webpage or contact: helen.northmore@lshubwales.com