In the second 'Healthy Thinking' podcast from Life Sciences Hub Wales, Professor Mark Drakeford AM - First Minister of the Welsh Government in Wales - talks about his plans to ensure innovation plays an integral part in the Welsh economy and health and care service provision.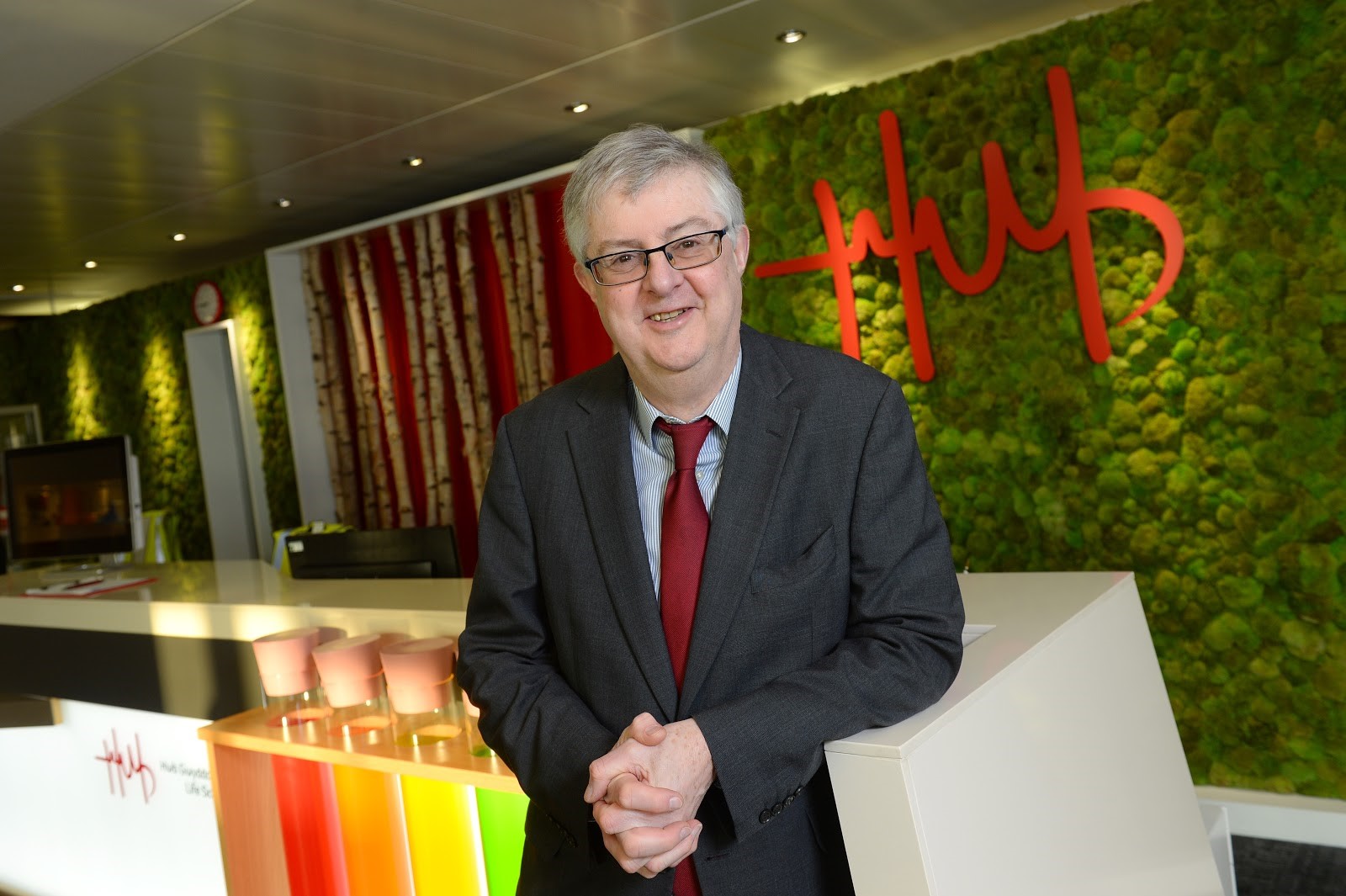 The First Minister emphasised the importance of innovation in helping to fight inequality: "We know that there are people who fail to get their needs attended to who don't speak up on their own behalf, whereas other people who are more resourced, better informed, somehow better equipped they get in early they get the treatment that they need.
"Where we can use innovation to erode those inequalities then that innovation will have offered us not just a way of improving healthcare, but it will have helped us on the journey to a more equal Wales."
Professor Drakeford left academia for a career in politics, rising through the ranks of the Labour Party to rise to Welsh Government cabinet as Minister for Health and Social Services and the Finance Minister. In December 2018, Professor Mark Drakeford became First Minister of Wales.
He also talks to Professor Sir Mansel Aylward about embracing artificial intelligence: "If we deploy artificial intelligence in the way that we would want to deploy it, it will be a liberating experience. It will free people up to do many other jobs that only human beings can do. And if we find the right way of doing this, we will find that artificial intelligence is another one of those big steps forward in creating this sort of society we want to do."
Our Welsh language sister podcast, 'Syniadau Iach' features comment, response and insight on the First Minister's interview by Siôn Charles, Deputy Director of the Bevan Commission and Elin Haf Davies, an innovator who runs her own company, Aperito. 
Siôn Charles shared his views, having worked in the field of health care innovation for several years: "I think there comes a point with the problems we're facing now that doing the same thing generally, a bit quicker or a bit safer, or something similar, won't tackle the challenge in its entirety. And I think that's where the opportunity for innovation starts. To change what we do".
Elin spent much of her time as a paediatric nurse caring for children with rare diseases. Having felt that the methods of monitoring the patients were ineffective, Elin explored the possibility of remote monitoring of patients in real time and established a company to realise this idea.
But it is not just technology that can help Welsh patients. Elin said, "The most innovative thing that we can do is to pull out of the system of practices that are no longer working."
The 'Healthy Thinking' podcast hears from key innovators, leaders and influencers who demonstrate commitment to transforming health and social care services through the implementation of innovative solutions.
Professor Sir Mansel Aylward, Chair of Life Sciences Hub Wales, said: "This new podcast will enable us to share the discussions we are having with senior leaders and innovators, not only in Wales but across the UK and internationally. It is a great opportunity to spark thinking and address innovation adoption in health and social care across Wales."
You can hear the interview with the First Minister on 'Healthy Thinking' here and Sion Charles and Elin Haf Davies responding to the interview on 'Syniadau Iach' here.