Life Sciences Hub Wales invites NHS Wales to collaborate as innovation partner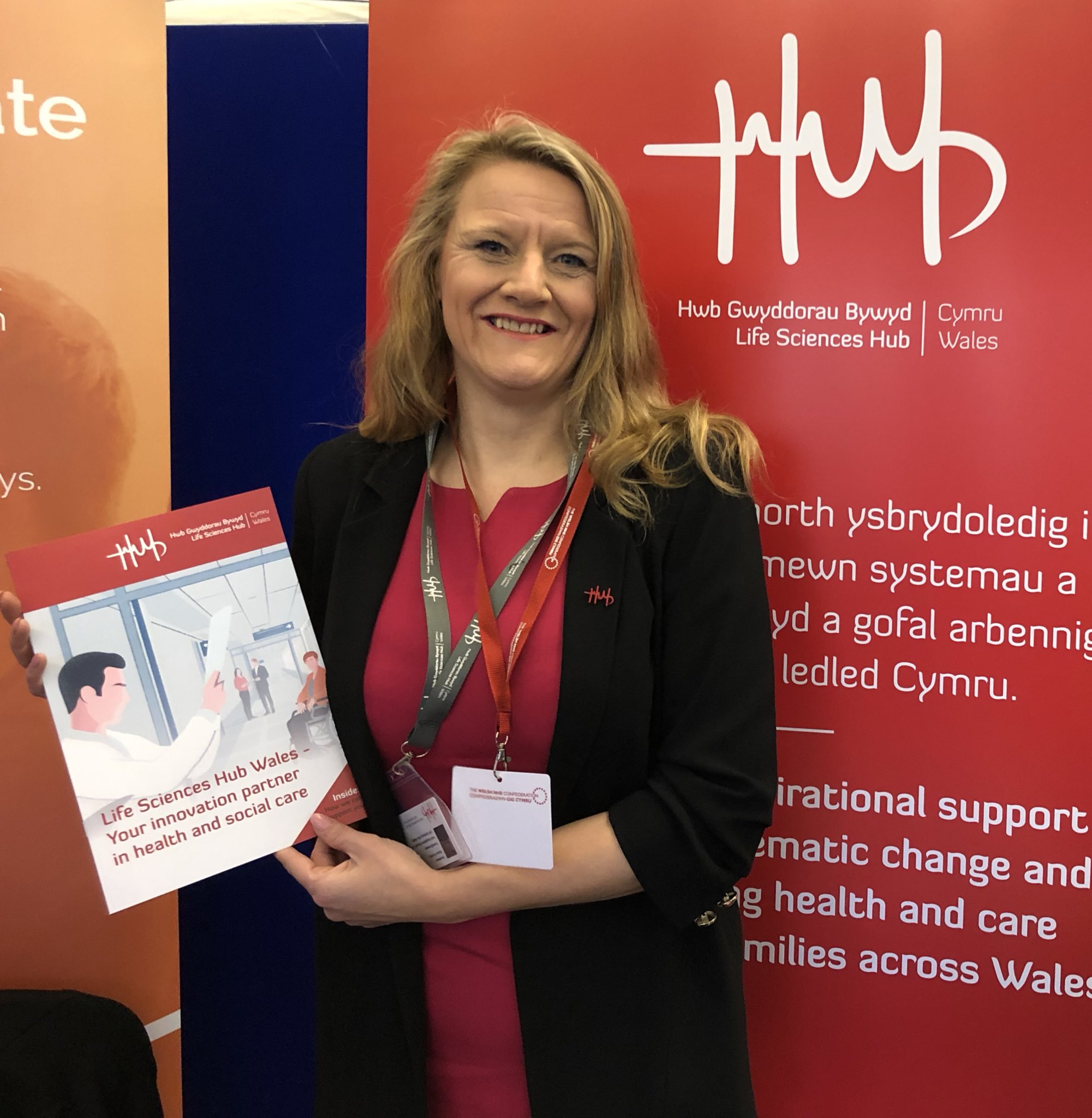 Life Sciences Hub Wales has outlines its support to health and social care colleagues as an innovation partner, working with services to drives cutting edge solutions for improved services and better health outcomes for the people of Wales.
Under unsustainable pressure, health and care innovation has never been so important. Working together with our health and social care services, we will work at pace to identify, develop and scale up innovation that we know works, so that our health and care sector becomes proactive, sustainable and resilient.
We know that effective innovation will help us to prevent ill health for longer, to predict health conditions more quickly, enabling earlier detection and help us develop new and improved treatment methods.
Life Sciences Hub Wales attended this year's Welsh NHS Confederation Conference on 6th February 2019 in Cardiff and connected widely with professionals from the health and social care sector to begin in activate and take this forward.
This year's conference theme was on building healthier communities and focused on working with partners to deliver seamless services. The theme aligned with our key strategic aims, and we invited Sir Sam Everington as key note speaker for the afternoon plenary session. Sir Sam shared his experience and learnings from his delivery of social prescribing, and how this innovative practice has positively impacted on the lives of patients.
Dee Pucket, Head of Health and Care Engagement at LSHW said:
"I am delighted and thrilled to have engaged further with our partners in the health and care sector in Wales at this year's Welsh NHS Confederation Conference. The Life Sciences Hub Wales is uniquely placed to support health and industry to drive innovation and accelerate change across Wales which will lead to healthier communities".

"Our role as innovation partner to the NHS will be to work in partnership with health to identify and overcome barriers, deliver and drive innovation a scale and pace across Wales. Which will in turn, deliver huge benefits for the citizens right across Wales through seamless services that will build healthy communities."
At the event, we also showcased our Accelerate programme with an interactive workshop. Delivered in partnership with Swansea University, Cardiff University and University of Wales Trinity St David, the programme aims to speed up the adoption of innovative health solutions across our health services.