The Association for the British Pharmaceutical Industry (ABPI) Cymru Wales has partnered with the Welsh NHS Confederation to launch a new toolkit to promote the pharmaceutical industry and NHS Wales working together for patients.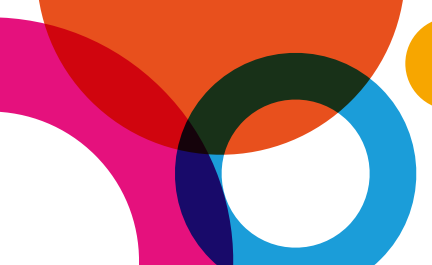 The toolkit, which was launched at the Welsh NHS Confederation Annual Conference and Exhibition, will work jointly to benefit patients, the NHS and the pharmaceutical companies involved.
These new 'triple-win' measures provide potential benefits for the three parties involved. For patients, these span to getting care closer to home, better information and experience of the healthcare system and fewer hospital admissions.
For NHS Wales, it gives the potential of higher quality care, lower hospital admissions and better use of resources thanks to services configured around patient needs.
Industry partners could benefit from an increase in the appropriate use of medicines aligned to local or national guidance, a better understanding of challenges faced by the NHS and faster implementation of NHS policy.
Darren Hughes, Director of the Welsh NHS Confederation, said:
"Our Annual Conference, Working Together Towards A Healthier Wales, brings leaders from all aspects of health and social care together to drive forward improvements in how we work together.

"The Conference is the perfect time to launch this initiative to support joint-working between the pharmaceutical industry and the NHS in Wales."

"This toolkit will help to deliver on the aims set out in the Welsh Government's long-term plan for health and social care, A Healthier Wales, bringing care closer to home and fewer hospital admissions.

"We also believe this toolkit will help to provide higher quality care and better health outcomes for patients."
Launching the guidance, Dr Rick Greville, Director ABPI Cymru Wales, said:
"When the industry and NHS work together, the benefits are significant for all concerned – higher quality care, lower hospital admissions and more appropriate use of medicines. We want to help more people in Wales benefit from this triple win.

"That's why we're delighted to launch this toolkit at the Welsh NHS Confederation's Conference.

"I hope this guidance will give people in companies and the NHS the confidence to work together in new ways, and kickstart many successful new joint working projects."
Joint working is already set to bring benefits to patients in Wales. In one project, Janssen - the pharmaceutical companies of Johnson & Johnson, the Welsh Government, NHS Wales and Myeloma UK have partnered to co-create an 'All Wales Haematological Malignancy Data Solution'. This will capture real world evidence to help deliver improved outcomes for patients with myeloma, while facilitating a value-based healthcare environment.
Gaëtan Leblay, Managing Director, Janssen UK & Ireland, said:
"At Janssen, we are always looking for opportunities to build partnerships that can make a difference to patient's lives and the Haem Base Cymru initiative is a really strong example of this." 

"Through our collaboration with NHS Wales, Welsh Government and patient organisations, we have together created a data solution that will help to identify the treatments, interventions and pathways that deliver the best outcomes for cancer patients in Wales."
The toolkit can be found here.