A pioneering programme that speeds up the translation of ideas into new products and services to improve health and care, is now open for applications.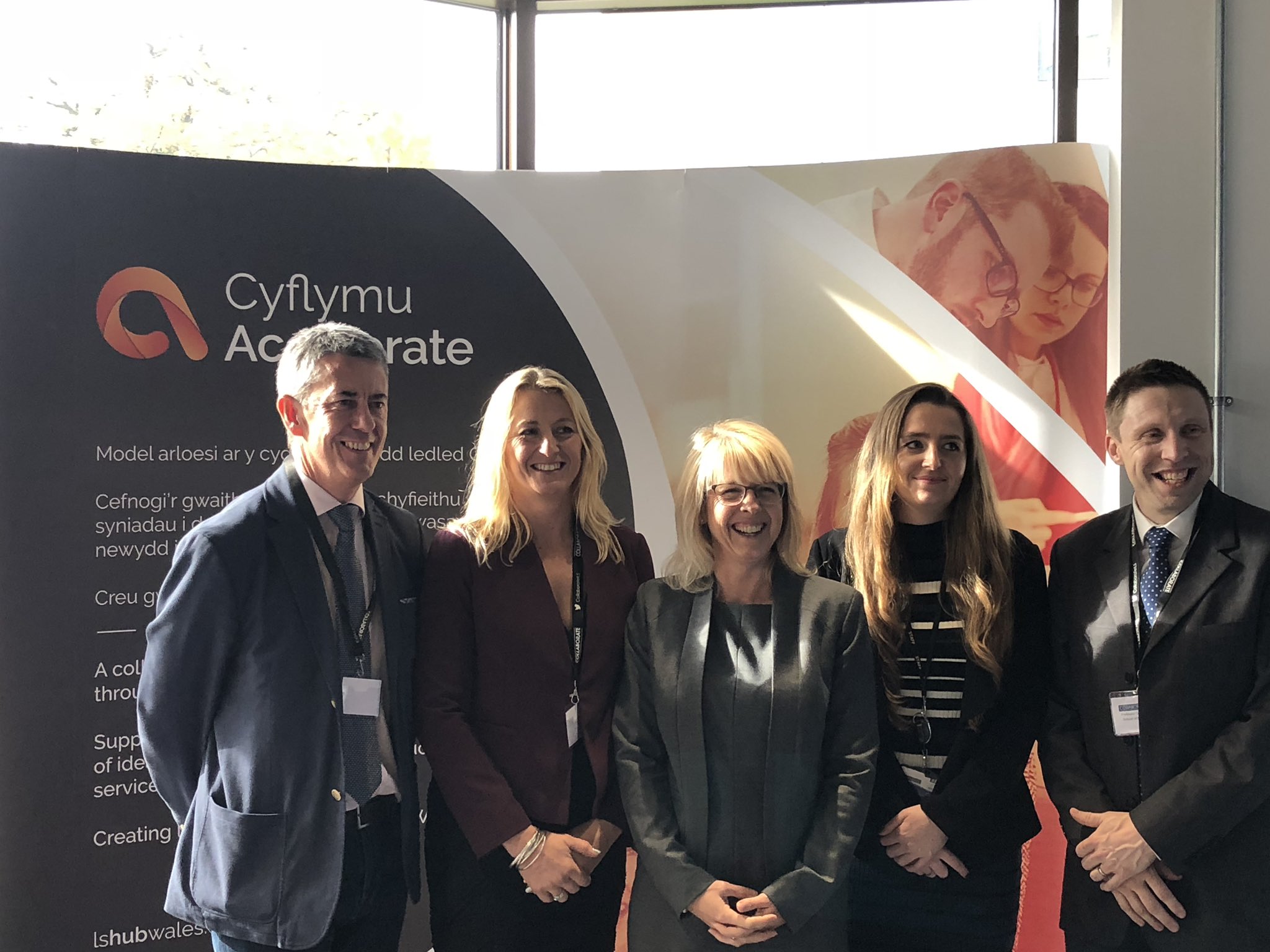 The Accelerate programme is inviting proposals for innovative solutions to improve health and care from across NHS Wales, the Life Sciences industry and academia.
The programme is led by Life Sciences Hub Wales in collaboration with Cardiff University, Swansea University and the University of Wales Trinity Saint David.
The £24m programme, jointly funded by the European Regional Development Fund, Welsh Government, universities and health boards, aims to help accelerate the development and adoption of new technology, products and services into health and care services in Wales.
The programme will be engaging widely across NHS Wales as both a source and beneficiary of innovation. It involves a collaborative model, a living laboratory and a managed pipeline responsive to clinical need and economic opportunity.
It is hoped that the programme will lead to effective efficiencies and improvements to health and care services, and also lead to lasting economic benefit across Wales.
Vaughan Gething AM, Cabinet Secretary for Health and Social Services in Welsh Government, said: "Developing innovative new ways to prevent, treat and cure illness and disease is a vital part of the Welsh Government's vision for the future of the NHS in Wales. The Accelerate programme and new health innovations centres fund will help develop new ideas for health products and services more quickly for use in our NHS and across the world."
The call for applications of ideas and solutions is being announced at two major conferences in Wales this week.
On Wednesday 17 October, Life Sciences Hub Wales will be leading the Innovation Zone at Swansea University's Collaborate 2018. Workshops and presentation at the conference will bring project leads together from each of Accelerate's partner organisations to discuss their contribution and also their support for future pipeline projects.
On Thursday 18 October, a workshop on 'Inspiring Healthcare Innovation' at the MediWales NHS Connects conference in Wrexham will provide an overview of the Accelerate programme.
Gareth Davies, Head of Accelerate, said: "Accelerate is an excellent opportunity for industry, academia and the health service to turn ideas into ground-breaking innovation. In turn, these can create new products and services, which benefit the health services and patients, creating new jobs and investments across Wales."
For further details visit the Accelerate webpages.