Life Sciences Hub Wales is delighted to be the official Health Innovation Partner at this year's event.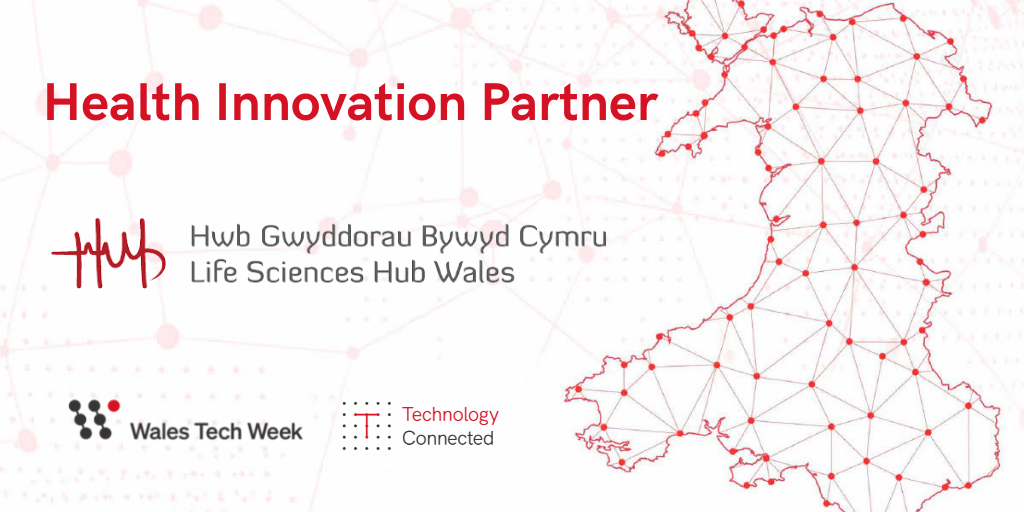 Wales Tech Week  is returning for its second year of celebrating the nation's innovative technology sector. Running from 21 to 25 June, the free event is a global platform to bring the technology innovation ecosystem together and understand how it can navigate important challenges and opportunities impacting the community. 
Organisers Technology Connected have created an extensive itinerary that includes a diverse range of distinguished speaking in plenaries and roundtables, a suite of leading organisations exhibiting, and dedicated networking slots. The programme covers a range of trending and impactful topics relevant to innovators working across technology innovation, including healthcare, environmental sciences and manufacturing. 
Life Sciences Hub Wales has partnered with Wales Tech Week as the official Health Innovation Partner. Our collaborative programme on the first day, Monday 21 June, focusses on health with leading speakers including:
Dr Andrew Rickman (CEO of Photonics) discussing the opportunity for photonics in Healthcare and taking precision medicine into clinical practice;
Professor Vincent Dion (Professor of Dementia Research Institute at Cardiff University) exploring the translational neurosciences cluster and how we can develop more effective treatments for people with neurological and mental health disorders; and
Professor Steve Conlan (Head of Enterprise and Innovation, Swansea University) talking about harnessing the potential of genomics and diagnostics to improve health, wellbeing and prosperity.
Cari-Anne Quinn, CEO, Life Sciences Hub Wales quote:
"Wales Tech Week provides an excellent platform for our colleagues across health and industry to celebrate, network and collaborate on past and future projects. Life Sciences Hub Wales is delighted to support this event. We can't wait for it to showcase the best of the thriving technology innovation for Health and Social Care and focus on how the community can come together to deliver tech solutions.

It not only supports our focus on digital transformation across health and social care, but it also provides a platform to network and develop long term sustainable partnerships."