An innovative digital pilot project launched by the pharmacy team at Wrexham Maelor hospital is helping to identify life threatening kidney conditions and save patient lives.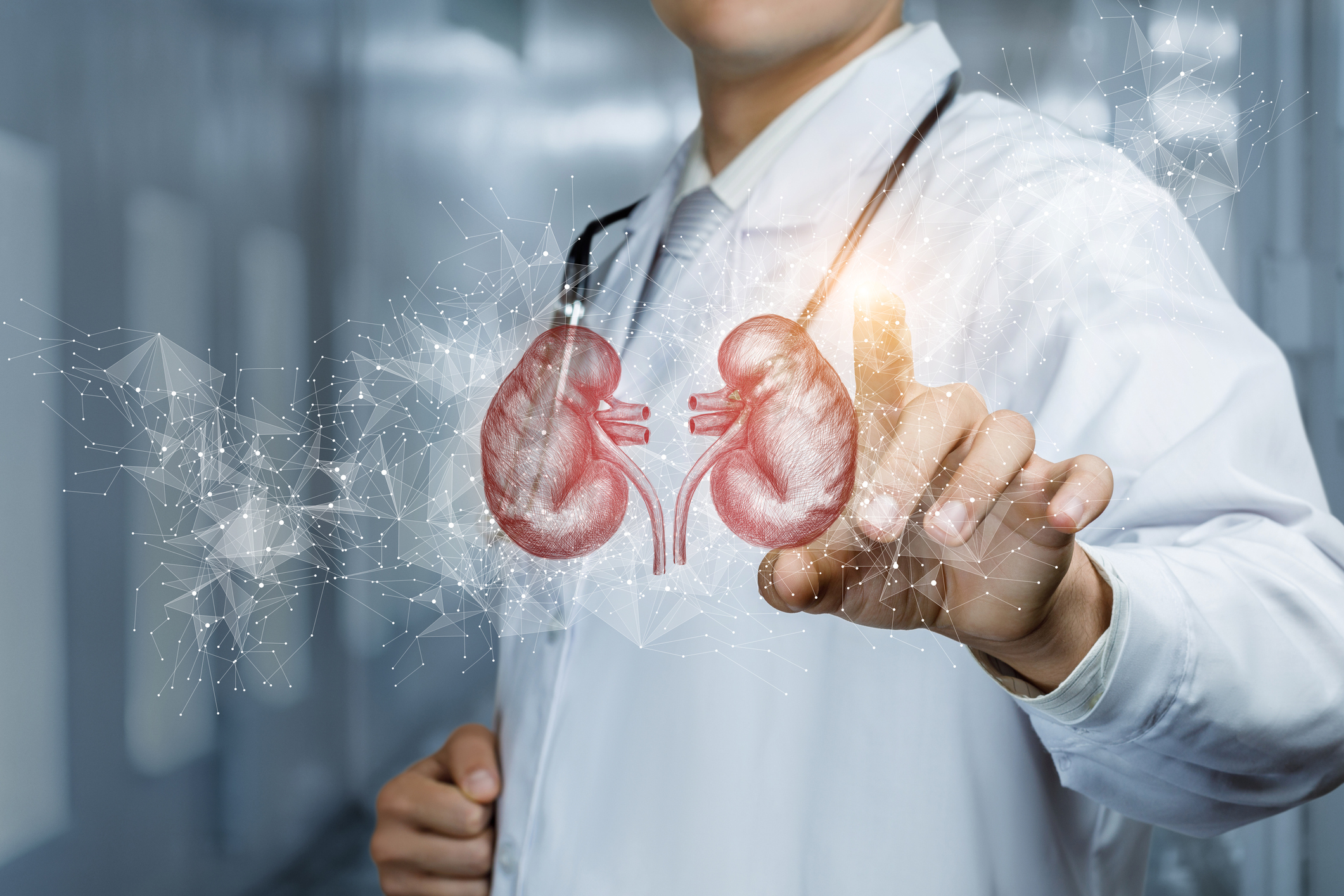 The challenge 
Over the winter period of 2021, Wrexham Maelor Hospital, a large district general hospital within Betsi Cadwaladr University Health Board, was experiencing a high number of patients presenting with an Acute Kidney Injury (AKI) at its emergency department.  
Ranging from minor loss of kidney function to complete kidney failure, AKI is a common but potentially serious problem which requires prompt diagnosis and treatment. The condition is associated with high mortality rates, with more than a fifth of patients dying during their hospital admission and the remainder at risk of developing chronic kidney disease and requiring longer hospital stays. 
Early detection is crucial to prevent serious complications and improving the outcomes for patients with an AKI. Patients need to be quickly identified and assessed by a pharmacist, who will review their medications and reduce or stop any that can worsen the problem, such as nephrotoxic drugs which are harmful to the kidneys.  
However, as an extremely busy emergency department, which was suffering from winter pressures, a shortage of beds and reduced staff at the time, Wrexham Maelor's A&E was seeing delays in patients receiving pharmacist intervention and medical attention.  
Without a system in place to easily identify those suffering from an AKI, pharmacists at the hospital were having to navigate their way around the emergency department reading individual patient reports to establish which patients needed attention the most. With more than 80 patients' details to go through, it was not possible to see all patients in a day, adding delays to them being seen. 
The solution 
With no additional resources available to help ease pressures, Sheila Doyle, lead pharmacist at Wrexham Maelor's emergency department, wanted to find a way for pharmacists to filter out potential AKI patients using blood results. She was made aware of the Information Reporting Intelligence System (IRIS) software which, when linked with patient blood results from across Wales, allows users to filter them using various diagnostic markers.  
Sheila decided to trial the use of IRIS to sort blood results by those that showed AKI indicators, enabling the team to see all AKI patients admitted to the hospital's A&E in real-time.  
Use of this system alongside Symphony, the electronic patient management system used in emergency departments, allowed pharmacists to generate daily e-reports to locate AKI patients for prompt pharmacist review. This meant that they could easily know who needed to be seen as a priority each day, allowing potentially harmful medicines to be quickly reviewed and withheld. 
The outcomes 
The pilot study resulted in significant patient safety benefits in an overstretched and under-resourced emergency department. Use of the IRIS software ensured AKI patients received timely treatment, reducing medication related harm for a diagnosis associated with high rates of preventable morbidity. 
During the 19 day pilot, 50 patients were reviewed by pharmacists, with 74% of them requiring pharmacist intervention to prevent AKI medication related damage. A total of 46 interventions were required, which included stopping the use of 35 nephrotoxins that could otherwise have led to harm. The trial also enabled pharmacists to detect AKI in cases where it had been previously missed or not yet diagnosed, further improving patient experiences while releasing overstretched medics to work on other requirements. 
Substantial cost savings were also made through the pilot thanks to the reduced hospital stays required by patients as a result of rapid medication optimisation. The average cost avoidance for just one day was estimated at £4,803, which could be reinvested into NHS budgets. At the same time, the shorter hospital stays helped to free up much needed beds for patients with other needs.  
Sheila said:
"Prior to this project, pharmacists did not have access to the IRIS software so there was limited awareness about its functionality and its ability to produce AKI reports. Using this tool has transformed the timeliness of treatment we provide for AKI patients.  

"Previously, it could take two to three days for them to be assessed by a pharmacist, but this technology means that they can now be seen within 24 hours. This pilot shows how adopting IT and digitalisation can significantly increase the care we provide to patients through easy identification and prioritisation." 
Following the success of the pilot, BCUHB now hopes to scale up the use of IRIS software beyond emergency departments to other wards across Wrexham. Once fully developed, the plan is for the technology to be implemented across the health board and get other clinicians involved. 
Sheila added:
"Our pilot has highlighted the scope for the NHS to reduce both expenditure and medication related harm by harnessing the skills of pharmacists. This form of IRIS prioritisation by pharmacists has the potential to be rolled out nationally. It could be utilised by pharmacists in daily practice and could be expanded to include other high-risk conditions such as sepsis. There is a huge opportunity to scale up across BCUHB and indeed Wales where many more patients could benefit." 
Find out more
For more information on the project, contact Medical Lead Pharmacist, Sheila Doyle: sheila.doyle@wales.nhs.uk