Univarsity are an award-winning digital startup that has created a platform that aims to break down the barrier's students face when searching, joining, and interacting with sports at university, all with the aim of increasing sports participation and engagement, and improving the health and wellbeing of students.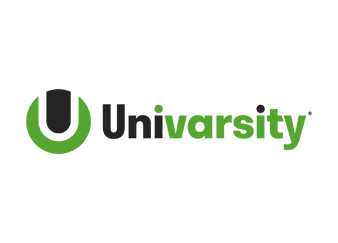 The platform uses behavioural analytics and social engineering machine learning algorithms to help students connect with like-minded students and recommends new sports. 
Sports inclusion and engagement at university 
Their own personal experiences with sports inclusion and engagement at university led Univarsity to talking with students, sports society leaders, and heads of sports, and they found that the university sports industry is lacking a single, central, officially recognised go-to platform that facilitates joining, taking part and management of organised sport at university. 
Univarsity and the Healthcare Technology Centre (HTC) collaborated to develop a greater understanding of factors influencing sports inclusion and participation. 
HTC worked with Univarsity to co-develop a series of questionnaires, surveys and workshops to gather data that developed a greater understanding of factors that influence sports inclusion. The data that was collected will help shape the development of their product which will go on to play a big part in the future of student sport, health, and wellbeing not just in Swansea, but across Wales and the UK. 
Sam Court - Co-founder, Univarsity said:
"The Healthcare Technology Centre and Accelerate are great resources not only for the network of amazing people, but to help individuals and businesses look at the big picture of what can be achieved individually and as a company." 

This, combined with a realistic approach of identifying the short-term steps needed to gain traction and a clear route market is what makes the programme a valuable resource. 

Accelerate gives businesses like Univarsity the tools to grow from an idea to an established business. Without these opportunities, businesses face being left behind - unable to access the market that they are seeking to benefit." 
For more information visit: www.univarsity.com
This project is part of the Accelerate programme which is part-funded by the European Regional Development fund, through Welsh Government.