Project Duration: 8 months
Partners: HexTransforma Healthcare and Cardiff University.
Project Aim: To develop and test the Physiotherapy Intelligent Virtual Reality System (PIVRS) as a Virtual Reality-based physiotherapy platform.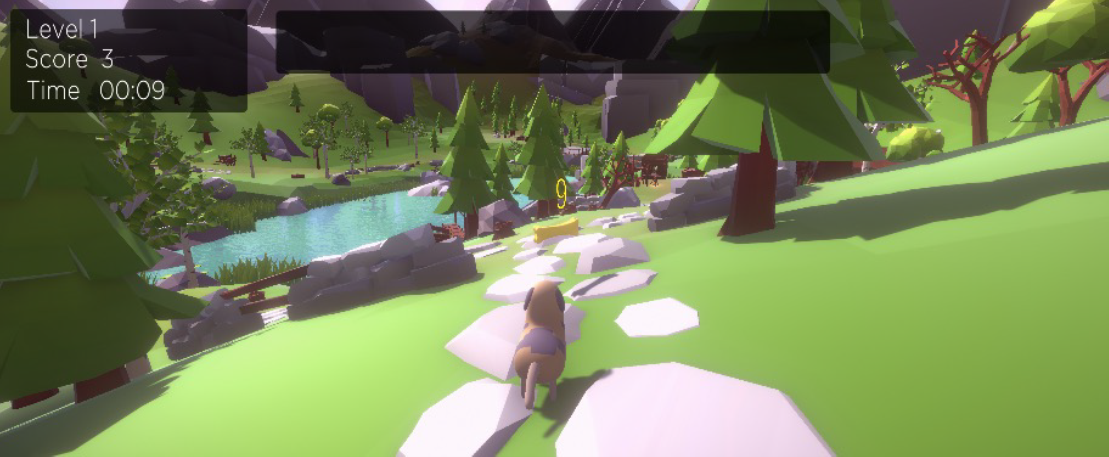 Overview
Around 3 in 10 people in the UK are living with a musculoskeletal condition. Physiotherapists work closely with this patient group to help them manage pain, address dysfunction and work towards functional outcomes.
New technology is having an increasing role in many aspects of our everyday lives. Therefore, there is potential to explore the role of new technologies in supporting physiotherapists and their patients. This could be an opportunity to advance the use of more objective measures, and to enhance patient engagement.
NHS services have been struggling to keep pace with the growing numbers of people consulting health professionals, and the COVID pandemic has exacerbated things. This increase in demand has reinforced the need for more digital solutions to be used in assessing and monitoring patients; particularly in settings such as the home. This approach can also give patient's more control over their own rehabilitation, with the process of gamifying exercises making them more fun and increasing engagement.
This collaborative project between HexTransforma Healthcare and Cardiff University will focus on developing a novel Physiotherapy Intelligent Virtual Reality System (PIVRS) using affordable wearable and remote technology to allow for real-time monitoring of patients.
Virtual reality allows the game to be personalised to the individual's rehabilitation targets including improving balance, fitness, range of joint motion and/or strength. Wearable technology can then provide real-time feedback on performance, so patients know how they are progressing and how to improve.
Multiple levels of difficulty within a game means that an individual can progress depending on their performance. The intelligent virtual reality rehabilitation system provides an interactive rehabilitation tool that is tailored to the individual.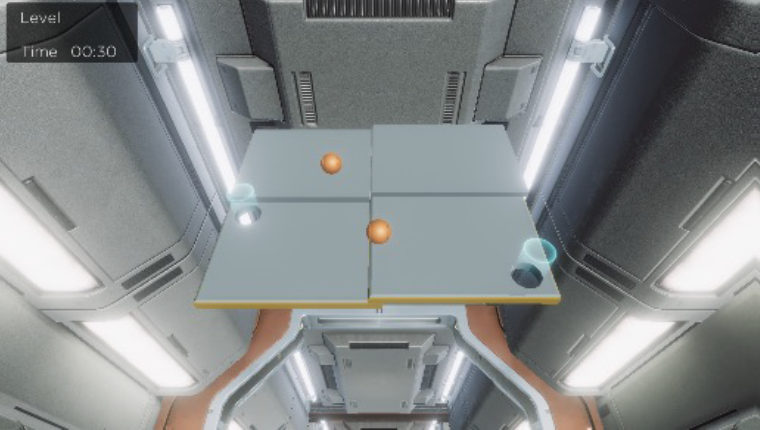 Weighting shifting exercise scenario
Accelerate is supporting the delivery of this project through Cardiff University's academic and clinical expertise, alongside the provision of project management and support for a research associate. HexTransforma Healthcare are contributing their industrial expertise in digital healthcare innovation and will bring their experience in developing commercially viable solutions.
Expected Outcomes
Development of a prototype virtual rehabilitation system

Sensor integration with the software

Integration of biomechanics algorithms to calculate lower extremity joint kinematics

Development of 3D virtual rehabilitation scenarios

Case studies and peer-reviewed publications

Seeding of future work
Potential Future Outcomes
Potential to underpin the future development of the prototype system.

The development of a prototype is intended to seed future validation work.

Improved patient empowerment and engagement with rehabilitation.

Alignment with the priorities underpinning a Healthier

Wales, and the Well-being of Future Generations (Wales)

Future collaborative work between Cardiff University and HexTransforma Healthcare; using industrial, clinical and academic expertise to deliver digital healthcare advancements.

Potential for company growth and development in Wales through an expanding product portfolio.
To find out more about other projects at HexTransforma Healthcare visit their website.
This project is part of the Accelerate programme which is part-funded by the European Regional Development fund, through Welsh Government.