Hepatitis C is an infectious virus which particularly affects marginalised and vulnerable populations such as homeless people. It may have become more widespread during COVID-19. Untreated, hepatitis C can lead to cirrhosis, liver failure, and liver cancer. Testing and early intervention of this disease can help to reduce the occurrence within the population and reduce transmission.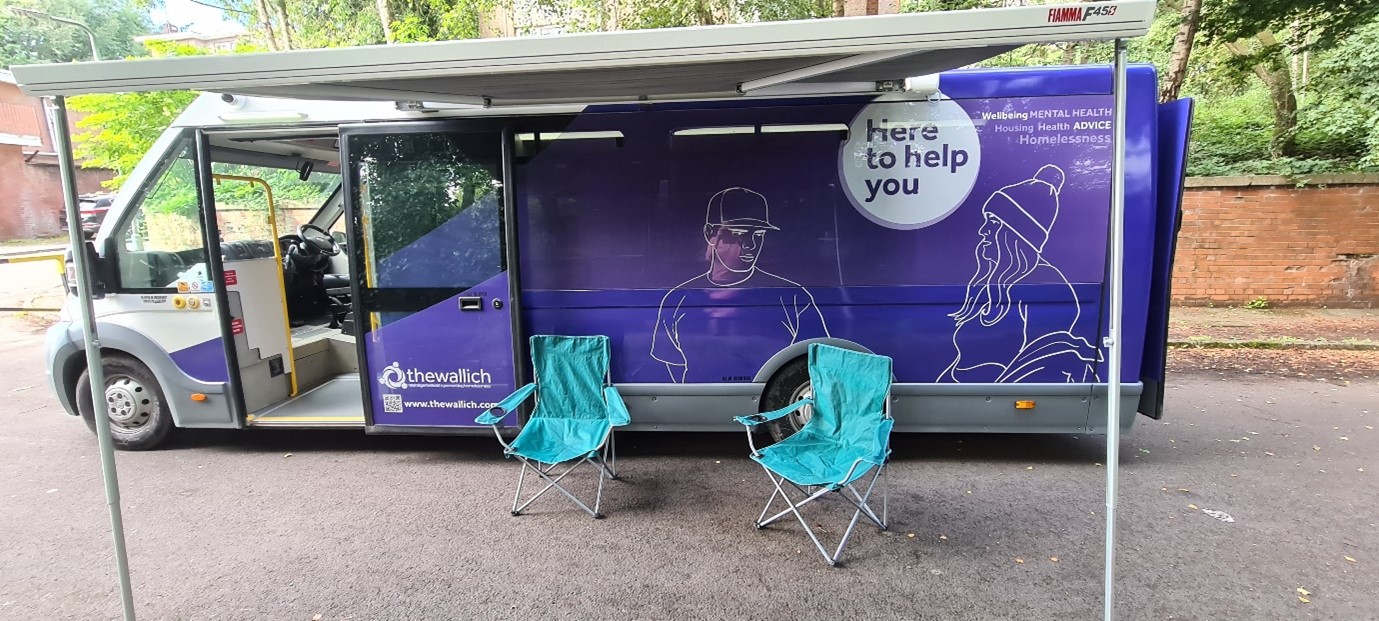 The innovativeness of this project stems from the use of routine antibody screening and rapid PCR testing which is hoped to drastically reduce the waiting time for individuals to receive their results and therefore promote effective engagement; this is combined with the use of The Wallich support vehicle which will allow for testing to be carried out closer to the at-risk populations.
Additionally, hepatitis C-positive patients will be promptly treated and advised about harm reduction to minimise the spread of the virus. This will also provide the Welsh government with an estimation of the current hepatitis C prevalence and improve patient engagement and availability for hepatitis C treatment.
Project support from start to finish
HTC assisted The Wallich and Swansea Bay University Health Board (SBUHB) with project design, document creation, analysing the data collected and providing a detailed final report.
Initial results show that the alternative form of testing reduces the average time between testing and receiving the results, this helps to provide information to affected individuals as well as quicker treatment times. These can then have knock-on effects of reduced infections as well as increased confidence in healthcare systems within at-risk populations.
The final report will assist both The Wallich and SBUHB produce business cases to help expand this form of healthcare, in turn the hope is that it will help organisations raise money so that they can implement similar practices in their healthcare settings.
Jason Nancurvis, Head of Mobile Operations at The Wallich, Wales's leading rough sleeping and homelessness charity:

"We're so pleased to be working with Swansea Bay University Health Board and Swansea University to help the people we support address problems with their health. Often when people experience homelessness, their physical and mental health can be harmed in the process. However, accessing healthcare and attending appointments in the traditional way may be difficult for them. That's why we developed our mobile operations team to go out to people, offering services on their terms, wherever they are.

"As well as providing housing and homelessness support, it's becoming more and more clear that when our vehicles go out and park up, people trust us and other professionals riding with us, to access support. Whether that's nurses, job coaches or homelessness support workers, taking support to the streets helps to reach more people. This was proven best during the COVID vaccine rollout we worked on, for example. We just know that working collaboratively out in the community to tackle peaks of blood-borne viruses will without a doubt also reduce harm to people experiencing homelessness."
James Plant, Hepatology and Blood Bourne Viruses Clinical Nurse Specialist, Swansea Bay University Local Health Board:

"It has been a privilege for us to be able to collaborate so closely with the team from The Wallich and to have these efforts supported by the HTC. Achieving elimination of hepatitis C from our communities requires innovation in health and social care and this project has allowed us to translate previous successes into novel practices to improve the health outcomes of the wider community. As an immediate result we've been able to engage homeless and vulnerable adults for curative therapy that may not otherwise have been able to secure access to such essential and deserved healthcare and we hope this could be a step to support this hard to reach community improve their health further."
For more information visit: www.thewallich.com
This project is part of the Accelerate programme which is part-funded by the European Regional Development fund, through Welsh Government.