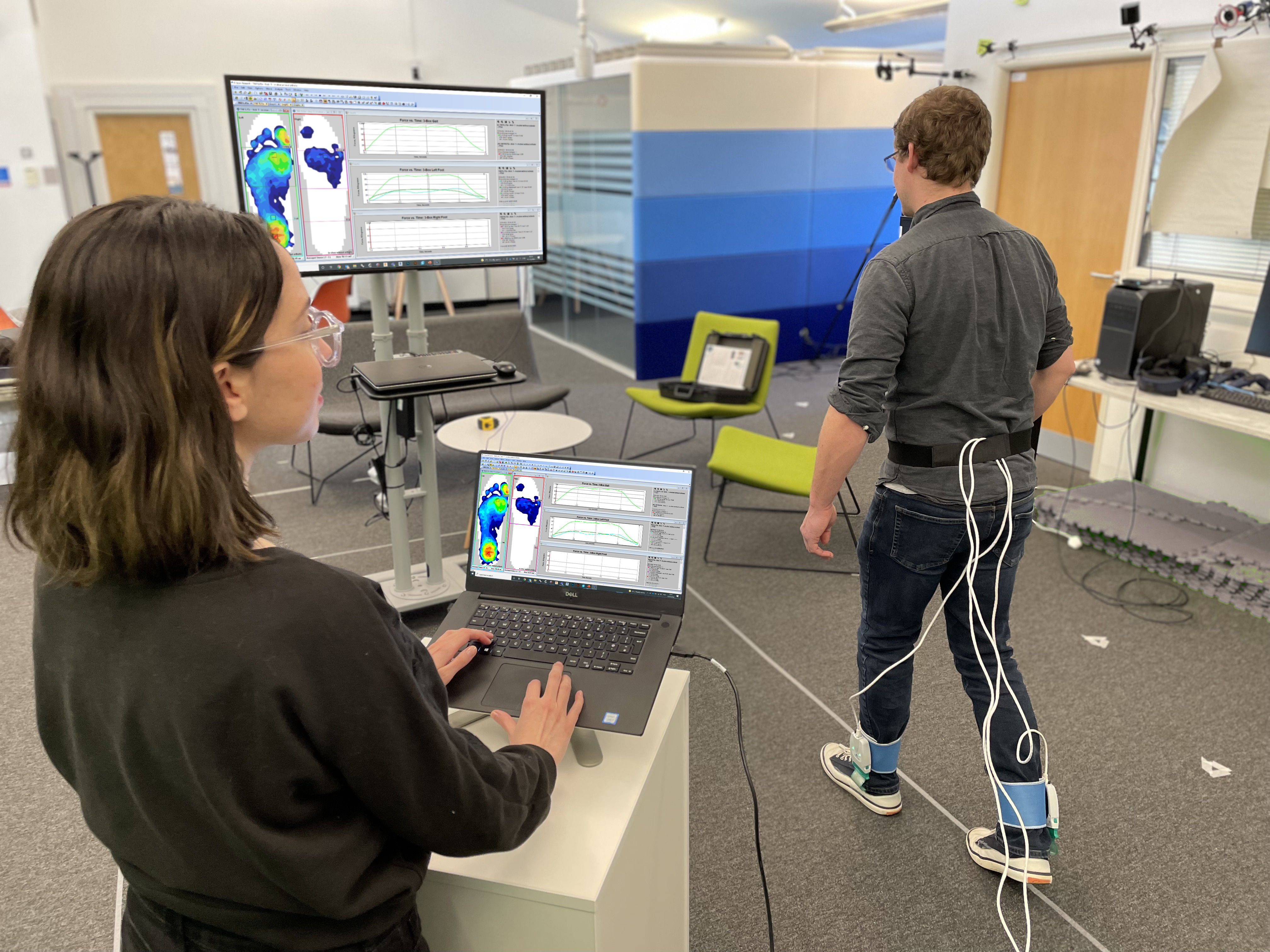 Project overview
The Orthopaedics Interactive Diagnosis project saw a collaboration between ATiC and Cardiff-based Foot and Ankle UK Ltd, Spire Cardiff Hospital, where Mr Anthony Perera is Consultant Orthopaedic Foot and Ankle Surgeon.
Mr Perera had been running telemedicine clinics for diabetic foot ulcer patients during lockdown due to Covid-19, which had been working extremely well. It was estimated that post-Covid, 30% of patients would continue to be assessed this way.
However, the barrier to effective implementation of remote clinics is the inability to examine patients, and support was required to help evaluate potential solutions and platforms which could address this fundamental issue.
The gold standard for the best level of care for patients suffering from a limb-threatening condition such as diabetic foot ulcers is the Multi-disciplinary Team (MDT), consisting of several different fields.
The project considered a platform proposal, which would not only improve the care of patients through an MDT approach, but also enable this to be done remotely with the application of technology.
The project evaluated and investigated current state-of-the-art methods and processes used by orthopaedic foot and ankle specialists. The project also ensured the understanding of the currently used clinic methods and helped group recommendations for further research and testing works related to the diagnosis, treatment, and continuous monitoring of patients that live with limb-threatening conditions.
Its aims were to increase the capacity of Foot and Ankle UK Ltd to design and make custom orthotics for patients; to develop a workflow using photogrammetry or other alternative emerging technologies; to expand the current diagnosis service for a more interactive and continuous treatment of pressure source issues; and to support Foot and Ankle UK Ltd to evaluate the user experience (UX) of the digital diagnostic platform with end users.
Expected outcomes
It is anticipated that these new services, developed through the Orthopaedics Interactive Diagnosis project, will allow a greater number of patients to be supported, and improve the turnaround time for the creation of custom orthotics.
Further information:
Bethan Evans
ATiC Project Officer, Marketing and Communications 
Assistive Technologies Innovation Centre (ATiC)
University of Wales Trinity Saint David (UWTSD)
Email: bethan.evans@uwtsd.ac.uk
This project is part of the Accelerate programme which is part-funded by the European Regional Development fund, through Welsh Government.