Bionema is a leading biopesticide technology developer. They create chemical-free pest management solutions for the horticulture, forestry, and turf and landscape sectors. The company has over 30 years' experience in the research, development, and commercialisation of biopesticides.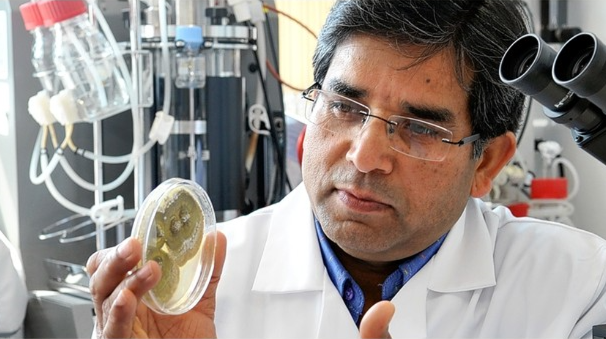 Pests and diseases cause billion-dollar crop damage globally. Toxic pesticides used for pest control have a detrimental impact on the environment and human health. Chemical pesticides are indiscriminate and can be lethal to non-target species including birds, fish, and beneficial insect pollinators.  
Natural alternatives to toxic chemicals 
Biocontrol agents such as nematodes, fungi and bacteria can be developed as natural alternatives to chemical pesticides without harming humans, the environment, or the ecosystem. Biological products are becoming an increasingly popular alternative to traditional pesticides, particularly when resistance emerges or when chemicals are removed from the market over safety concerns.  
In collaboration with Accelerate, Bionema will develop novel biopesticide solutions that will replace and reduce the use of toxic chemicals. 
Dr Minshad Ansari, CEO and Founder, Bionema Limited: 

"Bionema had the opportunity to collaborate with Accelerate Healthcare Technology Centre on a project that involved the identification of fungal strains by DNA sequencing.  

This work has had a tremendous impact on the company who is engaged in identifying unknown species of natural fungus, which now can be commercialised to reduce the use of toxic pesticides in agritech. 

Bionema is pleased to have received support from Accelerate and to have conducted a collaborative piece of work with such a reputed organisation such as Swansea University." 
Molecular characterisation of pheromones 
Bionema is now researching castor oil as a potential biopesticide, as it was found to attract sand flies. In this second collaboration between Bionema and the HTC they sought to characterise the castor oil using GC-MS techniques to discover the chemicals that contribute to its attractant properties, in order to develop a biopesticide that could be used to trap and/or exterminate sand flies to protect crops. 
For more information visit: www.bionema.com 
This project is part of the Accelerate programme which is part-funded by the European Regional Development fund, through Welsh Government.