Ceryx Medical has integrated scientific advances on the link between electrical signalling in the heart - that governs the susceptibility to arrhythmia - and respiratory rhythm generation in the brainstem to develop a revolutionary medical device.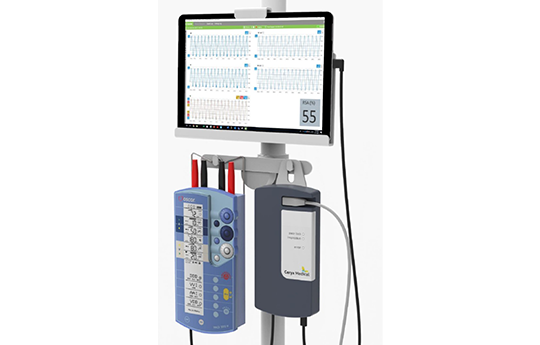 Heart failure is the world's most prevalent disease and, despite consuming 2% of the entire global healthcare budget, it remains a progressive, incurable condition. Treatments are sub-optimal and 50% of heart failure patients are dead within 5 years.  
Most of these deaths occur because of catastrophic disruptions in the normal heart rhythm (arrhythmias). In patient's refractory to antiarrhythmic drugs, implantable rhythm-management devices are the therapeutic mainstay. No device currently clinically available treats the causative mechanisms of heart failure.  
Developing a Revolutionary Medical Device
The "Cysoni" pacemaker has produced exceptional preclinical data in a large animal model of heart failure; it improves cardiac performance by 25%, normalises responses to exercise, significantly reduce symptoms of heart failure and, most encouragingly, demonstrates a unique repair of heart failure associated cardiac damage. Ceryx Medical intend to progress the testing of their device through a first-in-human evaluation of the technology in patients with heart failure.  
The collaboration between HTC and Ceryx Medical explored the possibility of running the clinical study in Swansea Bay and Cardiff and Vale University Health Boards. The project considered some of the issues that impact on efforts to index clinical information and map the demography and outcomes of patients who have received an implantable device through these health boards, with a view to informing recruitment eligibility criteria. 
Stuart Plant, CEO, Ceryx Medical: 

"Ceryx's world leading technology has been developed in collaboration with cardiologist in South Wales and it is important to us that the first clinical evaluations occur here with the associated potential benefits of the technology to Welsh patients.   

This work with the Health Technology Centre has provided us with unique insights into how implantable medical devices are used in the treatment of cardiac diseases within NHS Wales and is allowing us to effectively plan a first in human evaluation of our revolutionary cardiac pacing device in collaboration with cardiology departments in Swansea and Cardiff." 
For more information visit: www.ceryxmedical.com
This project is part of the Accelerate programme which is part-funded by the European Regional Development fund, through Welsh Government.