ProColl has developed an innovative method of producing recombinant human procollagen (HPC), making it commercially and medically advantageous over the animal-derived collagen products currently available on the market.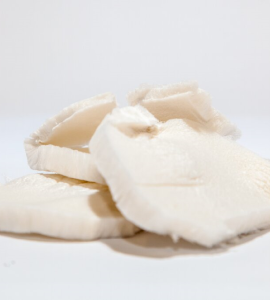 Procollagen is the precursor of collagen, the most abundant protein in the human body, found in the bones, muscles, skin, and tendons, making it an incredibly useful tool for the next generation of regenerative-medicine and tissue engineering.
Collagen is utilised in various settings in both medical research and healthcare. Examples of uses include wound dressings, guided tissue regeneration/bioinks, vascular prosthetics, treatment of osteoarthritis and skin revitalization.
Advantages of producing recombinant human procollagen (HPC)
Currently, collagen can only be sourced from animals, presenting an array of problems for healthcare uses. These include the transmission risk of bovine spongiform encephalopathies (BSE/TSEs) and the lack of a viable options for vegan or religious end users.
ProColls HPC is produced in yeast, being vegan friendly and free of religious boundaries. While they have demonstrated commercial production of the material, they do not have the cell interaction data to support a thorough market launch.
The aim of the collaboration was to generate initial cell-based data, whilst simultaneously performing a comparison of ProColl's human procollagen, the bovine acid-soluble collagen and the bovine single alpha chain collagen.
Jonathon Widdowson, CEO, ProColl:

"The Healthcare Technology Centre gave us access to vital research potential, to validate our products with a third party. This has given us a better understanding on how our different products perform in the cellular environment and brought confidence in their ability to perform to the sort of level we, and our customers, expect.

"The programme is an excellent tool for new businesses to get better understanding of their products' USPs, as well as any problems that may need to be addressed before a product is taken to market. The breadth of knowledge in their team means a wide range of research questions can be answered to the benefit of not only the business in collaboration, but the Welsh economy as a whole."
For more information visit: www.procoll.co.uk
This project is part of the Accelerate programme which is part-funded by the European Regional Development fund, through Welsh Government.