Mikoshi have developed a psychological intervention-based video game that incorporates acceptance and commitment therapy (ACT) skills.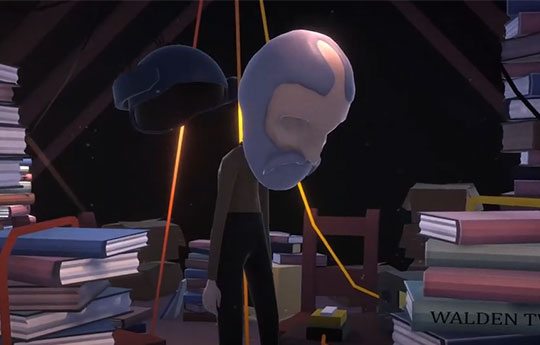 Mental health issues such as anxiety and depression are a global problem of increasing concern. Unfortunately, the demand for mental health services far exceeds the available human resources able to meet these concerns. 
In recent years, serious video games have been used to promote emotional regulation in individuals with mental health issues. Although these therapeutic strategies are innovative, they are limited with respect to scope of treatment, often focusing on specific cognitive skills, to help remediate a specific mental health disorder. 
Feasibility study of a mental health video game 
HTC collaborated with Mikoshi on a feasibility research study into the efficacy of their mental health video game called ACTing Minds. They produced a suitable questionnaire, an ethical application form, supported recruitment on social media, data collection and analysis of the questionnaire data.   
The project produced data that can be analysed and developed into a research paper, validating the efficacy of the video game app as a useful psychological intervention. 
Darren Edwards, Company Director, Mikoshi: 

"In terms of the feasibility outcomes, they are promising, showing that participants learned important aspects about ACT and how to incorporate these into their lives." 
This project is part of the Accelerate programme which is part-funded by the European Regional Development fund, through Welsh Government.