Xobaderm is an antiaging focused company which integrates the use of microneedles to deliver compounds to the skin which aims to not just cover up the external signs of aging skin, but instead aiming to slow cellular aging.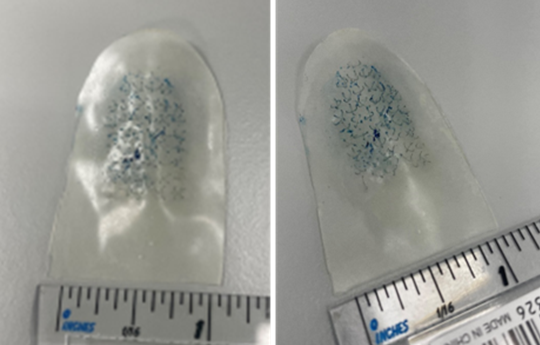 Xobaderm have developed Xobaflex™ a patented a unique microneedling system following 10 years of research and refinement. Xobaflex™ combines the benefits of steel with the user-friendly feel of silicone rubber.
Biochemical Changes Of Ageing In Skin Cells
Xobaderm's bold vision is to bring advances in the fundamental biology of ageing to skincare. Existing "anti-ageing" treatments have no effect on the rate or progress of ageing. Xobaderm has negotiated an exclusive deal with a major US corporation for a molecule name NR, that has been shown to shift the dial on the fundamentals on cellular aging.
However, this molecule is problematic for use in skin care because it cannot pass through the intact stratum corneum and is unstable in traditional forms like creams. Xobaderm have overcome these two problems by using their microneedle system and a sealed wipe that is rehydrated at the point of use.
The collaboration between HTC and Xobaderm investigated the usability/customer acceptance of their microneedle system and "clinical" effect of NR relating to the biochemical changes of cellular ageing in skin cells.
This project is part of the Accelerate programme which is part-funded by the European Regional Development fund, through Welsh Government.