Swansea-based start up, Centre of African Entrepreneurship, specialise in creating provisions for people from African backgrounds. The company mission aims to tackle the plight of poverty and inequality within the BAME community in Swansea and across Wales.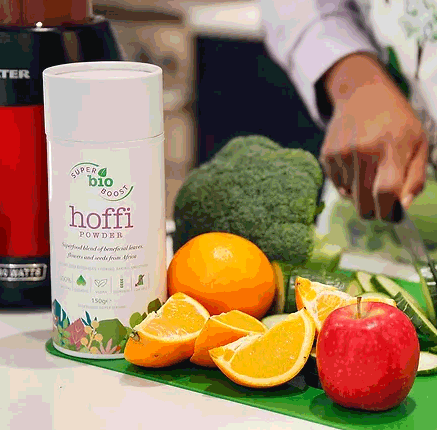 CEO, Franck Banza, plays an influential role in establishing further engagement and activity, including the development of supplements, teas and other products based on plants/shrubs from the African continent. 
Tetradenia Riparia and the Human Immune System 
Franck recognised that there was a gap in the market to utilise the health benefits derived from many African plants, particularly Tetradenia Riparia, and utilised his knowledge of herbal plants from Africa to develop a supplement which would be used to maintain a healthy immune system and boost the body's natural ability to fight off common microbial infections.
At the time collaboration there was no company on the UK marketplace currently offering health supplements derived from Tetradenia Riparia and there are only a small number of herbal supplements available which advertise antimicrobial properties. 
A need was identified to seek collaborative RD&I activities with the Healthcare Technology Centre which would develop a robust understanding of the evidence base surrounding Tetradenia Riparia. The team at Swansea University oversaw the development of a literature review of currently available academic materials surrounding Tetradenia Riparia that developed a robust foundation of knowledge on the plant prior to the development of a health and wellbeing supplement. 
The Healthcare Technology Centre (HTC) has helped to establish a comprehensive literature review and report that identified the uses of Tetradenia Riparia in the context of traditional medicine, investigate mechanisms of action of Tetradenia Riparia in its proposed therapeutic effects and drive awareness of Anglo-Africa collaborations and Entrepreneurial activities. 
HTC has supported the expansion of staff at the CAE alongside the development and establishment of new Welsh company Super Bio Boost. 
Super Bio Boost provides environmentally friendly, holistic health products created from traditional plants. The company promotes preventative health through the use of naturally grown ingredients to treat common ailments. 
Super Bio Boost officially launched it's new product, 'The Hoffi Powder' in May 2022 which is a proprietary blended powder made with African plant leaves (Tetradenia Riparia), flowers, fruits, seeds, grains, and vegetables (microgreens). 
HTC is supporting future collaborative activities and engagement with Super Bio Boost and AGOR-IP and FCW. 
Franck Banza, CEO, The Centre for African Entrepreneurship: 
"Working with HTC was essential to the launch of Super Bio Boost as we were able to discover what innovative products can be developed by using scientific evidence in the literature review". 
For more information visit: www.superbioboost.com 
This project is part of the Accelerate programme which is part-funded by the European Regional Development fund, through Welsh Government.