Denton RPA are a Cardiff-based physiotherapy service provider who use digital tech solutions to help empower patients and clinicians to achieve better outcomes. Using re.flex's 3D motion sensors, Denton RPA provides a unique remote rehabilitation experience for preventative, pre, and post-op patients.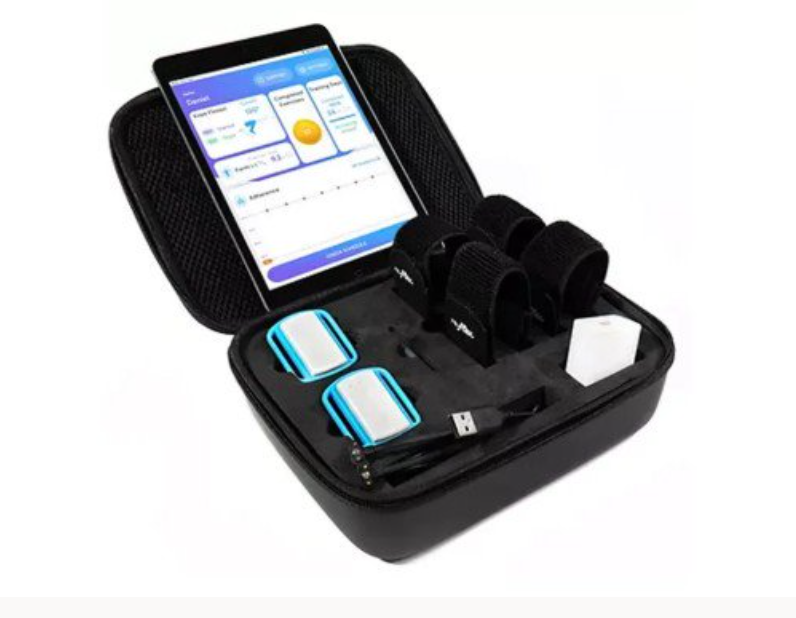 For digital technology to be integrated and implemented for the best value in care, all relevant stakeholders must be engaged to explore their perceptions of what is valuable or adds value from the use of such digital technologies.
Understanding how digital technology can be used for remote physiotherapy 
This project aimed to ensure the clinical needs and outcomes achieved reflect the value and the impact on quality of life as perceived by persons undergoing physiotherapy treatment. 
Prior to this collaboration, Denton RPA and re.flex lacked an understanding of how their digital technology might better serve the demographic of people requiring physiotherapy. The objective was to gain an understanding and perspective on how a remote physiotherapy app and device (such as Re.Flex) can support persons undergoing physiotherapy and the service providers.
The Healthcare Technology Centre set out to identify the key features influencing the acceptance and adoption of such a device into the health and care settings to improve value in service provision.
Through true collaboration, Denton RPA and HTC have developed a multi-disciplinary team from across academic, schools, and colleges including Swansea University's Medical School and the School of Management.  
This holistic approach will support the next stages of Denton RPA RD&I strategy through providing academic and health/social sector support, opening of potential markets, enhancing the development of the firms' market access strategy and future product development & evaluation. Furthermore, working alongside HTC, Denton RPA now have greater levels of experience undertaking collaborative R&D projects with academia and a further understanding of innovation processes.  
Through this collaboration, Denton RPA has gained access to key opinion leaders in the sector that they would not normally have had access to and have the potential to exploit these links for future research activities. 
Carys Hansed - Co-Founder and Specialist Physiotherapy Lead:
"Accelerate have been incremental in getting us to where we are today. I have no doubt that having their backing has gained us huge respect within the Welsh NHS and beyond. We have recently started a large-scale pilot study with a large healthcare company in England and our company is now very well established. I have no doubt that Accelerate helped get us to this position and that in future we will be expanding and recruiting within Wales and beyond." 
For more information visit: www.dentonrpa.com
This project is part of the Accelerate programme which is part-funded by the European Regional Development fund, through Welsh Government.