Wales is harnessing the potential of the Advanced Therapies innovation. Discover how organisations working across the clinical and supply chain landscape can help shape its future.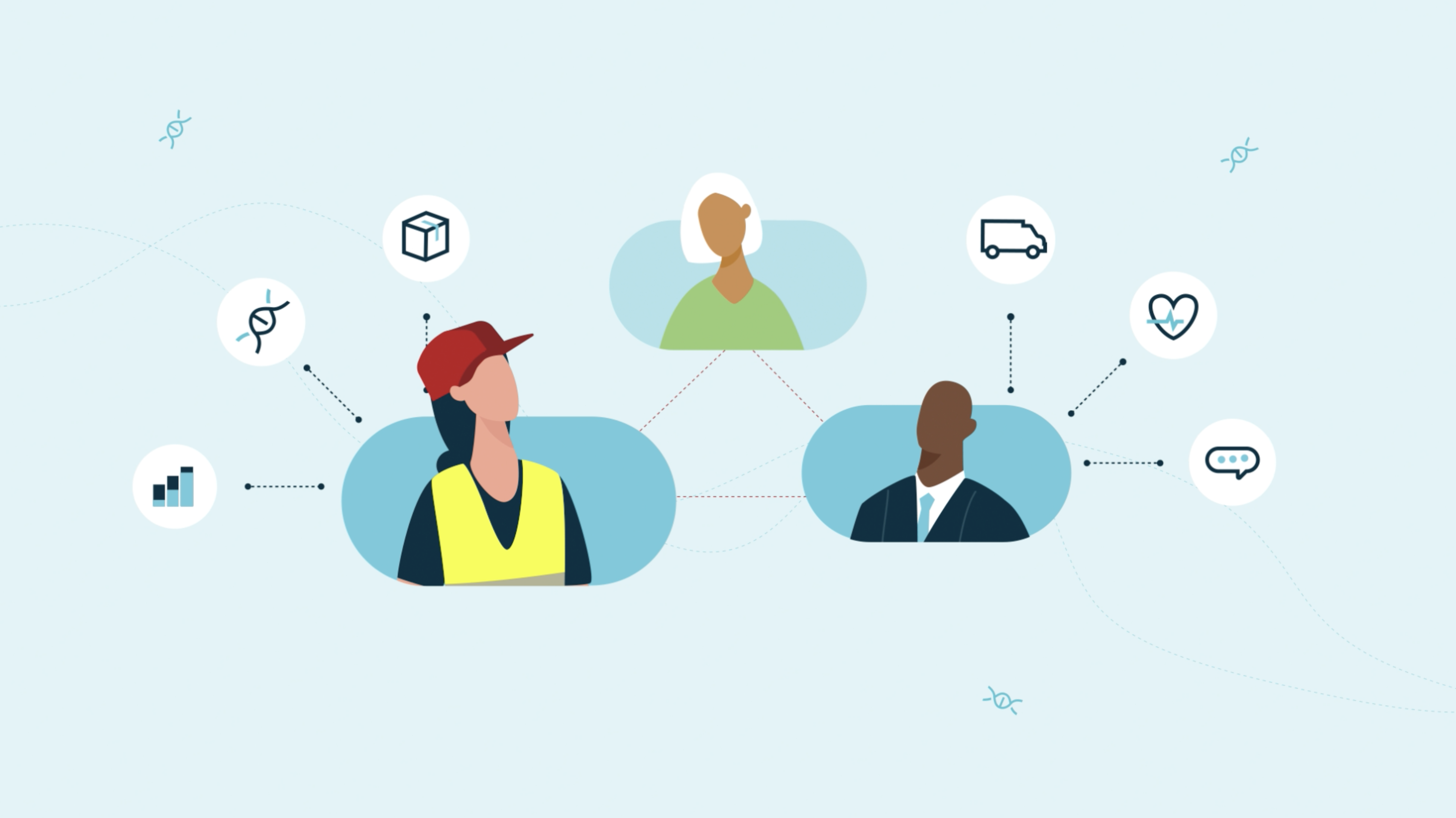 Advanced Therapies, covering cell and gene therapy and tissue engineering, have been around for just over 20 years: the first tissue therapy product, Apligraf, was approved in America in 1998. These revolutionary treatments have the potential to transform the medicinal and healthcare landscape, as we would no longer be limited to just treating the symptoms of a disease but curing the root cause. Through repairing, replacing, and re-engineering, we can restore genes, cells, and tissues to normal function - offering the potential of providing both durable and curative outcomes.
As with any new opportunity, there are challenges and barriers. How do these novel therapies fit into current care pathways and within the existing infrastructure, much of which was built before these therapies even existed? Substantial changes in the entire 'bench to bedside and beyond' pathway is also required to ensure equitable patient access within NHS Wales.
This is an exciting area of medicine to be working in globally; with just under $16 billion worth of investment raised in America in the first three quarters of 2020, equally divided between private and public investment, a 76% increase from 2019. Europe is the second largest region of Advanced Therapies developers active worldwide, with the majority of these in the UK.
Now is the time to build on this. We believe Wales has the potential to position itself at the forefront of this field and become recognised as a global leader within the Advanced Therapies sector.
Why Wales for Advanced Therapies?
Wales is a hot bed for Advanced Therapies research, with activities undertaken from bedside to bench. Professor Thomas Connor is working closely with our colleagues at Public Health Wales' Pathogen Genomics Unit, and Genomics Partnership Wales. Another example is Professor Steve Conlan, who is developing Antibody Drug Conjugates. We can also draw upon Professor Duncan Baird, and his research focusing on telomere biology, as well as Professor Alan Parker and his research into "oncolytic" adenoviral based vectors.
Companies like TrakCel within Wales are experts within the supply chain informatics sector. As well as TeloNostiX, who work with companies developing immunotherapies to help with product manufacturing and patient selection.
One of the many challenges in this sector is the investment required to bring a product to market, and how these types of clinical trials differ when compared to conventional therapies. However, we are fortunate in Wales to have the Development Bank of Wales and Health and Care Research Wales, who can offer support and advise in overcoming these barriers.
Welsh Government has demonstrated its commitment to Advanced Therapies, through the 'Precision Medicine programmes' and the 'Advanced Therapies Statement of Intent'.  
Wales has already started to provide some of these treatments, for example CAR-T therapy has been available since December 2019, to treat diffuse large B-cell lymphoma. Another treatment that will be offered soon is Spherox, which an autologous chondrocyte implantation using chondrosphere for symptomatic articular cartilage defects of the knee. These examples will be particularly useful for identifying key barriers that are limiting market access.
How are we supporting Advanced Therapies innovation?
Life Sciences Hub Wales' mission is to accelerate the development and adoption of innovative solutions for better health and wellbeing. We will only achieve this through convening stakeholders and a 'One Wales' approach. Here, multidisciplinary partners will work seamlessly together, recognise the strength of collaboration, avoid internal competition, and build upon the strengths of the existing component parts. This will help Wales to accelerate the pace and scale of innovation as required.
We've made Advanced Therapies one of our organisational priorities to help achieve this, where we want to strengthen networks across the full innovation pipeline. We're working with Advanced Therapies Wales in developing partnerships with stakeholders spanning research, academia, health and social care. Whether your background is clinical, academic, manufacturing, supply chain or logistics, you can help shape the future of Advanced Therapies innovation in Wales.
Get in touch!
So, if you have an innovative project or idea relevant to Advanced Therapies and would like to accelerate your work programme, tell us more about it, using our Innovation Enquiry Form. Our Advanced Therapies team will then get in touch.
We are also planning to launch a Special Interest Group focusing on Advanced Therapies innovation. Register your interest in joining this network by emailing: hello@lsubwales.com