"...collaboration between healthcare and industry continues to offer opportunities for solutions. More than ever, we must nurture the collaborative efforts of the life sciences sector. And the UK, and Wales in particular, have reason to be bold about our ability to do so."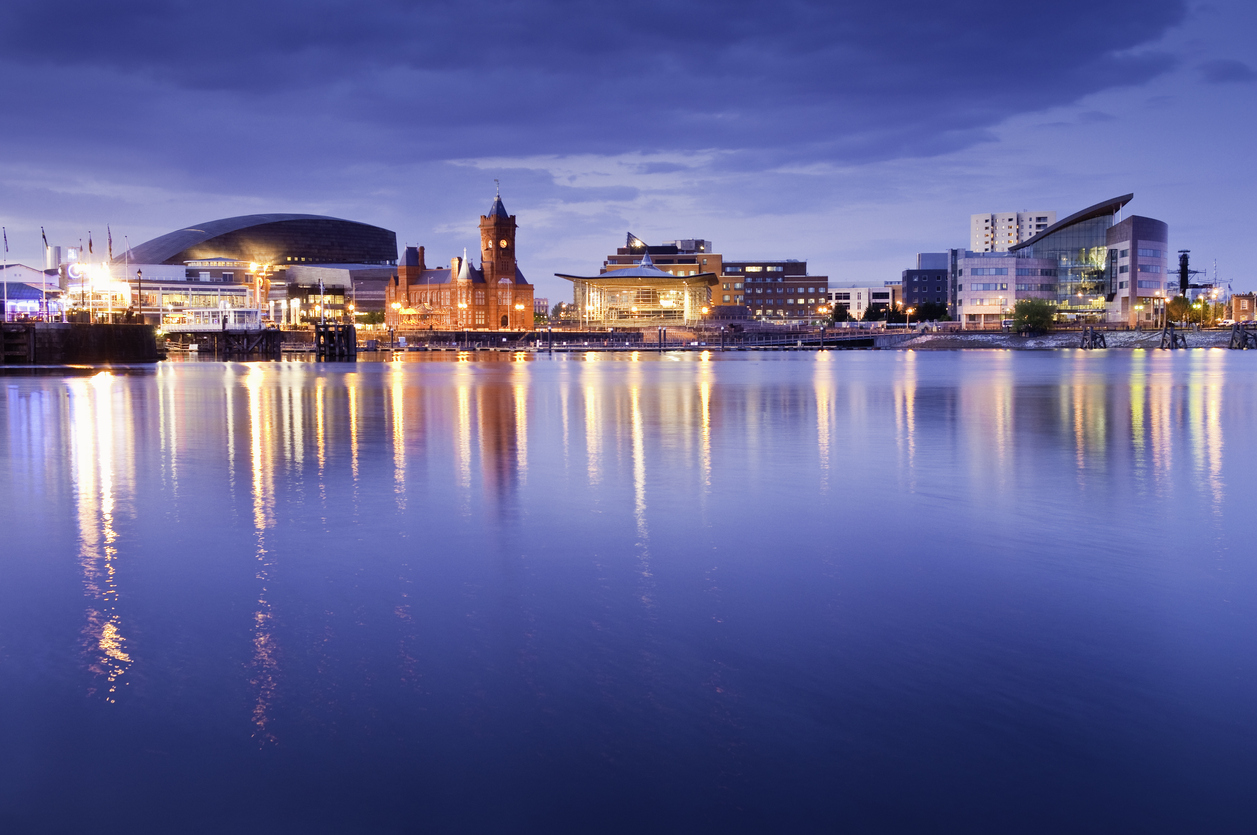 This is an exciting and dynamic time for the life sciences sector in Wales and the UK. 
The industry played a huge part in tackling the Covid-19 pandemic by reacting quickly, collaborating and innovating in diagnostics, treatments and vaccines. The pandemic also accelerated a shift towards increased use of technology through apps, wearables, remote consultations and more – opening up the floodgates for innovative uses of both technology and health data.
Now, healthcare systems worldwide, including the NHS, are facing their most challenging time in memory, with struggling services, workforce shortages, rising demand and increased inequalities. 
But, as we face these challenges, collaboration between healthcare and industry continues to offer opportunities for solutions. More than ever, we must nurture the collaborative efforts of the life sciences sector. And the UK, and Wales in particular, have reason to be bold about our ability to do so.
The UK's strength in innovation continues to grow and within the last few weeks at Life Sciences Hub Wales, we've been calling attention to the latest figures that show how Wales is fuelling the UK's life sciences vision.
The UK's strength: invested in innovation
As a whole, the UK is invested in life sciences innovation. Our tax environment, our funding support systems, our investment priorities – all place the UK as one of the most attractive places in the world to build a business in life sciences. 
This is reflected in the Government's ambitious commitment to life sciences, as laid out in the Life Sciences Vision for the UK, which has a significant focus on innovation, including funding and access to finance for startups. In fact, in last year's budget £39.8 billion was allocated to funding research and development across all sectors in the UK between 2022-2025. The 2022 Life science competitiveness indicators highlighted this further, ranking the UK 3rd among leading countries for its investment in health R&D.
Wales' unique position of strength
As a nation of the UK, Wales benefits from this competitive environment, while at the same time being different and unique from the rest of the UK.
The strength of Wales was highlighted in the figures I mentioned above. The latest statistics released from the Office for Life Sciences (OLS) showed that income growth of Welsh life sciences businesses is outperforming that of life sciences businesses in the rest of the UK. They demonstrated the number of people employed in life sciences is also growing and keeping pace with the rest of the UK. 
Meanwhile the latest export figures for Wales, released late last year, reveal the growing global influence of Welsh life sciences. They showed that pharmaceutical products are in the top five products being exported from Wales, with a yearly value of £1.1 billion – up a whopping 30%, compared to the previous period.
When people ask me for my reaction to these impressive results, I tend to say that I find them encouraging but not surprising. In Wales we have several ingredients that feed into our position as this compact powerhouse for life sciences.
NHS Wales is key to those ingredients for success. We have one single, interconnected health system that is far easier to navigate than many other regions can offer. This makes Wales incredibly attractive to healthcare innovators, who have access to a patient population of over 3 million people, via one health system with seven closely connected health boards.
Coupled with this, in Wales we have a very proactive government that has always ardently supported life sciences growth. In 2015, the Well-being of Future Generations Act helped cement a joined up approach to health, wellbeing and policy-making. Going back further, the Government's strategy to support the life sciences sector in Wales has been a focus since 2010. And, the sector is playing a key part in helping to deliver the ambitious commitments in Wales' Programme for Government for 2021-26. 
In the last few years, Welsh Government has stepped up even more to encourage and foster new life sciences businesses setting up in Wales and we're expecting the upcoming Innovation Strategy for Wales to reinforce this further.
Last year alone, we saw exciting developments for businesses like Siemens Healthineers, which announced plans to upgrade its facility in Llanberis (along with the creation of 100 high-quality jobs), with Welsh Government support. This is just one example of a large multinational expanding, but as well as this, in the last year I've found myself speaking to more new Welsh companies and university spinouts than ever before. This gives me great confidence that in the next few years we'll be looking at figures that show even stronger growth in Welsh life sciences.
A hub for catalysing innovation
It's clear that Wales offers a highly supportive ecosystem to thrive in, but we also know that successful partnerships and collaborations don't emerge from thin air. Innovative companies can still struggle to find appropriate partners, and health and social care providers often don't have the time, skills or resources to search for the latest solutions to their challenges.
This is at the heart of our mission at Life Sciences Hub Wales. We believe multidisciplinary collaboration is key to innovation, the nation meeting the healthcare needs of the future, and life sciences businesses being able to achieve their potential. 
Our expertise in this area is one way we accelerate innovation in Wales. We work collaboratively with health, social care, and industry partners to offer a range of tailored support services – from helping to forge connections, to providing bespoke project support.  
As I've said, Wales is unique. We have always paved our own path as a nation and our life sciences sector is now doing the same.
Evidenced by the united response to Covid-19, I've witnessed a real coming together of the life sciences industry in Wales over the last few years. Businesses and health and social care providers have been working together more effectively than ever to find solutions to real health and care challenges, and it's been exciting for us at Life Sciences Hub Wales to be involved.
We're proud to be at the centre of such a vibrant ecosystem, and to play our part in helping it flourish. So, if you are part of an innovative life sciences business – small or large – and need support, we'd love to hear from you.