From early unmet need, design, prototyping and clinical trials to real-world clinical evaluations, the NHS brings a new opportunity for Med Tech companies through the TriTech Institute.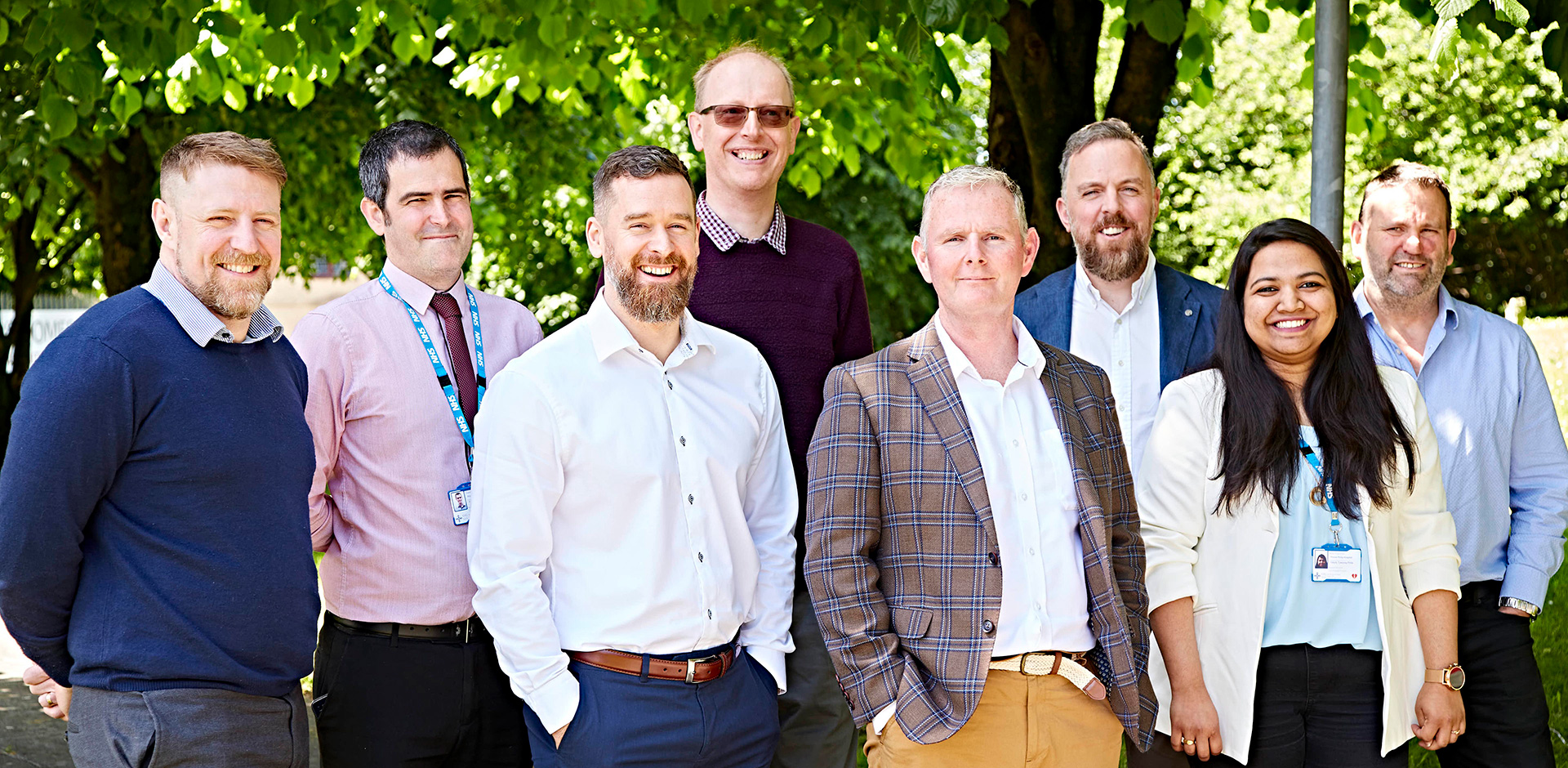 The TriTech Institute supports the development of healthcare solutions on a local, national, and global level offering designers and manufacturers a single point of access to the NHS through a collaborative and agile approach. The team is comprised of engineers, scientists, researchers, digital technologists and clinicians who make it easier to develop, test, and evaluate innovative technologies to improve their viability, including their contribution to patient outcomes, and support companies to thrive and create high quality jobs and growth.
Dr Manish Patel, CEO Jiva.AI said: "Here at Jiva we take great pride in our ongoing collaboration with Tritech and Moondance Cancer Initiative under the steady stewardship of Professor Chris Hopkins. Through a mix of clinical, regulatory, technical and academic expertise – amongst others – Tritech has enabled the Jiva team to see through an AI-led diagnostic to clinical testing, connecting us to the right individuals in the Welsh health ecosystem and facilitating progress of our commercial ambitions."
Professor Chris Hopkins, Head of the TriTech Institute, recently joined Delyth James from the Life Science Hub Wales and the team at Med-Tech World in Malta to discuss "How the UK attracts excellence in health". With his colleague's Dr Linda Magee OBE from the Department of International Trade and Ian Newington from NIHR they discussed the health system within the UK, funding opportunities, the ecosystems that support med-tech developers within the UK and current Med-Tech innovations that could change the healthcare landscape over the coming years. The discussion is available here: https://youtu.be/2nxSu8hu170
Marcus Ineson, NGPOD said: "The critical differentiator between Tritech and other organisations that NGPOD have worked with is that they don't just signpost you to a door and expect you to walk through it and do all the work. Instead, they walk through the door with you, introduce you to the right people and organisations and then drive the process forward. One of the most impressive things is the extensive network Tritech has within Wales and beyond, which they leverage to get a project moving and through to completion."
TriTech Institute work together, as part of the University Health Board, to:
Support evaluations and clinical investigations of innovative medical technologies, leading to improved patient care;
Provide a single point of access to clinical services for medical technology designers and manufacturers;
Combine clinical and research design skills with technical engineering experience to manage the whole innovation pathway, from early unmet need, concept design, prototyping, and clinical testing through to established clinical evaluations using a value-based healthcare approach;
Introduce and test more established products and innovative medical technologies into real clinical systems;
Provide regulatory advice and route to market planning; and
Support economic growth and regional/UK investment.
The TriTech Institute partners with:
The Assistive Technology Innovation Centre (ATiC), University of Wales Trinity St David.
The Assistive Technology Innovation Centre (ATiC) are proud partners of the TriTech Institute, who are powered by a multi-disciplinary team of artists, designers, engineers and scientists, the ATiC UX lab offers a unique and comprehensive range of biomechanical, biometric, psychophysiological and behavioural means of measuring and analysing usability factors and user experience. A range of industry standard 3D scanning and software solutions support the accurate capture of the human body, objects, and spatial environments with the ability to use this information to model, 3D print, analyse and evaluate in both real and virtual reality simulations.
Healthcare Technology Centre, Swansea University.
The Healthcare Technology Centre within Swansea University Medical School work as part of the TriTech team, supporting the translation of promising ideas from the life science, health, and care sectors in Wales into new products, processes, and services for long-lasting economic value and broader societal benefits. With a dedicated team of post-doctoral technologists, innovation and life science specialists, technicians, and project managers, alongside our state-of-the-art laboratory facilities, they are at the forefront of the technological development and adoption pipeline in Wales.
Dr Paul Buss, Director of Clinical Strategy, Powys Health Board said: "Your work within TriTech is the most exciting innovation venture in UK healthcare."
Are you a global healthcare leader looking to collaborate? Don't hesitate to get in touch today via the TriTech website: https://tritech.nhs.wales