Life Sciences Hub Wales
We recently attended the Welsh NHS Confederation Annual Conference. What did we learn? My latest blog explores all…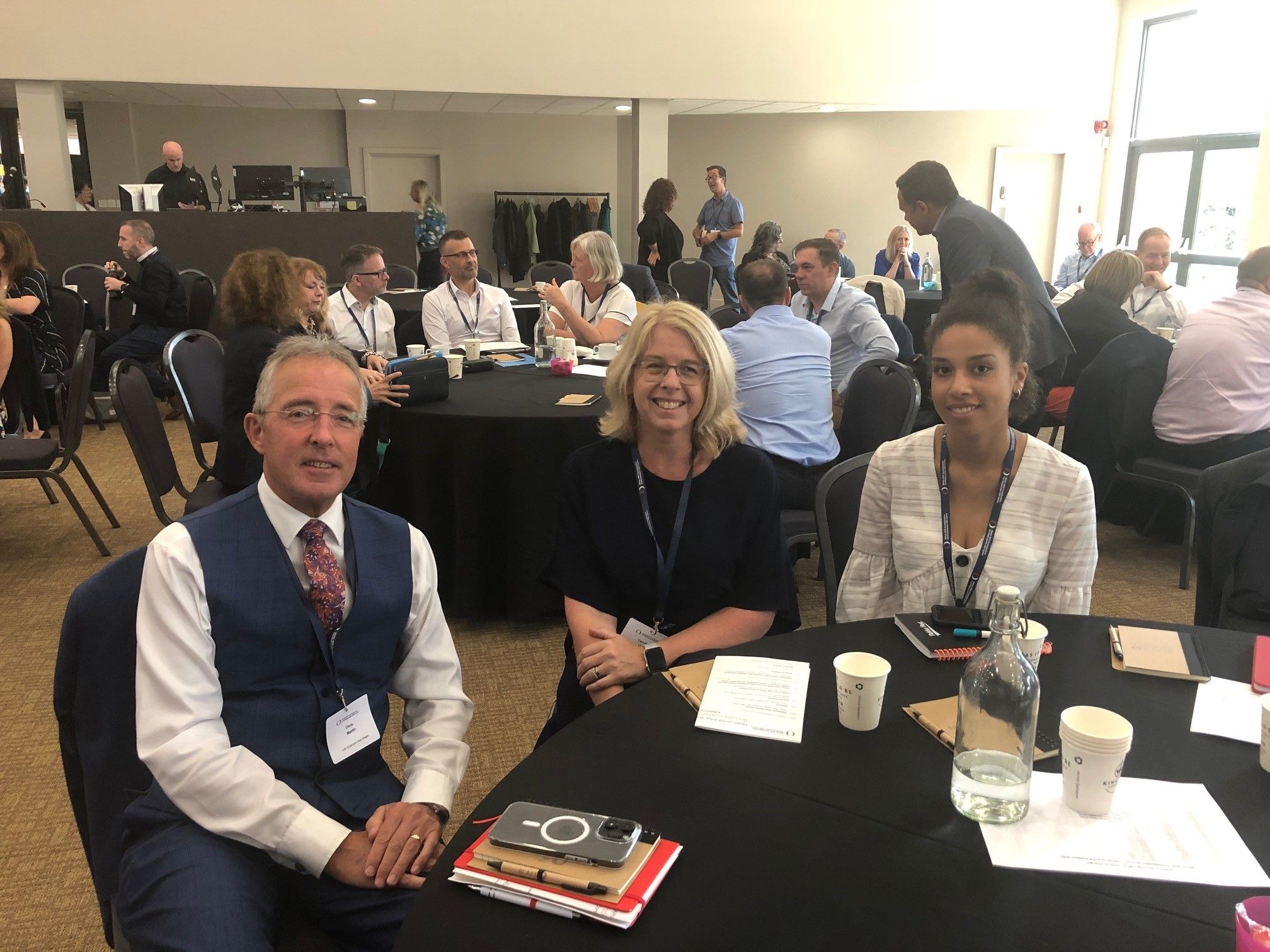 An open and honest dialogue about our NHS dominated talks at the event. Put bluntly, healthcare in not just Wales but the UK is facing what Emma Woollett, Chair of the Welsh NHS Confederation, termed a "perfect storm".  
These challenges are not unknown to those working within or adjacent to the NHS, and anyone who has to access its services as a patient. Long waiting lists, workforce shortages, financial pressures worsened by rising inflation and a population living longer with co-morbidities were mentioned across almost all of the talks as significant pressures. 
The conference highlighted how by not shying away from these challenges and approaching them openly we can create solutions. However, these solutions need to be bold and both at a whole system and grassroots level to tackle the scale of the pressures.  
Putting prevention at the heart of everything 
Highlighting the importance of prevention, Eluned Morgan, Minister for Health and Social Services, said that "unless we do this, healthcare is not sustainable." 
And talks across the day followed suit. A panel discussion chaired by Judith Paget, Chief Executive of NHS Wales, explored the impact of secondary prevention. Key tenets of this include early detection, making sure people are taking daily medication if needed, population screening, and diet and exercise. 
Dr Sally Lewis, National Clinical Director for Value-Based Health Care, highlighted how embedding it into our healthcare system is essential for making vital cost savings. Secondary prevention can provide short term and quicker return on investment, as people engaged in the system don't need to access more expensive care as frequently. This has been seen with engaged diabetes patients having less severe outcomes, such as reduced amputations. Fracture liaison services also prevent falls and the subsequent care required. 
Paul Mears, Chief Executive of Cwm Taf Morgannwg University Health Board, offered an important Health Board perspective on prevention. Focusing on prevention can be challenging due to existing operational pressures. However, using data effectively accurately informs leaders where to focus efforts with greatest efficiencies – targeting interventions to those who need it the most. 
Digital innovation can also support prevention at an individual level – something we as an organisation have identified through our work supporting remote monitoring projects. Matthew Taylor, Chief Executive of the NHS Confederation, spoke on how advanced in diagnostics and wearables technology means in the future people won't need to wait for symptoms for medical support. However, this must be financially sustainable and accessible for all to stop inequalities from widening even further. 
Innovation's impact on efficiency 
We heard how innovation is also an essential opportunity for improving efficiency and capacity. Rhidian Hurle, Chief Clinical Information at Digital Health & Care Wales, chaired a session on the push towards using an electronic health record across Wales.  
Benefits include increasing capacity as referrals can go through a pathway more smoothly and reach the intended clinical recipient more quickly. Moving from paper-based to electronic standardises and speeds up processes, limits paper waste and streamlines the referral system to make sure the intended clinical recipient gets the information they need quickly. 
Sustainability in our NHS was also highlighted. Your Medicines, Your Health is project that encourages medication adherence and limits costly medication waste. People not taking the medication they need has a financial and environment cost, and can also lead to patient deterioration, which reduces independence and in turn puts more strain on our health and social care system's capacity. 
The campaign highlighted how encouraging behaviour change through targeted campaigns can encourage medication adherence. We've seen through our own support on the YourMeds  evaluation how using digital innovation in the community can reduce medication waste. Here, a digital medication management tool reminds people to take their prescriptions. 
Conversation works both ways 
Systems must be built around the public instead of the public having adjust to access them. And instead of telling people they must change their behaviours, a dialogue shift is needed: going from dictating to an open, two-way conversation. These were two of the major points made around improving patient engagement – another key theme highlighted across the talks. 
Creating a culture in health and social care that puts empowerment at its forefront can help drive this engagement. The panel session on 'uncovering hidden voices in the community' spoke on the need for grassroots engagement led by people with lived experience within the said communities that we need to reach.  
A talk on the Wigan Deal ended the programme of events on a positive and inspirational note. It showed how placing trust in communities to help guide investment could transform outcomes for people living there. This citizen-led approach to health and care led to an increase in life expectancy in some of the most deprived areas. By empowering people in the community and listening to their needs, we can create community services they want to access – helping them live longer and healthier lives. 
The theme of the day was 'healthcare on edge'. Whilst pressures cannot be understated, the event was a welcome opportunity to explore how we can come back from this precipice. Building a supportive system guided by the patient voice that puts prevention, innovation and collaboration at its core can help us create a healthier and more prosperous Wales. 
If you didn't catch us at the conference but would like to learn how we can help you play a vital role in this by driving your innovation to the frontline of health and social care, then get in touch.