The Welsh Health Hack continues to showcase the incredible talent and drive to create solutions for major challenges facing health and social care.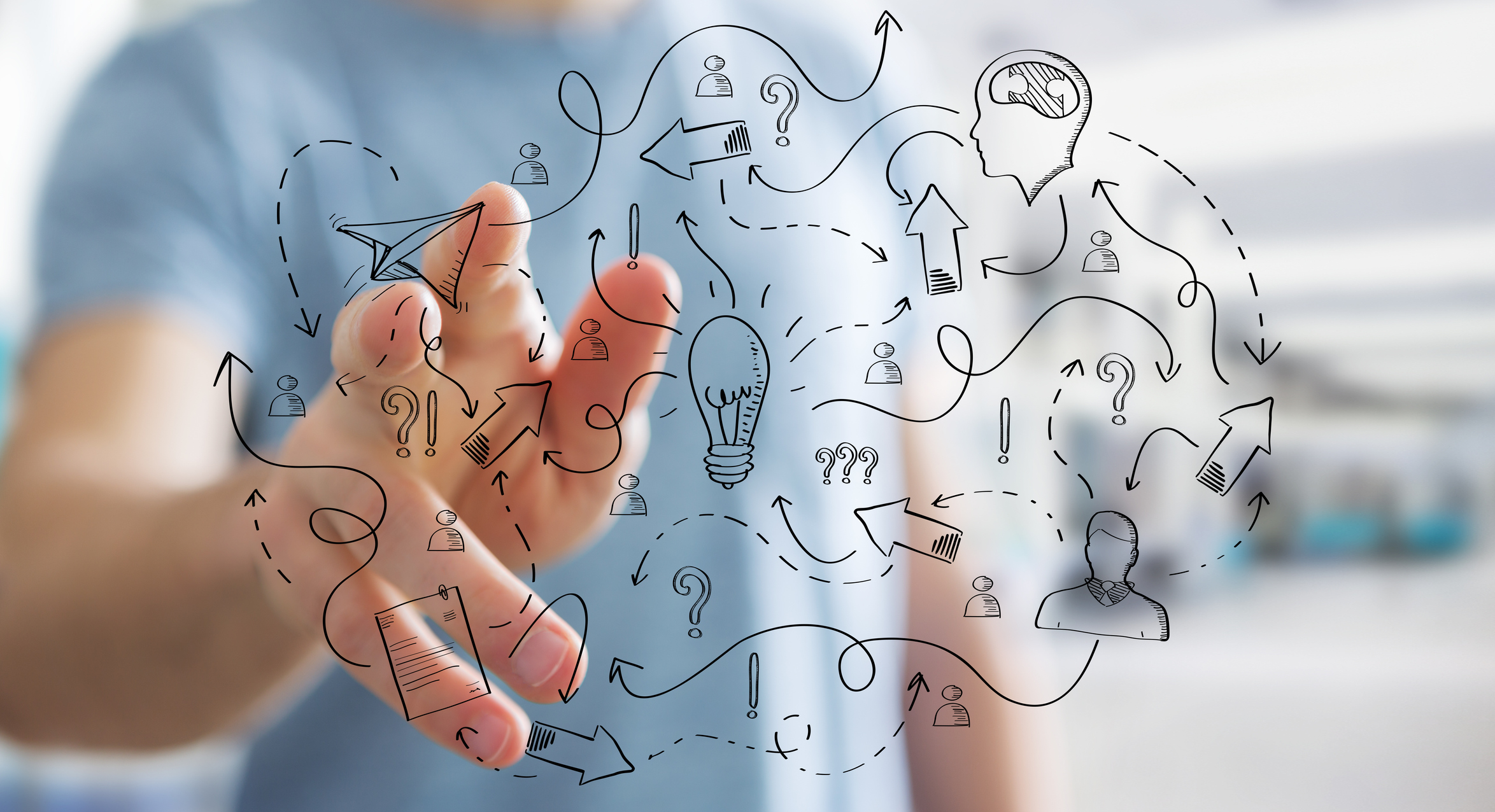 Life Sciences Hub Wales was delighted to continue its support at the latest Welsh Health Hack, which aims to encourage cross-sector collaboration with up to £250,000 funding available from Welsh Government to support successful innovative ideas. 
Held across two online events, the Hack kicked off on 16 February with people working in health and social care presenting challenges in their work that needed addressing. All attendees then networked and discussed potential solutions. In the concluding meeting on 1 March, each idea was pitched with 12 winners chosen. 
The winning ideas 
The successful pitches selected by the judging panel included: 
Hrishi Joshi - Automated PROM Tracker for Patients with Renal Stones: Using a

n app (CHAI) to reduce follow up consultations and x-rays of renal patients using a validated Renal Stone patient reported outcome measure (PROM)."

Rachel Heycock - Tell Me About It Digitally: Using an innovate app to reduce the burden on ward staff by enabling them to securely update relatives/carers about a stable patient's progress, providing an alternative to phones. 
Billy Hayes – Show Me Where It Hurts: Developing an interactive visual 'body map' to help patients identify concerns to support communication issues from non-English or Welsh speakers or arising from the move to remote medicine. 
Muthu Ganapathi – Remote Monitoring of Arthroplasty Patients: Developing a smartphone for remote monitoring of knee replacement patient. 
Helen Griffith – Healthy Choice, Easy Choice: Creating a more efficient and accurate audit process to allow Cardiff and Vale University Health Board to provide a healthier retail environment at their café, restaurant and vending sites. 
Sharifah Jalil – Measuring the Vagina: Creating a single device and pessary design to support pessary fitting for those with pelvic organ prolapse. 
Joanne Sullivan – Time to Reboot: Exploring innovative methods to reuse, recycle and redesign single-use orthopaedic boots. 
Graham Shortland, Chris Subbe and Lowri Smith – Rare Diseases, a Health Passport for Success: Adding a Patient Passport to an app (CHAI) to ensure that doctors can quickly and securely be given access by a patient to trustworthy, safety critical, information about their complicated or rare condition - working across home and international borders 
Nerys Frater – Diabetes Remission Goes Digital: Creating a bespoke data collection solution for support work in helping type 2 diabetes patients improve their lifestyle, lower blood sugars and stop medication – streamlining processes and improving patient communication and data analysis. 
James Gough, Charlotte Walker – Careline – 999 What's your Emergency: using the CHAI application to support Welsh Ambulance in handling patients who had fallen but are unable to be triaged over the phone. 
Ellie Seddon – Mobilising Social Care to Trigger Early Health Interventions: Co-creating a clinically informed observation tool that will provide community data to deliver preventative models of care. 
Julie Cornish – Pelvic Health Service – Improving the Pathway and Patient Experience: Developing a data platform through the Patient Journey App to help triage patients with pelvic floor conditions to appropriate pathways with primary care referrals, collect outcomes data and help empower patients to self-manage. 
Cari-Anne Quinn, CEO of Life Sciences Hub Wales, said: 

"Life Sciences Hub Wales is proud to continue its support of the Welsh Health Hack. The fantastic selection of challenges put forward across the event reflect Wales' vibrant and talented innovation community. We look forward to seeing how each solution progresses thanks to the support of the Hack." 
Innovation support 
If you've been inspired by the fantastic ideas in the winning pitches and would like help in the development and adoption of innovative solutions, then fill out Innovation Enquiry form. Our team will get back to you and let you know how we can best support.