The Welsh Health Hack returns this February and March to support innovators and clinicians in developing challenge-led solutions across our NHS and healthcare systems.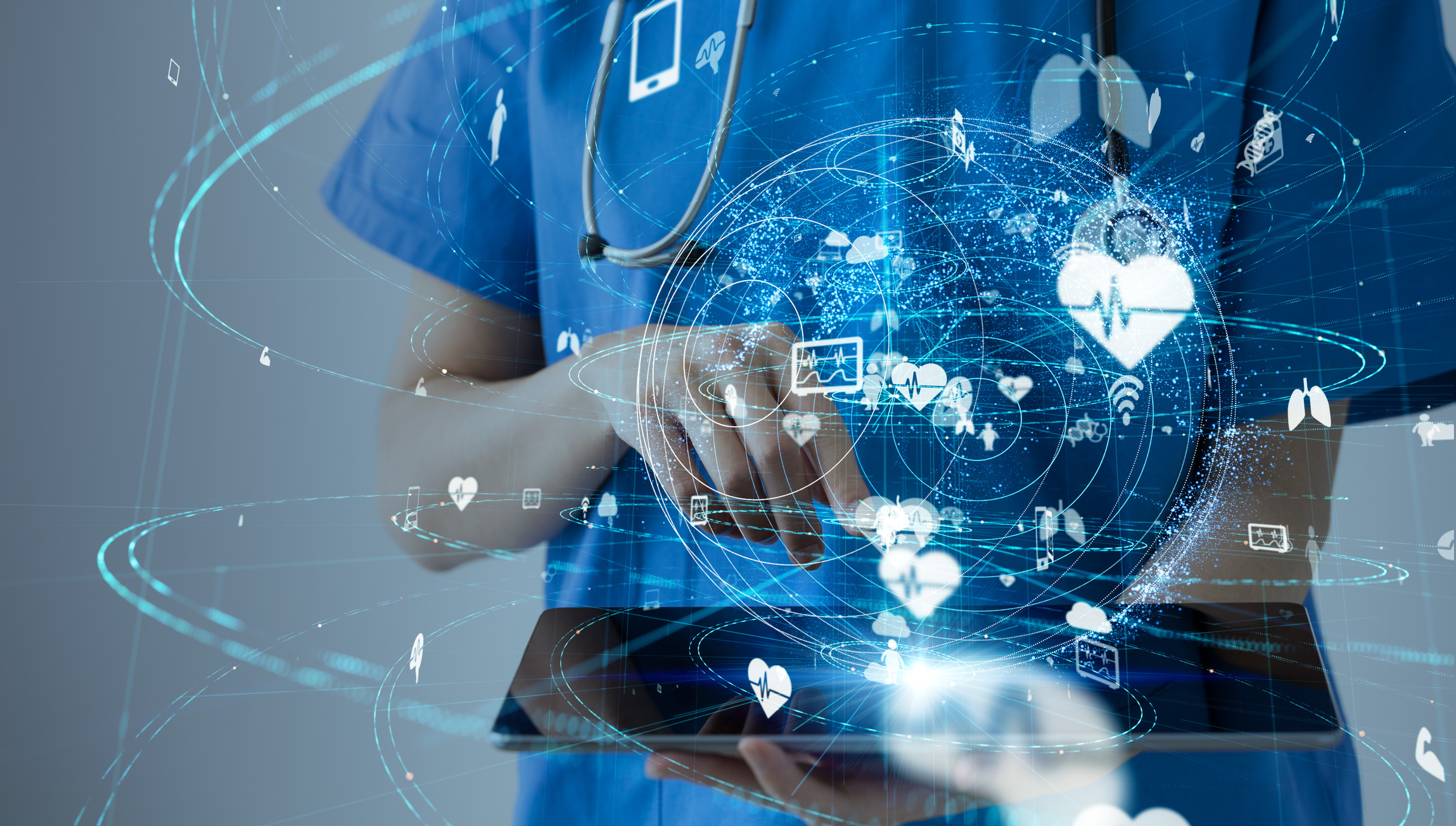 Life Sciences Hub Wales is working in collaboration with M-Sparc to plan, coordinate and deliver the series of online events which will see up to £25,000 of Welsh Government funding allocated to successfully proposed projects. The purpose of the event is to bring together those working across the healthcare innovation system to identify solutions that can deliver tangible benefits for clinicians and patients.  
How does it work? 
The Hack is inviting health and social care workers to share challenges they face in their work. These challengers are then matched up with innovators to collaborate and develop a solution, which they pitch to a panel to secure start-up funding. 
The event has always attracted a diverse range of leaders and innovators across industry and health and social care to compete for funding. Previous winners have gone on to successfully pitch projects to Health Boards across Wales after receiving funding from the Hack. 
Rhodri Griffiths, Innovation Adoption Director at Life Sciences Hub Wales, said:
"Life Sciences Hub Wales is delighted to again be supporting this event. It provides an important platform for health and social care professionals, industry and academia to come together to gain insight, co-develop and progress solutions to challenges impacting people in Wales and beyond. We can't wait to see what innovation solutions are pitched this year." 
Key dates and information 
Deadline to submit challenge ideas – Friday 11th February at 5pm.
Pitching event – Friday 16th February at 2pm-4pm. All accepted challenges will be given 60 seconds to present their idea. Following this, everyone who presented will be placed into breakout rooms to network and discuss potential solutions to pitch for start-up funding. 
Deadline to submit solution pitches – Wednesday 23rd February at 5pm.
Pitch Day Event – Tuesday 1st February at 2pm-4pm. All solution pitches will give a short presentation to the panel to determine which projects receive funding moving forward. 
How can I get involved? 
If you have a challenge that you would like help with solving, or want to learn more about the event and look at approved challenge pitches then visit Life Sciences Hub Wales' Innovation Portal.