The Welsh Health Hack continues to highlight the amazing talent in Wales with five winning pitches announced that help tackle major challenges facing health and social care.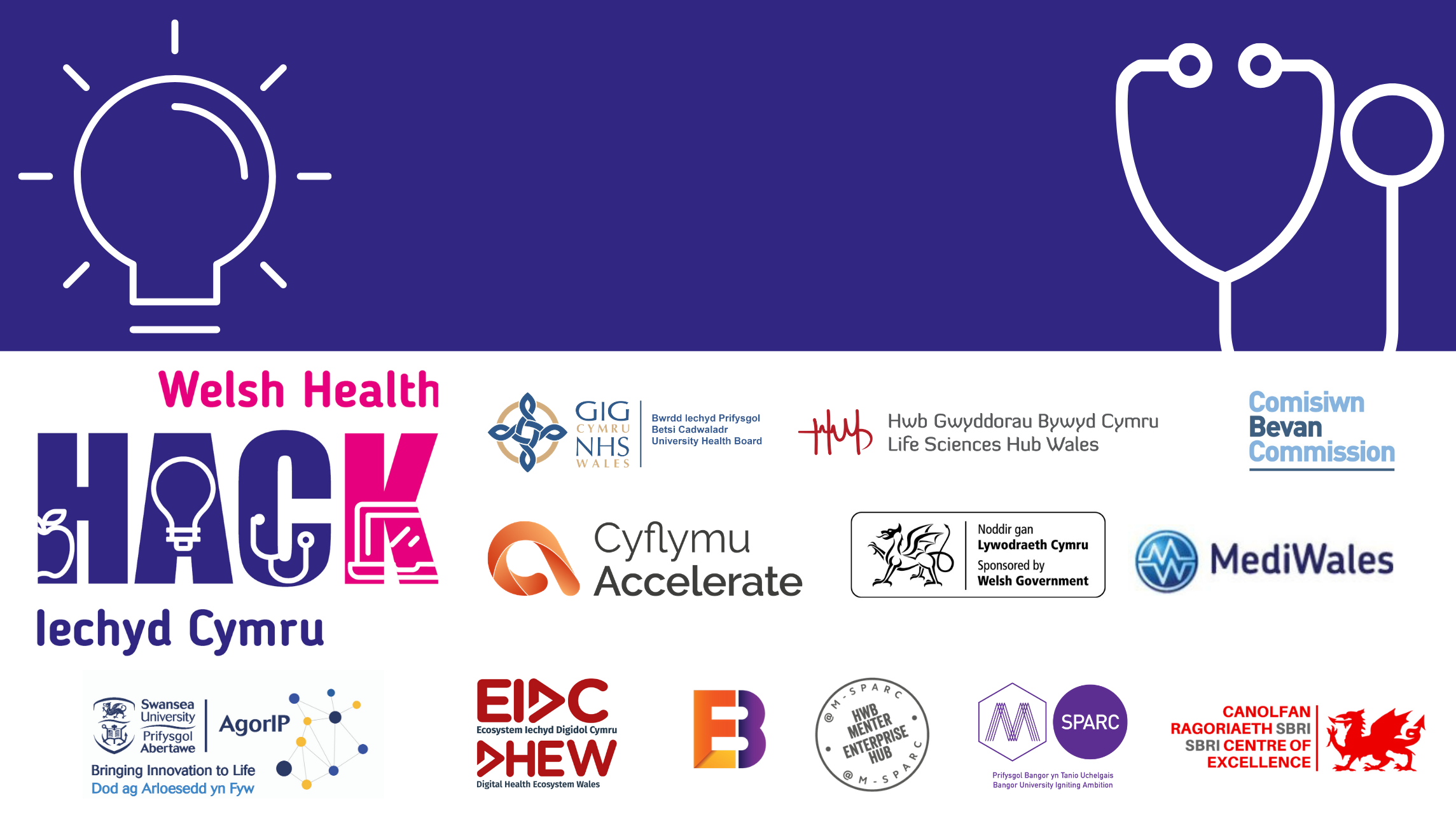 Life Sciences Hub Wales was delighted to support the Welsh Health Hack in its second virtual iteration. The online event attracted a range of talented professionals from across industry and health and social care to compete for the opportunity of funding, provided by Welsh Government and AgorIP, and non-financial support from the events delivery partners. 
The event aimed to encourage cross-sector collaboration and shine a spotlight on innovative ideas, providing exposure to experts and resources often difficult to find from a challenge and solution perspective. 
The Health Hack comprised of two separate events held over two consecutive weeks. It kicked off on Tuesday 10 November with innovators from health and social care first presenting the challenges they wanted to address (totaling 37 challenges), followed by the opportunity for all attendees to network and discuss potential solutions. 
In the concluding meeting on Tuesday 17 November, five winners were selected by two expert panels from 22 proposals developed in the intervening week. 
The successful pitches selected by the judging panel were:
Sam Rice – The provision of psychological support for healthcare professionals to maintain resilience during difficult times
Keir Lewis – An app to track the long-term effects of Covid-19 on patients 
Carsten Eickmann - An automated process to track urine output, easing the pressure on medical staff to take regular samples 
Mouli Doddi - Using technology to help with a backlog of patients caused by the Covid-19 pandemic 
John Wells – How to develop a digital workflow for the treatment of facial skin cancer
The other 17 pitches will have the opportunity to receive ongoing support from Life Sciences Hub Wales and relevant Welsh Health Hack partners: M-Sparc, Bevan Commission, Welsh Government, Agor IP, Betsi Cadwaladr, MediWales, and SBRI Centre of Excellence. 
Speaking before the Hack, previous winner Simon Burnell commented on the impact of participating in the Welsh Health Hack:
"We won the Health Hack in the spring and now there is a group collaborating to bring our project, Mask Comms to fruition and develop our prototype to bring it into production. I'd recommend that anyone with a problem that they see in their work in the NHS to get involved. Who knows you may find someone with the perfect solution and you can work towards developing it for the NHS as a whole."
Chris Martin, Acting Chair of the Board, Life Sciences Hub Wales said: 
"I was delighted to see such a vast array of project solutions from across Wales being presented at the Welsh Health Hack. I want to congratulate the winning pitches and encourage all those who joined the Hack to continue innovating and working to make such a positive difference to the people of Wales."
Submissions to this most recent edition of the Hack were made using an innovative portal developed by SimplyDo. You can check out the Welsh Health Hack Portal for more details on all of the challenges pitched.