We had a fantastic time at the Social Care Accolades on 25 April organised by Social Care Wales! The event paid tribute to the inspiring work going on across the sector by recognising the dedication and impact of groups, teams and organisations in Wales.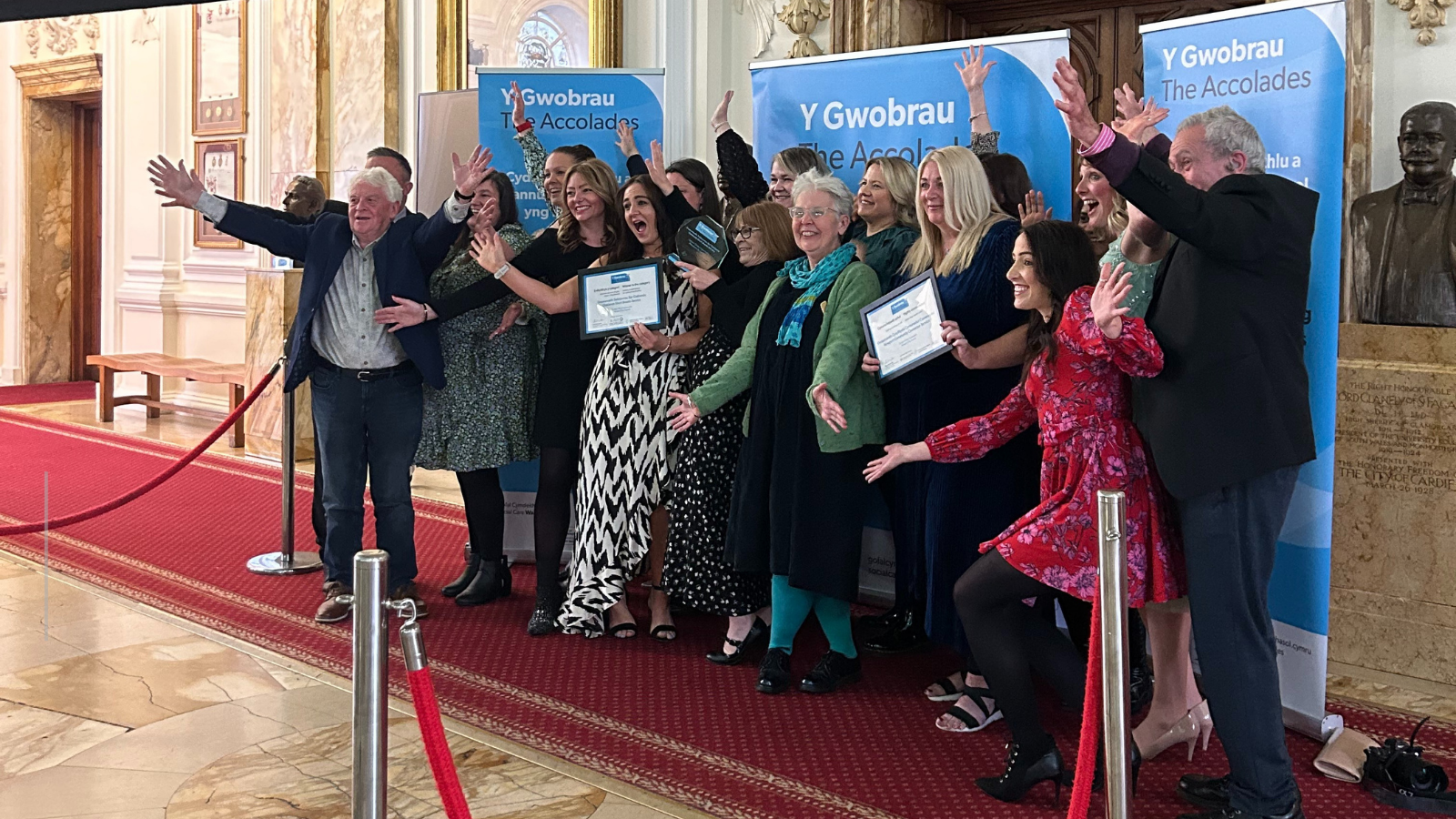 This year's ceremony had five awards up for grabs, demonstrating the different ways that people and organisations can make a difference to lives across Wales. We supported the 'Supporting Unpaid Carers' award, which highlights the crucial contributions of teams and groups of workers who help unpaid carers. 
The awards ceremony at City Hall was attended by a range of social care professionals and organizations, including representatives from local authorities, care homes, and healthcare providers.  
The winners 
Building bright futures for children with families 
Oakland Short Breaks Service, Newport City Council 
Looking after and improving workforce well-being 
Right at Home, Cardiff and Newport 
Supporting unpaid carers 
Families First – Young Carers, Blaenau Gwent County Borough Council  
Effective leadership award 
Polly Duncan 
WeCare Wales award 
Christel Hay 
Cari-Anne Quinn, CEO of Life Sciences Hub Wales, said: 
"Congratulations to all winners and those shortlisted! Supporting Social Care Wales with these Accolades is very important us an organisation. We're delighted that the event helped to showcase the achievements of the sector and demonstrated how it can help tackle priorities and improve the health and well-being of people in Wales." 
Sue Evans, Chief Executive of Social Care Wales, said:  
"We're grateful to Life Sciences Hub Wales and all our sponsors for their support of the 2023 Accolades. Their support means we are able to celebrate the fantastic work that's happening across the sector.  

"Congratulations to all our deserving winners and finalists. This year's awards have shown once again just how many great examples of excellent care and support there are in Wales, and the valuable and positive difference care workers are making to so many people's lives. We're very fortunate to have so many committed and hard-working people providing care and support to our most vulnerable people." 
We're proud to work with partners across social care to help get innovation to the frontline and benefit people, organisations and staff. If you'd like support then get in touch by emailing hello@lshubwales.com