We were delighted to attend the Welsh NHS Confederation Annual Conference and Exhibition 2022, where our CEO, Cari-Anne Quinn, delivered a talk on how digital innovation is transforming wound care in Wales.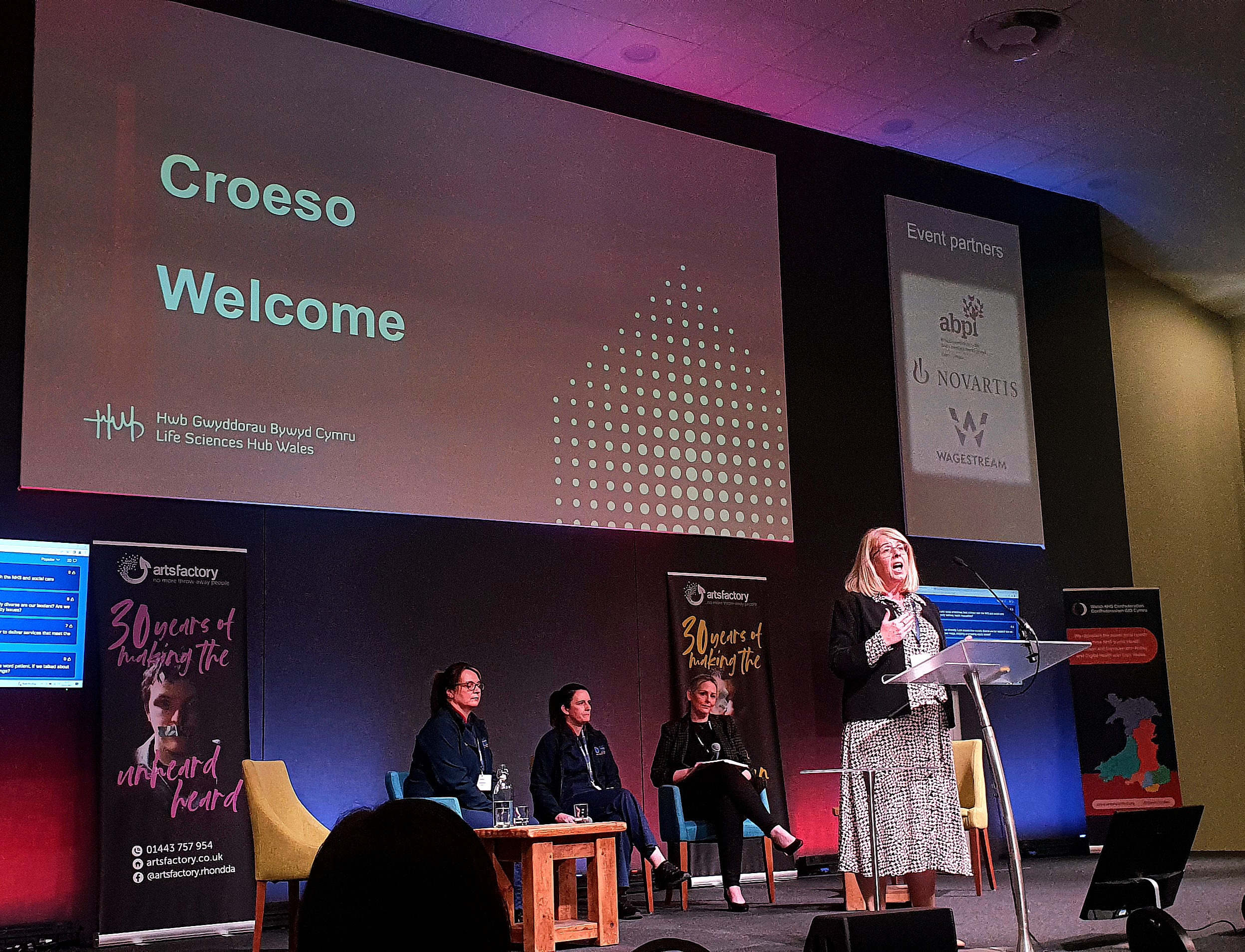 The Welsh NHS Confederation prioritise collaboration across the health and social care system throughout Wales and the UK. The conference is an opportunity for speakers, panellists, and delegates from a variety of health and social care sectors to share the latest challenges, opportunities, and insights from their specialist areas. 
Hosted at the All Nations Centre, Cardiff, on 1st November, the agenda covered thought-provoking discussions on tackling health inequalities, engaging with communities to change health and social care, and how digital innovation is transforming healthcare in Wales. 
Harnessing innovation to improve lives and create positive change

 
Our Chief Executive Officer, Cari-Anne Quinn, shared how we supported Healthy.io and Swansea Bay University Health Board (SBUHB) in transforming NHS wound care through the pilot of a digital app. The technology enables remote monitoring of patient wounds in the comfort of their own home, precise data collection, and a comprehensive visibility of caseload amongst practitioners. 
Other benefits include a means of standardisation provided by data insight. As a result, SBUHB has been able to manage caseloads more effectively and introduce changes in wound management strategies. 
The key reoccurring theme across the event centred on collaboration and innovative solutions inspired by challenges. Harriet Wright-Nicholas of the Youth Parliament for Caerphilly provided a strong example of this. They highlighted how the Covid-19 pandemic provided an opportunity for virtual working, and how adopting video calls with GPs as standard practice could reduce barriers and save time for patients and doctors in Wales.  
In the realm of digital innovation, Dr Anya Skatova reported exciting research developments taking place with data. From mapping shopping transactions and purchases, this can provide insight into the relationship between lifestyle and health for healthcare practitioners.  
It was evident that collaboration, partnership working, and an open approach to doing things differently can bring about the systemic changes needed to combat health inequalities in Wales. Listening to our communities, understanding their needs, and working with them are key to developing innovative solutions to close the gap in healthcare provision.  
Cari-Anne Quinn, Chief Executive Officer at Life Sciences Hub Wales, said: 

"We were delighted to have the opportunity to talk about digital innovation and our work with our partners at SBUHB and Healthy.io. It was fantastic to meet with so many stakeholders, old and new, about the future of healthcare. Furthermore, we are excited about the increasing awareness of the need for more digital innovation in the Welsh NHS and how we can continue to work together to meet the evolving needs of our population." 
If you are interested in working in Wales' health and social care innovation landscape and would like support, please get in touch by completing our Innovation Enquiry Form.