The Welsh Health Hack returned for an online event this past week, this time focussing on the challenges which health and social care services in Wales are facing due to the coronavirus outbreak.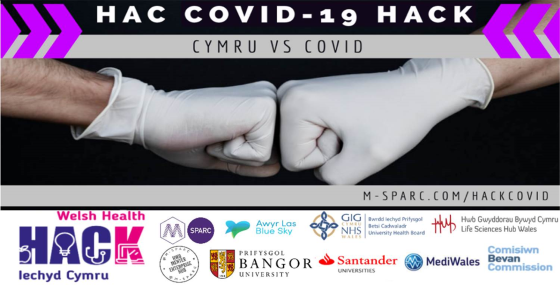 Now in its fourth year, the Welsh Health Hack is a way to stimulate innovation and encourage collaboration between NHS Wales, industry, and academia over a condensed time period.  
Being hosted for the first time online, the event encourages colleagues from health and social care across Wales to present key challenges they are facing within their department, organisation or wider profession.  
Industry experts and academics are invited along to help work up solutions to those challenges, in a safe, supportive and creative environment. Once the initial problems to be hacked were pitched, teams formed and spent six days working up new and innovative solutions.  
Part one of the event, hosted last week, attracted over 100 attendees and saw challenges pitched from 17 colleagues in health and care. Participants highlighted a range of issues which have emerged during the Covid-19 pandemic in Wales, relating to topics including nutrition, PPE, communication, physical therapy, cancer treatment, and staff training.  
After almost a week of working together, punctuated with the opportunity to meet with the event facilitators to troubleshoot any obstacles, the teams reconvened last night, and projects were pitched in a 'Dragons Den' style to a panel of judges. 
Judges on this occasion included representatives from the event's organising partners; M-SParc, Bevan Commission, Life Sciences Hub Wales, Betsi Cadwaladr University Health Board, Awyr Las and Welsh Government.
Chris Martin, Deputy Chair of Life Sciences Hub Wales and head dragon at the Covid-19 Hack said: 
"I'm really thrilled to be a part of the first virtual Welsh Health Hack, which has been put together to assist in tackling the Covid-19 pandemic. The challenges brought forward by participants highlight, more than ever, the value of health, industry, academia, and others collaborating on innovative solutions for the betterment of health and social care in Wales, and beyond."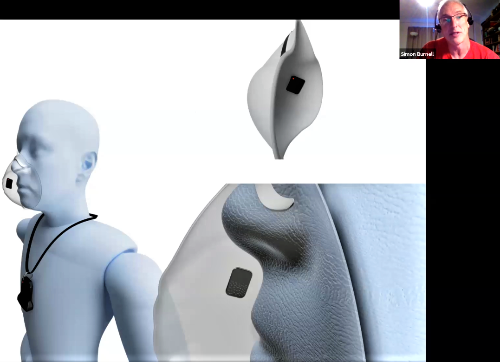 The winning team received £8,000, kindly donated by Awyr Las and Santander, for their innovative facemasks which include a microphone and small Bluetooth speaker used to communicate with patients. Two teams were awarded £2,500, one developing clear face masks, allowing patients to see clinicians' faces and a second proposing a virtual central hub for vulnerable members of the community. Three further teams will be receiving ongoing support from the partners to take their ideas forward. 
Pryderi ap Rhisiart, Managing Director at M-Sparc, event host and judge said: 
"Wales has consistently shown that it has the ability to adapt and innovate during Covid-19 and the Hack is a testament to this. The event was established in three weeks and included 100 participants and 17 challenges to be tackled from the life science sector." 
If you would like to know more about the Welsh Health Hack, watch this short video profiling a previous winner and check out #COVIDHACK2020 for twitter coverage of this edition of the Hack.  
Don't miss out on future events! Sign up to our newsletter to stay up to date with news and announcements from Life Sciences Hub Wales, including our latest events.