On the 22nd and 23rd of May 2019 the DHEW team exhibited at the Digital Health and Care Congress at the Kings Fund in London. The event brings together leading NHS and social care professionals to discuss how data and technology can improve the health and wellbeing of patients and the quality and efficiency of services.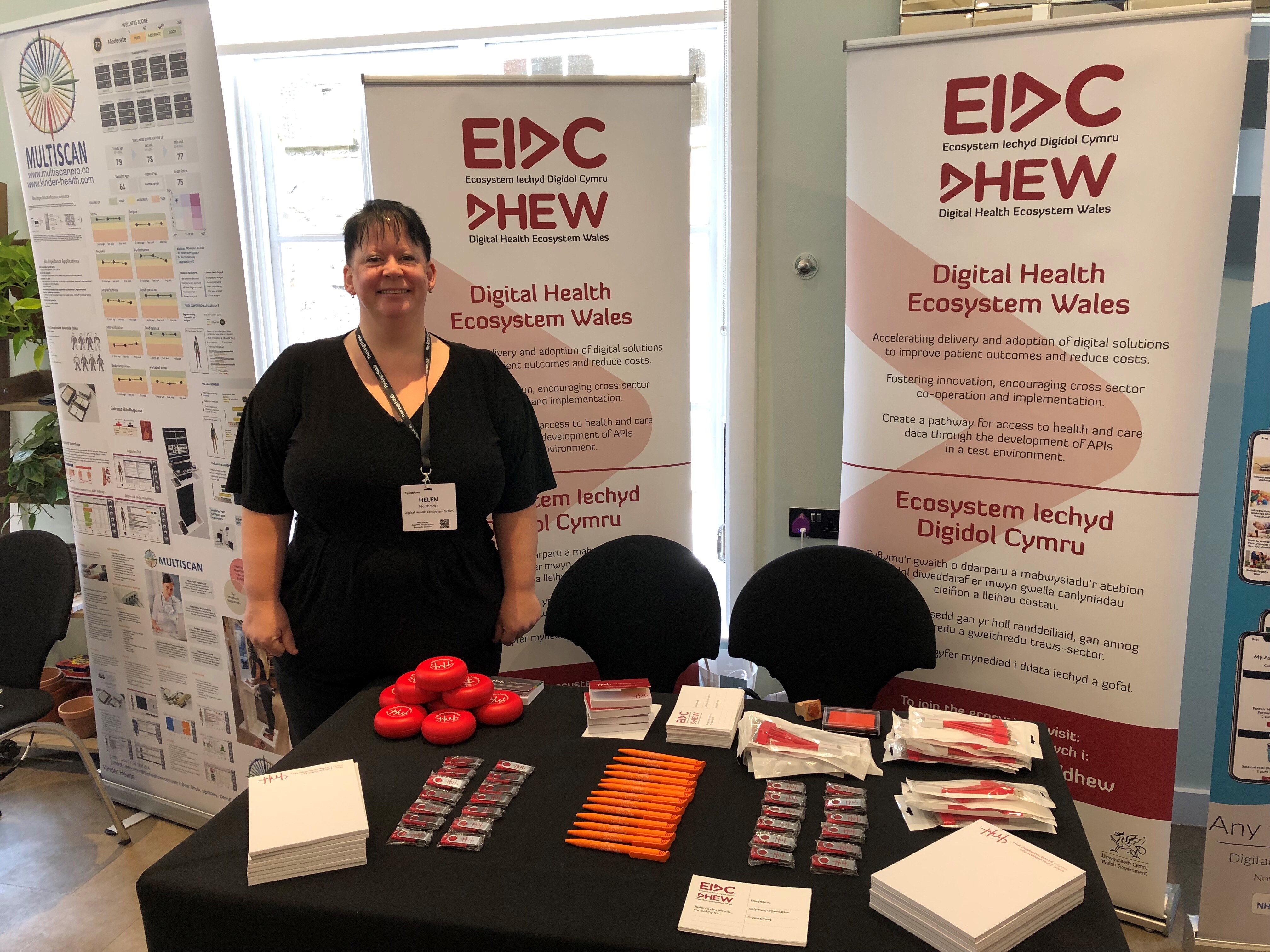 We were one of twenty exhibitors at the event which attracted over 400 people. This event gave the DHEW team the opportunity to raise the profile of digital healthcare innovation in Wales on a UK-wide platform. We were able to showcase the projects and APIs developed through the Ecosystem and build relationships with organisations across the UK. We even had visitors from Welsh Health Boards and NWIS keen to know what we were up to.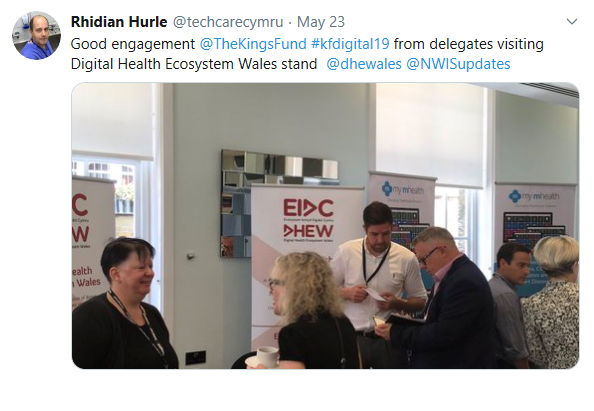 Helen, DHEW's Programme Delivery Manager said:
"The question we were asked most over these two days was 'I'm not in Wales, why do I need to know about the Ecosystem?'. I was keen that we had a presence at this event because it brings together people from across the UK interested in digital healthcare. We want to understand and share what is happening not just in Wales but across the UK and internationally – learning lessons, sharing experiences and best practice. We also want to showcase the digital healthcare innovation and progress being made across health and care in Wales to a wider audience."
Are you interested in keeping up-to-date with the latest news and events from the Digital Health Ecosystem? If you haven't done so already, don't forget to sign-up to receive a copy of our newsletter.