A new app which helps women and men complete vital physiotherapy exercises after breast or axilla surgery is making is making a huge difference to their successful recovery.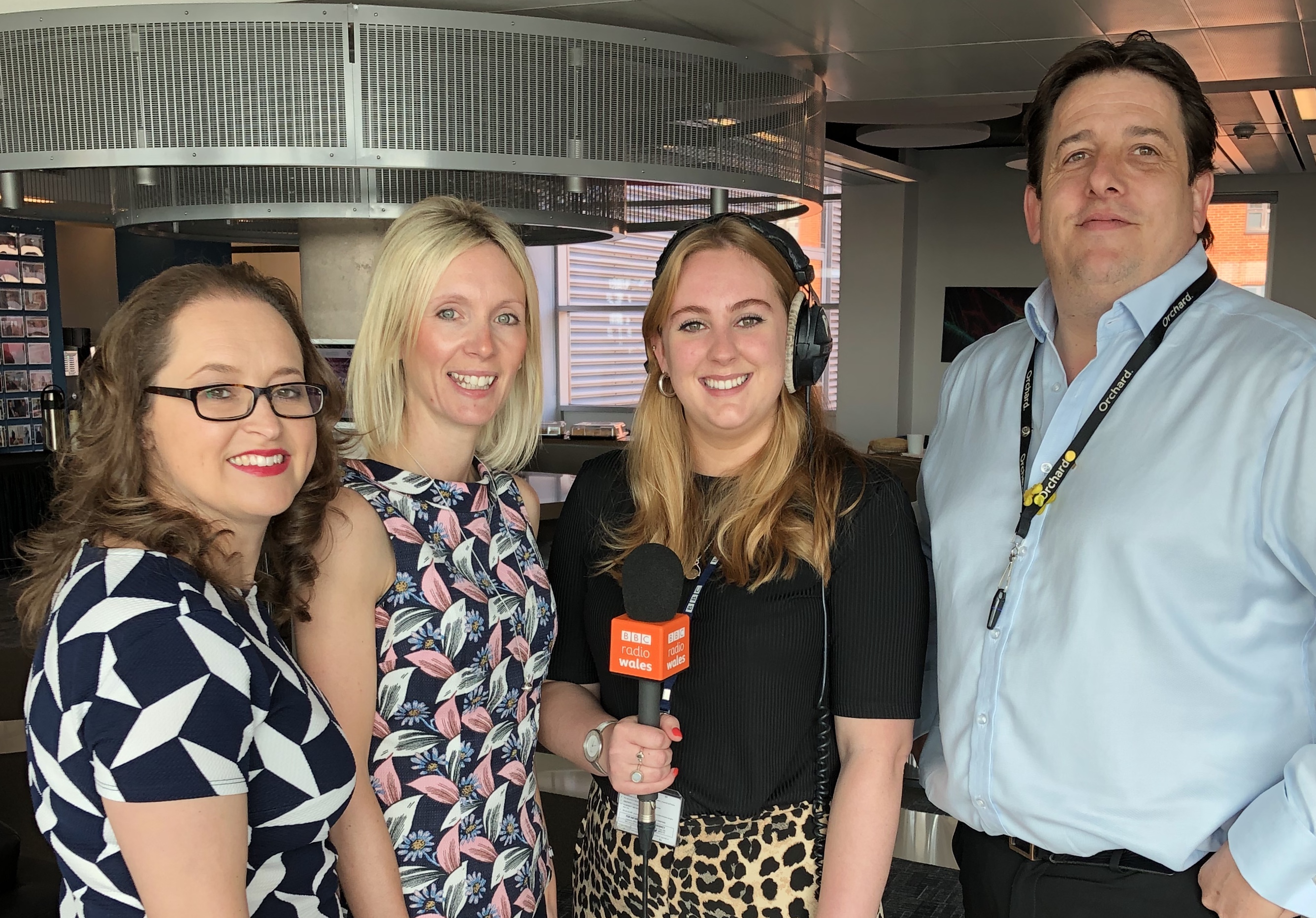 The low-cost app is also leading to greater efficiencies and generating tens of thousands of pounds in savings for one specialist Welsh cancer treatment centre in Cardiff - and moves are now under way to encourage its wider take up amongst physiotherapists working in all health areas across the NHS in Wales which could result in very significant savings.
The Breast Axilla Postoperative Support app - the BAPS app - was developed last year following the Welsh Health Hack, an annual event orchestrated by Life Sciences Hub Wales, the Bevan Commission and partners at which healthcare professionals join digital, technology and data companies to brainstorm how technology can solve a range of challenges faced in the Health Service.
The success of the BAPS app is being heralded as this year's Health Hack gets under way in Cardiff on 23 and 24 May. This year's challenges include how to help people prepare themselves for a laryngectomy, how to highlight early indicators of stress amongst NHS staff, and how Virtual Reality can be used as an innovative teaching method.
The challenges are 'pitched' on the first day to around 100 Hack participant. Small, cross-functional teams are then supported to form and work together to create solutions, a product idea, or prototype. The following day, the teams present their responses to a panel of experts from the Bevan Commission, Life Sciences Hub Wales, Welsh Government, NHS Wales and industry. Promising projects will be invited to pitch for Welsh Government funding and receive ongoing support from the Bevan Commission. 
The BAPS app began life in this way when a breast surgeon from Cardiff & Vale University Health Board and specialist physios at Velindre Cancer Centre in Cardiff challenged last year's Hack to find a way of helping patients who were failing to do vital physiotherapy exercises immediately after their operations.
Without the required flexibility in their arm movements, they were unable to achieve the arm position for radiotherapy, resulting in a delay in their treatment. They would then have to be referred urgently for intensive physiotherapy, causing distress and delays in their follow-up care. The additional radiotherapy scanning and treatment costs more than doubled per patient as a result.
Cardiff company Rescape Innovation Ltd cam forward at the Hack to suggest the development of a user-friendly app which patients could download to their phone. It would explain the exercises using words and videos, send patients alerts to remind them to do the exercises, and incentivise them with a rewards system.
Kate Baker, Macmillan Deputy Head of Therapies and Clinical Lead Physiotherapist at Velindre Cancer Centre said that since the app came into use this January, the unit had not needed to schedule any urgent physiotherapy for patients.
"The success of the app means that not only does the unit not have to bear cost of additional physiotherapy and repeat radiotherapy planning scans, but the health outcome for the patient is much better because the process is less stressful."

"We're currently in touch with the All Wales Cancer Network who are very keen to see the app taken up more widely amongst physiotherapists working in cancer care, and with the potential for physiotherapists in other parts of the NHS to take up a version of it as well, the opportunities for improved healthcare and cost savings are enormous."
Life Sciences Hub Chief Executive Cari-Anne Quinn said she was excited to see what would come out of this year's Hack.
"The Hack embodies what the Hub and the other partners are all about – acting as a catalyst to bring a range of partners together to explore what the latest technologies can do for healthcare. The success of the BAPS app has set the bar high, and I can't wait to see what comes out of this year's Health Hack."