On 24 September, Life Sciences Hub Wales welcomed experts across academia, third sector, industry, health and social care for our second HUB SPARKS event.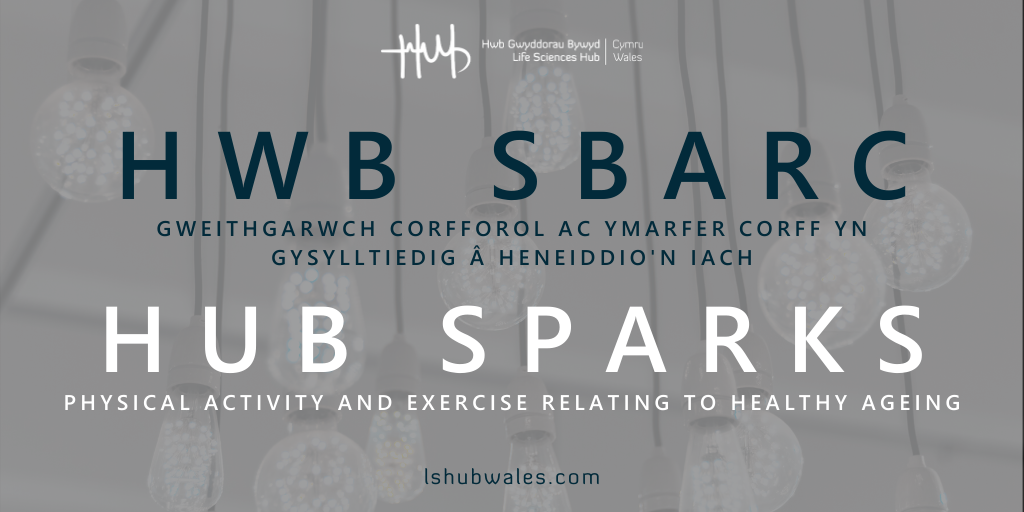 The number of people living in Wales over 50 is set to rise to over 1 million in the next 20 years.
As the population in Wales grows older, so do the pressures on the delivery of health and social care.
At this HUB SPARKS event we explored the concept of how exercise and physical activity can promote health ageing. Discussions revolved around potential solutions and how we can drive forward innovation in this area.
Exercise, physical activity and healthy ageing
We were joined at the event by Dr Joanne Hudson Associate Professor, Sports Science at Swansea University and two PhD students, Rachel Knight and Taylor Waters.
They presented on the challenges of promoting physical activity with older adults; how and why we can overcome them.
The overarching themes of the day included:
Promotion of healthy ageing through physical activity

Intergenerational activities and learning

Using existing technology to increase physical activity
The groups of delegates on the day worked together to explore ideas, solutions and funding opportunities to encourage healthy ageing in Wales. This is an area of work that we're committed to support and accelerate to improve health outcomes for the people of Wales.